Christians Overseas Watchful after bin Laden's Death
Russ Jones, Christian Press
Friday, May 06, 2011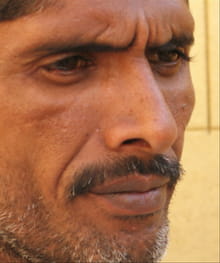 Fear of Retribution Spread to Africa
Christians in Northern Nigeria, who have recently been targeted in post-election violence, are also braced for reprisals after hundreds of Muslims staged a protest in Kaduna denouncing the killing of bin Laden. Many Christians fled to military barracks and police stations seeking protection.
"Many Christians are fleeing because Muslims in the past have reacted with killing of Christians and the destruction of their properties when there is a problem affecting Muslims somewhere else, explained Reverend Murpala Bambora, pastor of an evangelical church in Kanu. "When there is a problem against the Muslim community elsewhere, they [the Muslims in northern Nigeria] want to retaliate to Christians in [Nigeria]."
Jonathan Racho, regional manager of African and Asia for International Christian Concern, says officials in Nigeria, a country populated almost evenly by Christians and Muslims, spoke with the Christians for hours to convince them it was safe enough for them to return home.
"There are still several Christians remaining in the barracks, choosing not to take any chance until the situation calms down," Racho said. "I'm glad nothing has happened so far, and we hope and pray that there will not be any backlash," Racho said.
As reported by the United Kingdom-based Barnabas Fund, Pakistani journalist Ahmed Rashid, who has written extensively about the Taliban and al-Qaeda, explains, the organization's nature has evolved from "a highly centralized hierarchy - with recruiting, training and orders all scrutinized by its top leaders - to something much more loose and amorphous.
Rashid warns of world-wide revenge attacks by bin Laden followers, in particular suicide attacks in Afghanistan, Pakistan and the Middle East.
"The jihad he espoused will not disappear, for it has taken root in far too many fringe groups. Its political ambitions have been curtailed, but at a wider level it is breeding intolerance in some Muslim societies against Christians, Jews and other minority religious groups, and even beliefs within Islam such as the Sufis."
Photos Could Incite Violence
In recent days President Obama has chosen not to make public post-mortem photos of the al-Qaida leader. White House spokesman Jay Carney announced that the president believes the photos might be used as "an incitement to additional violence or as a propaganda tool."
A spokesman for Bible League International, who remains unnamed for his protection, agrees with Mr. Obama's decision.
"I think that it could just stir up more trouble and it could make Osama bin Laden into more of a martyr than he already is," said the Director of Muslim Ministries. "Some have said 'give us proof.' There is a saying, 'your enemies won't believe you anyway.'"
Islamists are already inflamed with bin Laden's killing. The spokesman contends Muslim nations who harbor extremists like Pakistan need little encouragement to persecute Christians. But Bible League International isn't alone in its concern.
Praying for Those Who Hate
While recognizing the human, political and military significance of bin Laden's death, especially for those who have suffered at the hand of al-Qaida's violent acts, Open Doors says it recognizes the biblical call to pray for those who persecute.
For several years Brother Andrew, founder of Open Doors and author of the autobiography "God's Smuggler," has challenged Christians with this question, "Have you prayed for Osama bin Laden today?"
Upon learning of bin Laden's death, Brother Andrew said, "I'm still praying. There are other leaders (of Al-Qaeda) who are even more dangerous. It's a movement. The question we have to answer is: are we revenge-driven or forgiveness-driven? This is a time for honest reflection. God's call is for us to pursue righteousness."
This article published on May 6, 2011; updated on May 9, 2011.
Russ Jones is a twenty-year award winning journalist and correspondent. He is co-publisher of ChristianPress.com and media consultant. Jones holds degrees from the University of Missouri-Columbia and St. Paul School of Theology. As a former NBC TV reporter he enjoys reporting where evangelical Christian faith and news of the day intersect. Jones is a frequent freelance reporter for Crosswalk.com as well as the Christian Broadcasting Network, Total Living Network and American Family Radio. He has also been published in The Washington Times. He may be reached at russ@christianpress.com. For more information see russjones.me.
Recently on Osama bin Laden Killed
Have something to say about this article? Leave your comment via Facebook below!
advertise with us
Example: "Gen 1:1" "John 3" "Moses" "trust"
Advanced Search
Listen to Your Favorite Pastors