Clark Kent or Superman?
Greg W. Heisler
Tuesday, November 01, 2005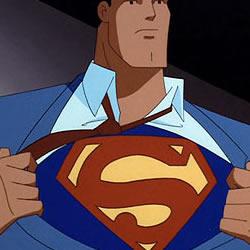 A Case for a Spirit-Driven Methodology of Expository Preaching
In a recent Knight Ridder news service article on the Holy Spirit, Michael Clerkley, pastor of Lighthouse of Church of God in Christ, had this to say about the Holy Spirit's role in a Christian's life: "We are Clark Kent, but with the Holy Ghost, we become Superman." Immediately the images of Superman come to mind: superhuman strength, death-defying capabilities, faster than a speeding bullet, more powerful than a locomotive, able to leap tall buildings in a single bound...it's a bird, it's a plane, it's a Spirit-filled Christian? Talk of turning into Superman via the power of the Holy Spirit may fit well in a culture obsessed with "Extreme Makeovers," but it certainly has no foundation in Scripture.
In fact, Paul's self-assessment of his own role in the ministry stands in stark contrast to any Superman mentality: "What after all, is Apollos? And what after all, is Paul? Only servants" (1 Cor. 3: 5). Paul's humble approach to the Corinthian church is less than Superman-like as well: "I came to you in weakness, and in fear, and with much trembling" (1 Cor. 2:3). Superman couldn't handle his inherent weakness to kryptonite, yet Paul is willing to boast, even delight, about his: "Therefore, I will boast all the more gladly about my weaknesses, so that Christ's power may rest on me. That is why, for Christ's sake, I delight in weaknesses, in insults, in hardships, and in difficulties. For when I am weak, then I am strong" (2 Cor. 12:9).
Paul hardly sounds like a man of steel in 2 Corinthians 12, yet no honest reader of the New Testament would contest the fact that Paul's ministry was empowered by the Holy Spirit. Paul himself confesses that his ministry had little to do with his own abilities: "My message and my preaching were not with wise and persuasive words, but with a demonstration of the Spirit's power, so that your faith might not rest on men's wisdom (not even Superman's!), but on God's power." (1 Cor. 2:4).
So what does the Spirit's power look like when active in a Christian's life? More specifically to the preaching context, what does a preacher look like when empowered by the Holy Spirit: Superman or Clark Kent? These questions lead us to the often acknowledged but seldom explained topic of the Holy Spirit in preaching.
WHERE'S THE SPIRIT?
Arturo Azurdia, in his influential book, Spirit-Empowered Preaching, candidly exposes the evangelical quandary when it comes to the doctrine of pneumatology:
To be brutally honest, over the years my concern has been directed more toward avoiding charismatic excesses than it has been toward rightfully acknowledging the sovereign Spirit as he presents Himself on the pages of His own scriptures. Consequently, the majority of my efforts in pneumatology have been devoted to establishing what the Spirit does not do, almost to the complete exclusion of establishing the magnificence of His person and the indispensability of His ministry in a positive way. (Azurdia, 1998, 32-33).
Azurdia is right. I can remember sitting in one of my seminary classes, watching a video of the Toronto blessing, and being instructed by the professor that this was not an "authentic work of the Spirit." He established what the Spirit did not do, but left us wondering what a genuine movement of the Spirit actually looked like. I believe many evangelical preachers are in the same predicament today: they have been taught a reactionary theology of what the Spirit does not do, and as a result struggle to articulate, much less experience, the Spirit's power in preaching.
Recently on Superman / Man of Steel
Have something to say about this article? Leave your comment via Facebook below!
advertise with us
Example: "Gen 1:1" "John 3" "Moses" "trust"
Advanced Search
Listen to Your Favorite Pastors