One Family's Heart for Adopting Special Needs Kids
Mark Ellis

Senior Correspondent, ASSIST News Service

2001

29 Oct

COMMENTS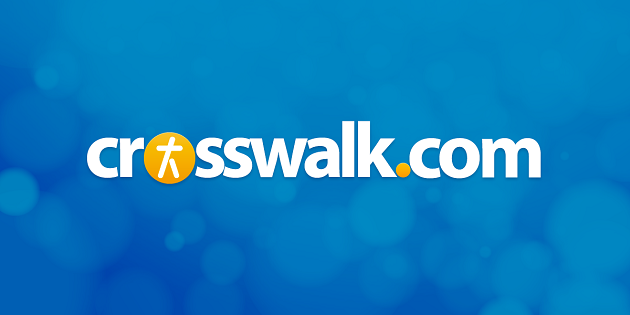 With seven biological children and eight adopted kids from a variety of countries and races, the Anglin farm in northern Wisconsin is often compared to a mini United Nations. All their adopted children were born with special needs - either drug addictions or severe disabilities.
"We do love parenting," says Patty Anglin, understating a parental calling of unusual dimensions. She and her husband, Harold, a retired schoolteacher, live in a six- bedroom farmhouse on 200 acres near the shores of Lake Superior. "These are wonderful kids," she says. "It's really an honor and a privilege to be involved with their lives." On their farm, they home-school the children and raise their own organic produce.
Anglin can't forget the call she got three years ago from an adoption agency in Chicago, frustrated in their attempts to find anyone who would accept a Nigerian baby born without arms or legs, with a shriveled left kidney, and deaf in one ear. "Baby Zachary's" parents were recent immigrants to the United States.
"You don't know anybody that would take this baby?" the agency director asked Anglin, before telling her about Zachary's severe disabilities.
"That's my son," Anglin replied, knowing instantly this baby was meant for their family. "That's my African angel that's just come home," she told the surprised director on the other end of the phone.
"But Patty," the director said, "I haven't even told you what's wrong with him."
"I don't care what's wrong with him," Anglin said. "I just know he's my son." Anglin was raised in the Congo, the daughter of medical missionaries. After graduating from High School in Africa, she came to the U.S. to attend college.
Patty's husband happened to walk around the corner while Patty was on the phone. "Honey, our baby was just born in Chicago!" she told him.
"Really..." At the time, Patty was 48 and her husband was 64 years old.
"Yes-it's a little boy," Patty informed him.
"Oh...well..." Harold's voice rose an octave higher, then trailed off in astonishment.
"He's a little African baby," Patty told him.
"Does he have special needs?" Harold asked gingerly.
"A few."
"Well, what are his special needs?" he asked.
"He's missing his arms and legs," she said.
"Well, we'd better get packing," Harold replied. Harold, like his wife, knew instantly the baby was meant for their family. The next day, they packed the car and drove to Chicago.
Patty and her husband soon learned Zachary was removed from his birth parents because of a threat to his safety. In some African cultures, a child born with such severe disabilities is considered a punishment, and carries evil omens. To relieve the family of the evil omens, the baby must be sacrificed--killed, according to Anglin.
Shortly after Zachary was born, a nurse at the hospital informed the birth father they were running tests on the baby and if everything worked out O.K. they could probably take him home in a day or two. His response shocked her.
"No, I must kill my baby before he's 24 hours old," the father told the stunned nurse, according to Anglin. A social worker was quickly brought in, and the father was confronted by a stark choice. Either social services would take the baby forcefully, and charge the father with manslaughter, or they could surrender the baby voluntarily for adoption, and no charges would be filed.
"The father was definitely not a Christian," Anglin says. "He was very cold-hearted," she says. Anglin was able to speak to the birth mom; she speaks six African languages.
"The mother grieved over this baby," Anglin says. "She was introduced to Christianity at some point in her past," she says. "The only thing she left him was a little orange New Testament Gideon
Bible
. It was such a wonderful, wonderful thing to give him."
Anglin sees God's hand preserving Zachary's life. "First, his parents won the immigration lottery and came to the U.S.," she says. "If his mother had given birth in Africa, this baby would not have lived."
Second, two radiologists missed Zachary's disability on three separate ultrasounds. "None of the doctors picked up the limb deficiencies," Anglin says. "After he was born they went back to review the ultrasounds and they could clearly see he had no arms or legs," she says.
"The radiologist was apologizing," Anglin says. "He said, 'If we had seen this, and who knows why we didn't see this...'" As his voice stopped in mid-sentence, Anglin could immediately see through his apology. She knew why the doctors' eyes were blinded.
"They said he certainly would have qualified for an abortion right up to the time he was born," Anglin says. "When they do partial birth abortion, the baby's head is crowning," she says. In effect, Zachary could have received the same death sentence in Africa or America. In the U.S., it would have been at the hands of a sophisticated medical establishment-- if God had not intervened.
At age 48, Patty was able to embrace Zachary with a full measure of maternal care. Before her trip to pick up the baby, she called her pediatrician, who recommended a lactation specialist.
"I'll call the lactation specialist right away," Patty's pediatrician said.
"For what?
"You're going to nurse him, aren't you?"
"I'm almost 50-I'm going through the change," Patty told her.
"That doesn't matter," she said, "You can do this."
From her very first moments with Zachary, Patty nursed him. "I started nursing the hour I got him," she says. "I hadn't nursed for 14 years." The lactation specialist gave Patty a special supplement and some other tools to help activate the natural process.
"It took four to five weeks and my milk came in," Anglin says. "Sometimes it got us a few funny looks," she says. She remembers the time she and her husband were in a restaurant, and Patty began nursing at the table.
"I was very discreetly nursing with a blanket over me and this couple kept staring and staring," Anglin says. "I asked my husband why these people are staring so much?"
"He said, 'Think about it, Pat. You're almost 50 and I'm 64. You have a newborn black baby with no arms or legs and you're nursing.'
" 'I bet they're wondering, what's the rest of that story?" he said.
Patty acknowledges their family is different. "We have seven different ethnic backgrounds and our children have all different kinds of special needs," she says. "I suppose we do look a bit different."
Last Christmas, Zachary received two prosthetic legs from New Beginnings Prosthetic Foundation, a Christian ministry based in Rancho Santa Margarita, California, which supplies artificial limbs to children.
The Anglins also adopted a little girl that Mother Theresa found on the streets of India, named "Ari." Her entire muscular-skeletal system was afflicted with a disease known as arthrogyposis.
"Her legs and feet were so twisted--her feet were so clubbed, they wrapped around the lower part of her legs," Anglin says. "Her muscles were fibrotic, her eyes wouldn't track, her hips were in contraction, her shoulders were dislocated," she says. "She had little movement in her arms; her hands were deformed; she could only open her mouth four millimeters because all the muscles in her face were fibrotic."
After the Anglins heard about Ari, they spent two years raising the money so they could make the trip to India to adopt her. When they finally reached Ari, she was five years old, weighed 16 pounds, and was lying in a baby crib at an orphanage.
When the Anglins brought her back to the U.S., they took her to medical specialists for an evaluation. "They said the best they could do for her was to get her to sit comfortably in a wheelchair." The Anglins and the doctors didn't expect Ari's amazing resolve.
"She has a wonderfully bright mind," Anglin says. "She learned English in two months," she says.
When Ari learned the doctors' prognosis, she was upset. "Mommy, I want to walk," Ari said. "I believe in Jesus, and you told me he does miracles," she said. "We need to find a doctor who believes in miracles."
The Anglins were led to the Marshfield Clinic in Marshfield Wisconsin, and met with doctors there.
One of the doctors turned to little Ari and said, "If you could have anything in the world, what would it be?
"I want to walk," Ari said.
"Ari," he said, hesitating, "You have very twisted legs."
"Yes, I know."
"If you could walk, do you see yourself walking like your mom or me?"
"Dr. Jacobsen," she said firmly, "Have you looked at my feet lately?"
"They are pretty twisted," he said.
"Of course I can't walk like you or my mom. I just want to walk a little," she said.
Dr. Jacobsen paused for a moment. "I don't know if that's possible," he said. "But if you're willing, I'm willing to do everything in my power to try and make that possible. The rest is up to you and God."
"We'll make a good team," Ari said.
Since her evaluation in 1995, Ari has endured 65 hours of surgery. "She's been in body casts and had rods put through her hips," Anglin says. "She's had the growth plate stapled in her knees. She's had nine pins put in each foot," she says. "She's undergone an immense amount of surgery."
"Bless her heart, she's never complained a day in her life," Anglin says. Last year, Ari took her first steps at a reception held for her at the White House attended by Marie Osmond. "She told Marie Osmond, 'I'm a walking miracle.'"
Another of the Anglin's adopted children is "Serina," born addicted to crack cocaine, weighing one pound and three ounces at birth. She also had a severe brain infection at birth that destroyed 70 percent of her brain.
"A nurse tried to kill her in the hospital with euthanasia--but God interceded," Anglin says. "When the IV was inserted into her leg it would have killed her in a very short time but the IV went subcutaneous," she says. "The medication went into her muscle and blew the muscle out of her body-but it saved her life."
"We call that the miracle scar," Anglin says, referring to a huge scar that takes up half of Serina's lower leg.
"For the first two years of her life she did not communicate at all," Anglin says. "She had 150 seizures a day," she says. "I carried her in a little front pack the first two years and I never put her down. I slept with her. If I took a shower, she was on Harold."
"Doctors said she'd be a complete vegetable, she would never know us, she was profoundly retarded," Anglin says. "They gave a terribly grim outlook on her," she says. But doctors could not have appreciated the Anglins' enormous faith.
"At two years old, she made her first eye contact with us," Anglin says. "She's been developing beautifully ever since," she says. "She's nine years old now, and very gifted, very smart. She can listen to music and sit down and play it."
"To this day, when they do an MRI scan of her brain it shows 70 percent black," Anglin says. "But she developed new pathways through her brain."
"I told Serina, 'Every day when you see that scar on your leg, that is the miracle that God said your life is important.'" This is a testimony to the world that he loved Serina enough to save her, Anglin believes.
The Anglins have also served as foster parents, prior to adopting some of their children. One child, "Cierra," was also born addicted to crack cocaine, and placed in the Anglin household for the first nine months of her life. "She went through 18 days of withdrawal from drugs," Anglin says.
Then Cierra was given back to her 15-year old biological mother, who "abused and neglected her," for the next six months. "She came back to us after being thrown 24 feet across the room and having broken bones," Anglin says. "She came back to us almost in a catatonic state-severely affected." The Anglins put up a fight to win custody and eventually adopt her.
"She's 11 now, and doing pretty well," Anglin says. "She still struggles, though, with attachment disorder and abandonment issues," she says.
Another of their adopted children, "Levi Tucker," was found in a trash dumpster. Levi suffered from fetal alcohol syndrome and weighed four pounds at birth. "His alcohol content was so high (when they found him in the dumpster) it kept him from freezing to death," Anglin says.
"He's a delightful, funny little guy," she says. "He looks like a 'shrinky-dink' version of Sammy Davis Jr."
Two other crack cocaine babies the Anglins adopted were Tyler and Tirzah, brother and sister. "They were in six different foster homes the first two years of their lives," Anglin says. "They were severely neglected and abused in the foster care system," she says. Tirzah suffered 17 bones broken during her stay in foster homes.
Today, the Anglins no longer have all 15 children living at home. Six of the Anglins' children have left for college, married, or moved out on their own. Patty says "only nine" are still at home. "The household is busy," she says.
With the Anglins' compassion and concern for special needs children, they began to think about a ministry to help in various ways. "I thought if I could have worked with some of the birth moms, and given them a sense of the love of Christ, perhaps they wouldn't make the same mistakes over and over again," Anglin says. "I dreamed of building a cottage where I could invite birth moms to come and be nurtured, in an environment away from the bureaucratic system," she says.
They established Acres of Hope, Inc., a non-profit charitable foundation to help birth mothers in troubled circumstances. They also serve as adoption advocates for special needs kids, and provide educational information, emotional support, and financial assistance in such cases.
After the first year and a half, they have helped 30 birth moms and placed 138 special needs babies into adoptive families. "God is blessing us in so many ways," Anglin says. "These children have so much to give," she says.
"I always dreamed I would go back to Africa one day and open an orphanage," Anglin says. "Fortunately or unfortunately my husband was not of the same mindset," she says. Years ago, Patty was disappointed Harold didn't share her dream. "It threw me off at first," she says. "But God just turned everything around and brought the orphanage to me."
Mark Ellis is a Senior Correspondent for ASSIST News Service. He is also the Assistant Pastor at Calvary
Evangelical
Free Church of Laguna Beach, CA. He grew up in Southern California and worked for 18 years in the commercial real estate industry before entering Christian ministry.
Copyright 2001 ASSIST News Service. Used with permission.