Thursday Thick Headlines
Eric Hogue

Radio Talk Host and Syndicated Columnist

2008

21 Feb

COMMENTS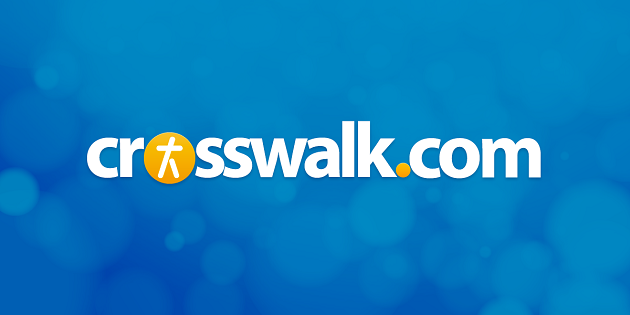 DAMAGING BORROWING IS UNBIBLICAL...The Bible contains numerous passages condemning usury, an abusive lending practice older than money itself. Yet, the "payday" lending industry, which charges interest rates often double those of organized crime loan-sharking syndicates, is more prevalent in Utah and other states where conservative Christians hold political sway, according to a study co-authored by a University of Utah law professor. The Salt Lake Tribune
SUPER BOWL SUNDAYS ARE BACK...The NFL, which found itself on the receiving end of protests and controversy after it objected to churches showing the Super Bowl on big-screen televisions, has reversed course and will now permit the viewings. In a letter to Sen. Orrin G. Hatch (R-Utah), NFL Commissioner Roger Goodell said the league would not object to "live showings -- regardless of screen size...of the Super Bowl" by religious organizations. The Washington Post
TO PLAY, OR NOT TO PLAY...The mission statement for Campion Academy, a Seventh-day Adventist Church school in Colorado, is painted on the outside of the gymnasium, "Experiencing Christ in a Learning Environment." It isn't, "Take State." So there have been virtually no serious complaints when the school's basketball team, winning the Northern Front Range League title in Class 2A basketball competition with a 13-1 record this year, again will not be participating in the Colorado High School Activities Association's state competition. World Net Daily
INDOCTRINATION IN EDUCATION...A Massachusetts father who was handcuffed and arrested after objecting to teachers and school managers indoctrinating his 5-year-old son in the homosexual lifestyle will be appealing to the U.S. Supreme Court to overturn his case because of the "national significance" of the precedent. A Massachusetts father who was handcuffed and arrested after objecting to teachers and school managers indoctrinating his 5-year-old son in the homosexual lifestyle will be appealing to the U.S. Supreme Court to overturn his case because of the "national significance" of the precedent. World Net Daily
JIM WALLIS ON THE ERIC HOGUE SHOW...A pro-gay evangelical leader spoke at Wheaton College Tuesday evening, drawing criticism from Christian groups that oppose the homosexual agenda. Jim Wallis, founder of the progressive social justice group Sojourners and Call to Renewal, was the featured speaker at Wheaton College's Center for Applied Christian Ethics (CACE). Wallis, who was visiting the highly-respected evangelical institution as part of his book tour, legitimized legal recognition of homosexual relationships as a "justice issue" in his new book The Great Awakening . Jim Wallis will be a guest on my show, Tuesday, February 26th starting at 6:35PM. The Christian Post
CAPITOL PUNISHMENT LOSES CHRISTIAN SUPPORT...Some Christians have been disturbed by the disproportionate number of poor and African American prisoners on death row, said John Whitehead, president of the Rutherford Institute, a conservative civil liberties organization. According to a January poll done by NationalChristianPoll.com, a research service of CT parent company Christianity Today International, about two-thirds of active Christians who oppose capital punishment are troubled by mistakes in the legal system that could lead to the execution of innocent people. "It's anti-evangelical to kill people," Whitehead said. "Christianity is redemptive. But you can't redeem people by extinguishing them. Christianity Today
NOT A PASTOR, BUT A GOD RESPECTING PRESIDENT...A recent nationwide poll revealed that most Americans want a president who possesses biblical principles of leadership. The Zogby Poll, conducted for the American Bible Society, shows by far that the most important virtues are truthfulness and integrity. And respondents said they want a president that understands accountability to God and has a servant mentality. Six in 10 said they would be more likely to vote for a candidate who speaks publicly about following the example of leaders from the Bible and who uses the Bible consistently for public and personal matters. According to Zogby, most of those surveyed, 78 percent, view candidates citing Scripture when discussing political stances as positive. Almost 50 percent said they would not vote for a presidential candidate who did not believe in God. But 20 percent said they would vote for someone who did not believe in God and 20 percent said this would not affect their vote. The poll surveyed 1,008 adults, and nearly one-quarter said they were born again.
BARAK OBAMA'S WIFE...It is one of Barack Obama's most reliable laugh lines. At the close of his stump speech, he often says, "I am reminded by every day of my life -- if not by events, then by my wife -- that I am not a perfect man." These days, after catching grief for calling her husband "snore-y and stinky" and speaking about his bad habits in the manner of a loving but exasperated wife, Michelle Obama only sings his praises. Unwittingly, Michelle Obama became the story again this week, telling an audience in Wisconsin on Monday that "for the first time in my adult lifetime, I am really proud of my country." How important is the candidates spouse to the election process? LA Times
BUYNG OUR DRUGS ONLINE, SAFE?...For the past several years, a small group of activists has been trying to get the federal government to do more to regulate online pharmaceutical sales. Now the activists are turning their attention to California. "It's the Wild West out there," said Dr. Bryan Liang, executive director of the Institute for Health Law Studies at the University of California at San Diego. "There's no regulation." Do we want to buy our drugs online? It is cheaper, but what does the future hold for research and development if we cut the profit margin? Capitol Weekly
UNDERAGE DRINKING - FOR GIRLS..."Underage drinking is a problem in this country, and stopping it is critically important to all of us," said Guy Smith, writing for alcohol giant Diageo in a recent issue of Capitol Weekly. At least he got this part right because nearly everything else he wrote stretched the bounds of reality. Underage drinking overall may be declining slightly. But, what was conveniently omitted was that the only group of youth demonstrating an increase in drinking is underage girls. This includes binge drinking. The actual truth is our daughters, granddaughters and nieces are getting drunk at higher rates than their male counterparts. Moreover, their choices of alcohol are "alcopops," the brightly colored, sweetly flavored, alcoholic beverages. Capitol Weekly
MAYBE MIKE HUCKABEE ISN'T DONE YET...John McCain, the presumptive Republican presidential nominee, was last night romantically linked to a 40-year-old female political lobbyist and accused of granting her clients political favours. Mr McCain, 71, fiercely denied a report in the New York Times which stated that eight years ago, during his first run for the White House, his aides were so concerned about his relationship with Vicki Iseman that they blocked her access to him to "protect the candidate from himself". Mr McCain and Ms Iseman both denied to the newspaper - which has been sitting on the story for several weeks - that they had ever had a romantic relationship. The story was first alluded to on the Drudge Report website just before the Iowa and New Hampshire nomination contests, but after frantic lobbying by Mr McCain and his aides at the time the New York Times did not publish it then.