In Defense of Calvary Chapel: Say No to Lighthouse Trails
Richard Abanes

Author, Journalist

2009

16 May

COMMENTS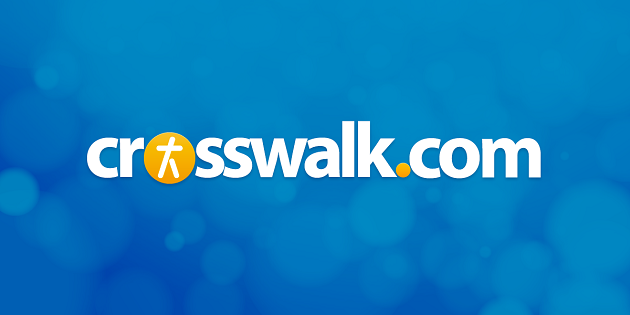 In recent months I've been making a concerted effort to expose what has become a curse of the Internet—i.e., the Cult of Online Discernment Ministries, also known as ODMs (see my article Don't Believe Everything Your Read On the Internet and several additional assessments linked therein).
Others—including well-known blogger Tim Challies (Article #1 & Article #2), Pastor James MacDonald, and the Internet Monk—have raised similar concerns about these so-called watchbloggers. Most recently, we have the following short article by long-time journalist Dan Wooding, founder of ASSIST Ministries, who is not only "an award winning British journalist," but a respected author of some 42 books, the latest of which is his autobiography, "From Tabloid to Truth." Wooding observed the following in a May 12, 2009 article titled "The Wild Wild West of the Blogosphere: Is it 'Love Central' or 'Hate Central?'"
In recent years, a new form of communication has appeared called blogging in which anyone can set up a blog (a contraction of the term weblog) and write about anything they wish. No journalistic training is required, but a point of view that can be either hateful or positive.
After being in journalism for 40 year now, I marvel at the variety of commentaries or entries, often without any real evidence, that are appearing all over the Blogosphere. For some who live in restricted countries, these bloggers literally risk their lives by writing about human rights abuses in their land. This is what I consider the good side of blogging.
But sadly, we also see many individuals, especially Christians, who use their blogs to attack other Christians with whom they disagree. These bloggers know no bounds in their hateful attacks and justify them, just like the Pharisees of old, by saying that their view is the only one that matters. There are also secular blog sites that continue their vendettas against those they don't like or disagree with by going to such lengths that I wonder how they get away with it legally.
I have been the target of some of these sites, both "Christian" and "Secular," and I usually just ignore their barbs as being part of the territory of my work as a journalist. I wonder what kind of lives these attackers lead and why they are so hateful in their words in what has become the "Wild Wild West of the Blogosphere." Do they have any joy in their lives or do their personal attacks made them feel superior to those they go after?
I realize that not all blogging is negative, but I do wonder what non-Christians make of the so-called Christian blog sites that are often so vicious in their attacks against other believers. In Luke 6:31 (New Kings James Version), we20read, "And just as you want men to do to you, you also do to them likewise." In John 13:34.35 (New Kings James Version), we read the words of Jesus, "A new commandment I give to you, that you love one another; as I have loved you, that you also love one another. By this all will know that you are My disciples, if you have love for one another." Finally, we read in 2 Corinthians 5:17-18 (New International Version), "Therefore, if anyone is in Christ, he is a new creation; the old has gone, the new has come! All this is from God, who reconciled us to himself through Christ and gave us the ministry of reconciliation."
So a word to those of you who blog and claim to be Christians. Please be careful that you don't inject even more hate into this hateful world with blogs that bring the words of Jesus Christ into such disrepute. Let's have more blogs that are "Love Central" instead of "Hate Central."
This echoes precisely my own views about what has been happening all over the Internet—on a daily basis.
Despite the many warnings, pleas for balance/fairness/accuracy, and loving corrections that have been given to these online watchbloggers, today we have been presented with yet another tragic example of "Freedom of Speech" being used to attack/slander godly men and women via cyberspace wells of poison. This time the attack has come in the form of a terrifically inaccurate/destructive hit piece posted by Lighthouse Trails Research (LTR) against Calvary Chapel (and by implication, the widely respected father of that movement, Chuck Smith).
This is very troubling, grievous, and unfortunate, but it is not really surprising given the history of Lighthouse Trails Research (LTR). Its founders, Dave and Deborah Dombrowski, have for years been attacking godly preachers, Christian authors, and even God-honoring organizations (e.g., Rick Warren, Ravi Zacharias, Biola University, Moody
Bible
Institute, Calvary Chapel Pastor Bill Ritchie, and many others). Their wildly false accusations have confused countless Christians and needlessly divided brothers/sisters in Christ. The Dombrowskis, using their blog/website, even mounted an attack against one of the most biblically-sound evangelists serving the church: i.e., Greg Laurie (Harvest Christian Fellowship).
The Greg Laurie Attack
In reference to Laurie, Lighthouse trails Research (LTR) declared that they hoped at some point other men of God would be able to help Laurie "remember the simple and true faith he found so many years ago."
What prompted this unwarranted attack? Laurie had merely accepted an invitation to hold a one night outreach in the Madison Square Garden under the auspices of the New York City Leadership Center, which was helping to coordinate ministry outreaches for several national ministries including the 40-days of Purpose Campaign, led by Rick Warren. That's all. But that was enough to motivate LTR to call into question Laurie's spiritual health and doctrinal direction.
The damage done by such comments spread so swiftly through cyberspace, that Harvest Christian Fellowship was forced to release an official statement that in part stated: "Due to some erroneous information disseminated through Lighthouse Trails, I wish to clarify our ministry mission and strategy for New York City. . . . Harvest Ministries is supportive of all endeavors to strengthen the church and present the gospel and would affirm churches in seeking to participate in 40 Days of Purpose."


A New Assault
Now, LTR has gone even further in their attacks against Calvary Chapel (CC)—i.e., its pastors, assorted churches, and even Chuck Smith. According to LTR, there is a war of sorts going on within the CC network of churches that is pitting godly/biblical/orthodox/traditional pastors against an ever-growing presence of unbiblical/liberal/Emergent/questionable pastors who are seeking to pull the CC movement in a pseudo-New-Agey, Emergent, Liberal direction. They make the following accusation:
This situation with Calvary Chapel is not isolated. Nearly every evangelical denomination and organization of any size in North America is going in this same direction to one degree or another. One key factor in why this is happening so rapidly is that Christian colleges, universities, and seminaries are heavily saturated with contemplative/emerging spirituality. Biola University, for instance, where many Calvary Chapel pastors have attended and graduated, is deeply involved in this "new spirituality."
LTR goes so far as to them bring up the frightening specter of the OCCULT, implying that it is somehow connected to what is going on at Calvary Chapel: "Mysticism (i.e., the occult) is overtaking all segments of society, and this means that the world is falling under the spell of sorceries (magical arts) that according to the book of Revelation will deceive all nations (Revelation 18:23)."
This is all linked to nothing more than a single event—i.e., the release of Paul Smith, one of their close associates, from his position of leadership at Calvary Chapel. Paul Smith, not coincidentally, has been a champion for LTR within the CC network of church, often seeing eye to eye with them on a number of hot-button issues. Consequently, his release from CC leadership was interpreted as a serious compromise with truth and a sure sign that CC is now on the wrong doctrinal path. As they conclude: "With the termination of Paul Smith and the embracing of and teaming up with an emerging church, is this 'authentic spirituality' the direction that Calvary Chapel is going to go? The answer to that question is becoming clearer all the time."


Standing for Truth!
This kind of hurtful and divisive attack against a thoroughly orthodox, biblical, Holy-Spirit-led, evangelistic-oriented, Bible-based network of churches is inexcusable and against everything discernment/apologetics should be. The Calvary Chapel system, under the leadership of Chuck Smith, has brought untold thousands to Christ and continues to give a simple Gospel call to those in need of Jesus. And their churches are led by some of today's most Bible-centered teachers: Chuck Smith, Greg Laurie, Raul Ries, Bill Ritchie, Tom Stipe, Mark Martin.....and many, many others—some well-known; some obscure. Nevertheless, thanks to this newest post by LTR against Calvary Chapel, we have comments like the following beginning to appear at other blogs/websites: "This [the release of Paul Smith] is directly linked to the Emergent Church Movement's Eastern Mysticism infiltrating that church denomination."
But Calvary Chapel is about as far from liberal, Emergent, or Eastern Mysticism as any church system can be. They consistently lift up Christ, the scriptures, the cross, and the Gospel as the source of all truth for those who do not yet know Jesus as their personal Lord & Savior. I would urge all of my readers to write/email to LTR and offer them correction regarding this matter—lovingly, but firmly.
"Do not spread false reports. Do not help a wicked man by being a malicious witness."
Exodus 23:1
"A false witness will not go unpunished, and he who pours out lies will perish."
Proverbs 19:9
"Whoever slanders his neighbor in secret, him will I put to silence …"
Psalms 101:5
"Remind the people to … slander no one, to be peaceable and considerate, and to show true humility toward all men."
Titus 3: 1-2
"Therefore rid yourselves of all malice and all deceit, hypocrisy, envy and slander of every kind."
1 Peter 2:1
I stand with Calvary Chapel and Chuck Smith, as well as with all CC pastors, as they face this newest threat not only their own churches, but the entire Body of Christ—i.e., the Cult of the ODMS.
Richard Abanes
PoP CulTuRE MiX

FOR MORE INFORMAtION ON LIGHTHOUSE TRAILS, SEE THE FOLLOWING ARTICLES:
Lighthouse Trails Research ATTACKS Greg Laurie

Lighthouse Trails: Walking in Darkness
(an introduction to Lighthouse Trails Research Project)
Lighthouse Trails: The Blanchard Bashers
(a look at the Ken Blanchard controversy)
Lighthouse Trails: A Futile Attempt At Reconciliation
(a look at Lighthouse Trails Dismissing Warren's Email)
Lighthouse Trails: Rants and Ramblings
(a final look at the so-called "research" of LTRP)