Getting It Right
Mark Moring

Copyright Christianity Today International

2003

29 Sep

COMMENTS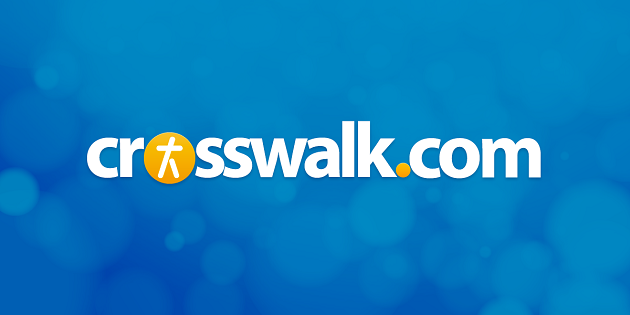 It's been a wild ride for KJ-52. His last album, 2002's Collaborations (Uprok), was one of the hottest Christian hip-hop CDs of the year, bringing him notoriety not just among the contemporary Christian music crowd, but even on MTV. One track from Collaborations, "Dear Slim," was an open letter to Eminem—an appeal for the hip-hop icon to consider Christ. When a portion of the "Dear Slim" video aired on MTV's Total Request Live (TRL), the on-air deejays said it was intended to "diss" Eminem. That sparked a bunch of activity on the MTV message boards, and quite a few e-mails to KJ himself. Some of the messages were mean-spirited, but many of them supported KJ.
Now comes "Dear Slim, Part 2," one of 20 tracks on KJ's brand-new CD, It's Pronounced Five Two (Uprok). KJ wants to set the record straight not only on the "Dear Slim" controversy, but on other things as well—including, obviously, the pronunciation of his name. But he also wants his music to touch listeners-and apparently it does. "No. 1 Fan," on the new CD, is a true story about a suicidal teen girl who turned her life around after hearing KJ's music. Another song, "Don't Go," addresses his parents' divorce. But for every serious track, there's a light one—like "Back in the Day," a hilarious look back at his high-school days, and "Gimme Dats," confessing his addiction to Mountain Dew. We recently caught up with KJ to talk about all those things, and more …
What's the best thing about being KJ-52 these days?
KJ-52: The best thing is that I've seen testimonies of how God is using my music. It's just blowing my mind. I met a guy who said he picked up the Collaborations CD in a mall parking lot, where somebody dropped it. He listened to it and gave his life to Christ because of it. He was homeless at the time. Now he's plugged into a church, Christ is in his life, and his life is back on track—just from somebody dropping the CD! Amazing stuff like that. E-mail after e-mail, phone call after phone call. I'm just floored. You don't realize how big God can take something.
Let's get right to your new album title. What are some of the ways your name has been mispronounced?
KJ-52: (Laughs) "Fifty-two" is obviously the most common. One time I was "KJ and the Fifty-Twos," like a doo-wop group. I was "AJ- Fifty-Seven," that was good. Another was "KJ-Fifty-Five," which I thought was a nice name for an interstate highway. I've gotten so I tune it out, but it's been funny.
And thus the new album title?
KJ-52: The title isn't so much just about getting my name right. It's more about, "Understand me, what I'm about, what I represent." A lot of that stems from everything that's happened within the last year with Collaborations.
Your bio says you're more interested in writing songs that touch lives instead of just pursuing your own artistic thing. Why?
KJ-52: I think when you first start out as a musician, you just want validation that your music's good. I've gotten past that to the point where the thing that makes me feel like I'm doing my job is hearing people say, "Your record changed my life. Your music really helped me see something in a different light." I still want to make good music, obviously, but I want to be strategic about the songs I write—by giving people what they need to hear.
Are you trying to reach a particular demographic?
KJ-52: I used to focus on hitting teenagers, and then I started meeting this unbelievably huge demographic of 5-year-old kids, soccer moms, and even last night, a lady who must've been 60. She said, "I'm an old lady, I think you're great!" (Laughs) Not that I'm aiming for 60-year-olds! But I definitely see a bigger audience.
Is "No. 1 Fan" a true story?
KJ-52: It's based on several true stories, starting with a girl who said a song on my first album literally saved her life. I've heard from several other teenage girls who were either contemplating suicide or had attempted it at one point. It alerted me to how real that problem is in the body of Christ, especially among young girls. And I wanted to address it. So I took all those stories, looped them together, and put my own twist on it.
Parts of the new CD made me laugh out loud, and parts brought me to tears. Do you want the listener to go on such an emotional roller coaster?
KJ-52: Definitely. Part of me is really silly and likes to have fun. And part of me really likes to be serious. Part of that included writing a song about my parents' divorce ("Don't Go"). As tough as that was, I knew I needed to write about that, because I knew that was going to touch a kid. I try to find balance in my music. I don't want to be so serious that it's too dry or too boring. But I don't want to be so silly that there's no substance.
Was writing "Don't Go" part of a healing process?
KJ-52: No, because I've been healed long ago. I wrote that for the audience mostly. I've always wanted to address divorce. But instead of saying, "Divorce is bad," I said, "Let me come from my own personal experience. God has put my life back together." That's what I talk about in the last verse. I don't want to present the problem without presenting a solution.
Why did you revisit the "Dear Slim" thing?
KJ-52: Mainly because I got tired of answering the same 10 questions over and over. I said, "Let me just nail this in one shot." But partly because I felt like some people misunderstood the first "Dear Slim." I wanted to make sure there is no question what I'm about, what my song is about. That, coupled with the whole TRL thing—that MTV would try to turn it into some diss when it wasn't—made it that much more relevant to do a Part 2.
Would you have done Part 2 if the TRL thing hadn't happened?
KJ-52: I wrote it before the TRL thing happened. It's ironic that so many of the lyrics, written months before the TRL thing, apply to everything that happened with TRL. I had no idea the first version would go so far. So for the second one, I just wanted to set the record straight. And that's it. There won't a "Dear Slim, Part 48," I promise!
Were your feelings hurt by the whole TRL thing?
KJ-52: Not much. You know what hurt the most? Not the unbelievers dissing me, because most of the feedback was good. My hurt really came from the body of Christ, specifically a lot of MCs that attacked me. They would smile in my face, and then turn around and say, "That's the worst song I've ever heard in my life." If you don't like the song, fine, that's cool. But they were saying I had no right to be on TRL, because the song had la-la's in the hook. I thought, Can't you see the great door that God has opened up here, and you're going to reduce it to nothing more than arguing whether or not I should've used la-la's? That's where my frustration came.
Serious hip-hop fans make a distinction between indie, underground hip-hop, and mainstream, radio-friendly hip-hop.
KJ-52: Right.
You seem to be a little of both. Am I reading you right?
KJ-52: Depends on who you ask! (Laughs) The super-underground fans might think I'm a sellout, but I think I go down the middle. Hip-hop listeners and buyers are extremely picky, especially the ones that actually do it. That's why I don't run with many rappers, mainly because I just don't like being around them. A lot of times they focus more on the unwritten rules of hip-hop—like whether or not you should have la-la's in your music. And I'm like, "You know what? I've grown up in the hip-hop culture. But I'm not going to hold myself back from something just because it doesn't fit into your rulebook of what I'm supposed to do. I'm gonna be me." It's funny. The "purist" hip-hop mentality says the music has to be serious, it can't have radio-friendly hooks. But the guys who say that usually don't really understand true hip- hop. The origin of hip-hop music was about rocking the party and having fun. It was not about serious messages. Those came along later. For anybody to say fun music has no place in hip-hop, I'm like, "OK, then, you can throw out the first era of rap music." Truth be told, all of it is part of hip-hop music. But there's always going to be people who think that way. And you know what? That's cool. I ain't worried about them. They're not buying my records.
Are you really addicted to Mountain Dew?
KJ-52: (Laughs) Man! I tell you what. Most of my record was fueled by Starbucks Espresso Bars and Mountain Dew! I wrote so many songs off that caffeine rush! You don't even know!
I think it's evident on a few of them.
KJ-52: Thank you!
To read more about KJ-52 and his new album, visit his artist page, where you will also find previous interviews and reviews of his albums, including his latest, It's Pronounced Five Two. You can listen to song clips and purchase KJ's music at Musicforce.com.