Pre-Evanescence
Andree Farias

Copyright Christianity Today International

2006

10 Apr

COMMENTS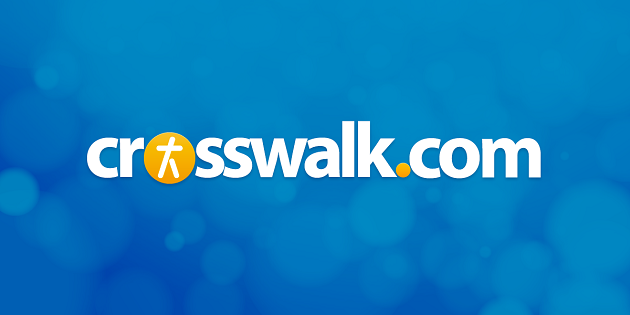 In 2003, right around the time Evanescence was exploding in popularity with their debut, Tiffany Arbuckle-Lee—better known as Plumb—was releasing her third album. Little did Evanescence fans know that their singer, Amy Lee (no relation), once cited Plumb as one of her chief vocal influences. Plumb considers the nod flattering, but she doesn't think much of it. Her energies are diverted instead to her new daytime job—motherhood—and the calling that she's heeded ever since she first picked up the pen to write a song: help victims of abuse, whether physical, verbal or sexual. In this conversation with Christian Music Today, Plumb candidly takes the time to discuss motherhood, her new album, her concer for abuse victims, and more.
It's been three years since your last studio album, Beautiful Lumps of Coal. Why the lapse?
Plumb It's funny when people say I took so long. A lot of artists take a year for each step of making a record. You take one year to write a record, you take another year to record it, and then you take another year to tour it. It doesn't seem that long to me for some reason. The minute I released my last record, I spent one year touring it. Then I spent one year writing for Chaotic Resolve and one year recording it.
And then you had a baby.
Plumb And then I had a baby. So I've taken this year just to be a mom and everything has gone a lot quicker. So [the process] to release a record actually doesn't seem that long. It's like, "Oh, yeah, it's that time to release a record." Pretty much that's what I've been up to, from writing and recording and being pregnant to delivering a baby and promoting in between.
Has motherhood affected the way you create music?
Plumb I don't think I can put my finger on how it's affected it. I'm sure I'm much more intentional about the level of honesty and truth that I speak of. I have to give my son something he can love and respect and feel proud of, just a whole other level of accountability. [It's] one more thing to inspire me every day of my life.
Does being a seasoned female "rock star" take a back seat to being a mother?
Plumb It's an easy thing to put on the back burner when you have a child. For me at least, it's such an easy decision. But it's been nice. I've really had time to learn the ropes of motherhood. I'm a mother first. I want for [my son] to never, without a shadow of a doubt, have to wonder whether he was more important. Absolutely, he is.
As a songwriter, artist and performer, is it difficult to let go sometimes, especially when duty calls?
Plumb No, for some reason it's not, just because I think one of the best things I can give him is a break away from me. I spent the whole day with him yesterday, and in his mind, having me 24-7 is the best thing in the world. But it's not the best thing, for him or for me. It's good for us to have a break from each other, even if it's just a couple of hours for me to write songs, a couple of hours to do some interviews, or to run to rehearsal for an hour, or stand on a stage for an hour to do a concert. Whatever that little break is, I think it really forces me to be a better mom because of it. But I'm never away from him—and I hope to never be until he's much, much older—for long. I think the longest I've been away from him is a day, and I want it to stay that way for as long as I can.
From a record label's standpoint, do the demands and expectations on you change?
Plumb They've been really good at understanding that he is more important, and before he was around, [the label] was in whatever position in my priority list. It was a completely understood thing that they're not as important [as my child]. My son will always come before them, and knowing that shows them that I haven't quit taking any offers. It's just a matter of, if I say no, I can't. They've been really great at saying, "Well, we just thought we'd ask. If it's something that doesn't fit into your son's schedule, then it's fine."
On a different note, your bio indicates that your voice has been an inspiration to Amy Lee of Evanescence. Does it bother you when your music gets compared to theirs?
Plumb To be compared to anything successful is always flattering, and then to know that I'm significantly older than Amy Lee—I was putting out my third album when Evanescence was just releasing their first—gives people a time frame to not stand on any soapbox at all. When Evanescence just came out, Amy was quoting some of her big influences, and I was one of her primary vocal influences. I'm just flattered by that. So when people compare me to them, if they only heard my first, second and third albums, they'd probably see where that comes from.
The similarities aren't only stylistic. Lyrically, both Evanescence and Plumb explore dark yet honest topics. Is it hard to expose your heart and emotions for the whole world to see?
Plumb No, because I believe we were created to be Christian, and there is no such thing as mine in this life. It's not about me and the church is not here for me. I exist for it. I'm a part of it. That's who God created me to be. So if I go through things and experience things and learn things that encourage or inspire or challenge people in more ways than one, that's a privilege to me. It's not really saying, "These are my experiences and I'm so gracious to share them with you because they might help you." No, I've been privileged to go through some experiences, and the only thing I can do is share that with other people. I'm pretty comfortable doing that. I've always been pretty open.
I don't have anything hidden in the closet. I don't have that. I think that's silly because the more people know you, the more they can hold you accountable to what you were created to be. Even though that's hard—it's not always easy—it's necessary for people to know my hopes and fears, and for people to educate me and inspire me to grow. I'm not saying it's pain-free, but it's definitely rewarding.
A recurring theme in your music is abuse, whether physical, verbal, sexual or otherwise. Is that something you had to experience yourself in order to be able to write about it?
Plumb I've known people and heard so many stories in my career that I felt like it was a responsibility to use the platform that I have properly, to be a voice for people that have a hard time speaking for themselves. Writing songs about that topic provides a tool to create conversation for them, and I believe conversation is key in being able to heal from such a thing. It reminds them that they're not alone. There are so many instances in my life, and I'm sure we all have experiences where we feel alone. And having someone say, "Don't worry about it. I've been there and you're going to be OK," is so refreshing.
I don't take it lightly. I don't want the audience to think that I'm trying to capitalize on their pain in no way, shape or form. My first song about abuse ["Unforgivable"] was written about a friend of mine in high school and it just opened the door wide for opportunity with that audience and their response. So then I sort of defined, "You know what? For the rest of my career I will write songs that address this community of people that many times are so ashamed and so alone." It's one of the missions of my art.
Does the ministry portion end there? Does saying "you're not alone" provide all the means to make the horror of the problem go away?
Plumb I'm certainly not a healer. I don't spend enough time with that audience to be any kind of disciple. I simply open up the can of worms for everybody that's standing around with can openers ready to use, and hopefully leave them with a tool to create conversation. It's silly to ever think that a song could ever fix somebody, but a song can definitely inspire thought that can then start the process. So just to be a part of that is a very huge thing for me.
I asked that because people often don't know that they need help.
Plumb There's numerous times that I've written letters and e-mails back and forth, and stayed after a concert, hanging out with those people. And that's really all I can do. I'm very clear in my shows, either before or after a song, that healing can happen, that redemption can happen. I think that's why the Body is so important, that's what we exist for. Not everybody can be the toe. Somebody else has to be the foot, and then the ankle, and then the knee and so on. And to be a very small part of that is a very big deal.
You chose to redo the song "Damaged" [from Candycoatedwaterdrops] for your new album. Why?
Plumb I actually did it the same as Candycoatedwaterdrops, and I just added the ending that I've been doing live for so long. The ending that we do is so powerful; it's become much a part of what I do. Any opportunity I get to do this song live, it's in the set list. When we have 15 or 20 minutes to play, anything longer than that, it's in the set list. There's so many fans that love that song that may or may not have seen me live that have not heard what I call the "redemption extended version." I believe so much in the redemption in that song. We did it exactly the same, we just tagged on a new ending and added it to the album as a bonus track.
What exactly makes this new version more redemptive than the previous one?
Plumb: It more or less defines a path to healing for the song. It's my confession of what I believe can happen after trauma, that good can come out of it. It's one of the things that you have to hear for yourself to really describe it.
Visit our site's artist page to learn more about Plumb, and click here to read our review of her latest album, Chaotic Resolve. Visit Christianbook.com to listen to sound clips and buy the music.
© Andree Farias, subject to licensing agreement with Christianity Today International. All rights reserved. Click for reprint information.