Nicol Sponberg
Christianity Today

Copyright Christianity Today International

2009

4 Mar

COMMENTS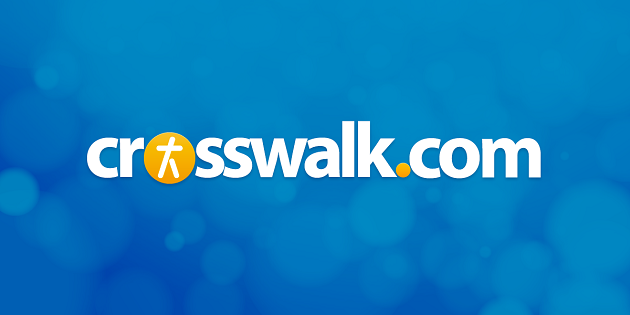 Her smoky vocals and emotion-packed delivery have breathed new life into traditional hymns for years. Now Nicol Sponberg, one third of the modern hymn trio Selah, has "resurrected" her artistry as a pop/R&B solo artist.
Titled Resurrection, Nicol's solo detour has been two years in the making and shows a fresh side of this talented artist. Renowned producer Mark Heimermann (Stacie Orrico, dcTalk, Jaci Velasquez) helmed the project, placing Nicol's distinctive vocals atop lush pop strains and funky dance beats. It's a musical left-turn from Selah's inspirational approach- more Annie Lennox than "Amazing Grace." But the change has proved both fun for Nicol and an unexpected return to her roots.
"I was a soloist long before Selah," Nicol explains, "But I just put that whole solo thing on the back-burner and decided, 'okay, Selah is what God wants me to do now.'"
Nicol initially resisted forming Selah because it wasn't the music career she had envisioned for herself. "Doing hymns with my brother? I feel totally different about it now, but at the time I thought, this is so uncool," she laughs.
Hindsight, of course, is perfect. As Selah racked up the Dove Awards, Nicol matured as a performer and learned first-hand the power of music to bring comfort. With that in mind, Heimermann pushed Nicol to explore her talents as a lyricist; on Resurrection, Nicol co-wrote half of the album's 10 tracks. As a result, Resurrection is aptly named, in that it's not only a rebirth of Nicol's original artistic goals, it's a theme that runs throughout the album.
Writing for Resurrection pushed Nicol creatively, as well. She admits that "songwriting is not my favorite thing; in fact, it's really hard work for me. Coming up with a thought and then getting it to rhyme without it sounding like total cheese - and then trying to convey a feeling? For me, it's work, a total struggle."
Nicol looked to her own life and that of her close friends for inspiration. The title track, "Resurrection" is a heart-wrenching plea for God to "take this empty shell and raise it from the dead." The song was inspired by a close friend whose parents had divorced.
"It was incredibly difficult for her, and it was hard for me to see," Nicol remembers. "She was somebody I had really looked up to, always cheerful, always grateful. And then to see her with a real edge to her was kind of shocking and sad."
Another of Nicol's co-writing credits is "Jacob's Well," a metaphorical look at the renewal found in Jesus after those times in the wilderness everyone has experienced. The message is wrapped in smooth R&B grooves, with funky underbeats and a soulful backing choir.
Contrasting that view is "Not You Again," which addresses resurrections of a different sort- namely, those bad habits or situations we think we've mastered, only to see them rise up to challenge us again. Also one of Nicol's co-writes, this one is a feisty, dance-infused number that conjures a powerful resolve in its straightforward lyric.
The pounding rock-worship song "Hallelujah," is an on-your-feet, hands-in-the-air number addressing Jesus' return. "Lyrically, the theme is how Jesus is going to come back as a warrior," Nicol says. "He came the first time as a baby- meek, a lamb- but the second time it's going to be a whole different story!"
In the midst of writing for and recording Resurrection, Nicol married Greg Sponberg, and promptly moved from Franklin, Tennessee, to Chicago. It was a whirlwind courtship and wedding that changed the course of Nicol's life.
"I had gotten to a point in my life where I was 32-years-old and I didn't know if marriage was ever going to happen for me. A girlfriend and I decided that we were going to do all the things that married people can't do- go to Europe, travel, the whole bit. And three weeks later, I met Greg!"
Not surprisingly, marriage has been a learning experience for Nicol. "I've learned more about myself than I ever wanted to know," she laughs. "We're both very strong, very passionate people which can be great…or not so great! It's teaching me a lot. For one thing, I think it forces you to depend on God in a new way. Marriage is a process of learning how to share the experiences and decisions in life that you once controlled on your own."
Which brings the theme of Resurrection full circle. With her new solo adventure and a new marriage, Nicol Sponberg has undergone some major transformations of late.
"And isn't it just like God to take something that you think is over and done with, when nobody else sees any life in it, and resurrect it?" Nicol concludes. "It's just like Him to bring it back when you think it's dead."
And that's what Resurrection is all about.