Lighting Up Silicon Valley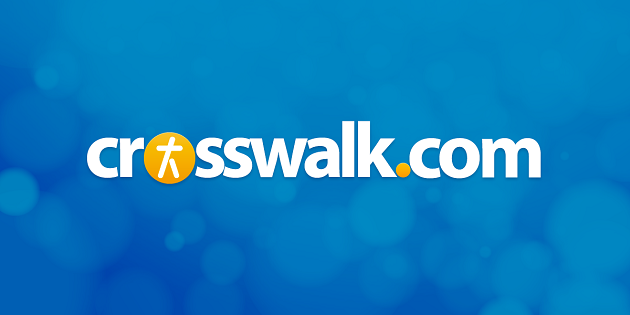 On paper Michael Yang is a tiger. The 43-year-old Korean immigrant has earned degrees from two of America's top universities. He founded successful Internet search engine companies, MySimon.com and Become.com, going nose-to-nose with cyber giants like Google and Yahoo. And don't call him a computer geek, at least not to his face—he's a third-degree black belt in Tae Kwon Do.
But his ré;sumé; is deceptive. In person, the tiger is more like a lamb. Yang's voice barely registers above a whisper and when he talks there's not a trace of the billionaire bravado endemic among Silicon Valley stars. Refreshingly, Yang is introspective, humble, and quick to deflect praise.
When asked about selling his first company, MySimon.com, to CNet for $700 million in 2000, the Internet entrepreneur demurs, "We were fortunate to sell before the technology bubble burst, but ultimately God was behind it. All the glory goes to Him."
A Different Kind of Christian
Humility is something Yang learned the hard way. His family left war-torn South Korea in the late '70s and came to the United States. Yang was 14 years old. Growing up in the grinding poverty of his native country, Yang had big dreams. "I wanted to be a businessman, someone who traveled the globe," he recalls.
Yang's family arrived in the U.S. with nothing but the clothes on their backs and $300. The family of five lived in a cramped, two-bedroom apartment. His parents ran a series of small businesses and all the children worked. For Yang, working as a teenager was life-changing. "I remember getting my first paycheck," he says. "I was only making $2.25 per hour, but I felt so good about myself. It was an important lesson, to work hard and then reap a reward."
"Being in this business gives me the opportunity to visibly live out my core values: It's about being salt and light." ??"Michael Yang
That day an entrepreneur was born. However, Yang's spiritual calling would come much later. Though he accepted the faith as a teen, it wasn't until his thirties that he became a committed Christian. Paradoxically, it was around the same time he made his windfall by selling MySimon.com that his need for God felt especially acute. "I realized that I was a very self-centered person," Yang recalls. "I was focused on becoming rich and famous and was living only for worldly pursuits."
God broke through to Yang when he attended a revival church service. "At that moment, God convicted me that I was sinful and that I needed to fully repent." That day his world was turned upside down. "I became a born-again Christian," he says proudly. The glib commitment he had made as a teen paled in comparison with this new experience. "I felt the Holy Spirit and totally dedicated my life to God. He gave me a peace I'd never known before. I've been a different kind of Christian ever since."
Taking on Google
After his dynamic encounter with Christ, Yang took some time away from the technology business. For a few years he traveled and began supporting missionaries. He visited one missionary friend in North Korea who was raising goats in an attempt to alleviate the desperate hunger of the people of that oppressed country. During this time Yang even entertained the idea of doing mission work himself. But after much soul searching, he felt that God was calling him back to be an entrepreneur.
There was another motivating factor as well. During his hiatus from work, Yang was watching carefully as Google rose to greatness. "I got excited about the possibility of challenging Google by developing a new search engine company that could give them a run for their money," he told MIT Technical Review. That's when he decided to reconnect with his fellow native Korean and MySimon.com co-founder, Yeogirl Yun. The two had separated after the sale of MySimon.com to explore different interests. But when they sat down for dinner in 2003, the meal stretched into a six-hour business meeting. Yang convinced his former partner that there were still opportunities in the Internet game.
From that meeting was born their new business, Become.com, a search engine for online shoppers that was launched in 2005. According to Yang, Become.com is the only search engine on the Web that allows shoppers to search for products and make price comparisons. Yun, an engineer, does most of the technical work while Yang handles the business side, meeting with clients and seeking out venture capital. "Shopping online can either be a good experience or a bad one," says Yang. "We try to make it a good one."
Being Salt and Light
The dog-eat-dog world of the tech industry may seem an odd place for a man of faith, but Yang doesn't think so.
"The market is actually the perfect place to live out your faith. First, we're trying to make people's lives better by delivering a great service and saving them money. That's one aspect. But there's another side. Being in this business gives me the opportunity to visibly live out my core values: being honest, following the Golden Rule, and showing respect for others. It's not just about making money; it's about making a difference. It's about being salt and light."
Today Yang lives with his wife, Sunny, and 3-year-old son, David, in Los Altos, California, where he continues his generous support of causes that are close to his heart. Through his philanthropy, he hopes "to train up the next generation of Christian leaders." In addition to supporting his local church, Onnuri Church of San Jose, Yang funds Handong Global University, a Christian institute in South Korea. He also backs SAM (Spiritual Awakening Mission), a medical mission to China and North Korea. And here in the States, he funds a new organization, Empowered PC, which supplies computers to needy children.
When asked about his final legacy, he says nothing about building a business empire or outdoing Google. "There isn't a lot of space on a tombstone," says Yang. "At the end, I just want people to say I was a good son, a good husband, and a good father. And most of all, I hope they say that I was a servant."
Drew Dyck is a writer based in Pasadena, California.
Copyright © 2007 by the author or Christianity Today International/Today's Christian magazine.
Click here for reprint information.