He Said-She Said: Handling Verbal Abuse
Kris Swiatocho and Cliff Young

2013

8 Aug

COMMENTS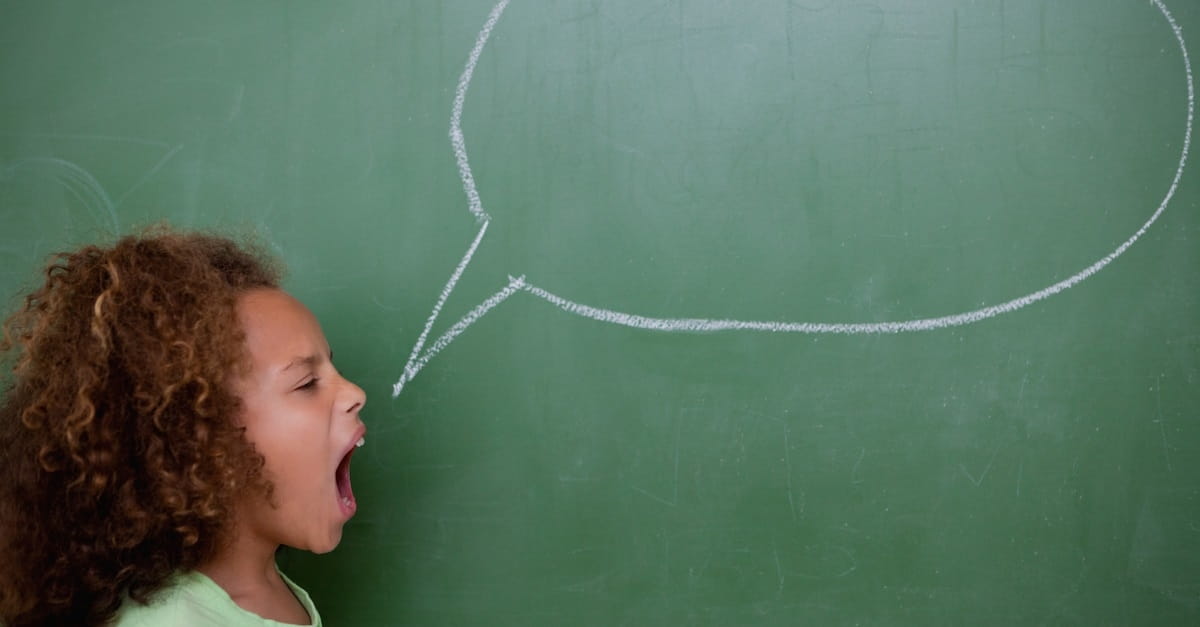 EDITOR'S NOTE: He Said-She Said is a biweekly advice column for singles featuring a question from a Crosswalk.com reader with responses from a male and female point of view. If you've got a question about anything related to singleness or living the single life, please submit it to hesaid-shesaid@crosswalk.com (selected questions will be posted anonymously).
QUESTION: Where in the Bible does it mention verbally abusive children, if it indeed does?
HE SAID:
Unfortunately, the Bible isn't set up like a topical reference book where we can easily search subjects to discover what God says about each. What it does do is give us principles to live by and the freedom to interpret according to the direction we receive through His Spirit.
I surmise by your question you are dealing with children who have been verbally abusive to you. Although I have not found a precise verse with a defined set of actions, there are passages which may help you in the process.
You children must always obey your parents, for this is what pleases the Lord. Fathers, don't aggravate your children. If you do, they will become discouraged and quit trying (Colossians 3:20-21).
Even though these two commands are adjacent, they are not conditional. If the former is not followed by the child, it does not give parents the right to disregard the latter and vice-versa. Conflict begins when one or both try to exert their "will" on the other and neither is willing to listen to the other's point of view.
Over the years, I have worked with disobedient children and at one time was one, so I seem to have a little sense about them. Verbal abusiveness and disobedience, no matter the age, seem to have an underlying common theme – selfishness, control and power. They want things their way….and now.
Oftentimes, whether physical, emotional or verbal, abuse is the product of something deeper from the past.  I suggest you find a non-emotional moment to sit down and discuss (not manipulate, antagonize, direct blame or accuse) what may be bothering your child. Seek to find some common ground and go from there.
Children ultimately do want boundaries established by love.
This can a pivotal time in your relationship and they should know you care, love unconditionally, but also are the parent and deserve the respect as such, unless they no longer want to be in your household.
We demonstrate that we are God's servants as we are praised and dishonored, as we are slandered and honored, and as we use what is right to attack what is wrong and to defend the truth (2 Corinthians 6:7-8).
SHE SAID:
Although I do not have any children of my own, I am an aunt to several. I have had to discipline on occasion, specifically to the area of talking back to the Aunt Kris. I can remember my own childhood where my punishment changed from a pop on the behind to privileges taken away due to my mouth. I loved to test the waters of how much I could argue with my mom before I could hear my dad get out of his recliner...at which point I would run!
So you asked where in the Bible does it mention verbally abusive children? I was not able to find a specific child by name but please know most every child at one point in time will or has talked back to their parents. Whether you call this abusive or not would depend on the age and the context of the comment. From scripture we know about Cain and Abel who fought with each other from an early age. Also, the prodigal son's brother who was angry with his father for giving his brother his robe and a grand feast for his return.
Please know we all sin, even children. (>Romans 3:23, >Proverbs 20:11)
It's as easy to be verbally abusive as an adult as it is a child. Because we are born sinful, right from the start we are testing the boundaries we are given. When we don't get what we want, we have tantrums, we hit and abuse others verbally, saying "I hate you" or "go away." Some of this is expected behavior as a child is learning, but some of it comes from their environment (television, movies, their friends and even parents). If a child knows he or she can be verbally abusive and you as a parent do nothing about it, they will continue, as it's their mechanism for control. The Bible speaks many times on the lack of self-control (>Proverbs 25:28) and the dangers that come from it.
Thankfully, God gives us directions for raising kids.
Throughout the Bible God gives us specific direction to teach our kids how to behave, live, and about God - encouraging us to do this training at every moment of the day and night (>Deuteronomy 11:19). Because we do learn so many of our behaviors as children, it's the best place to make changes, leading your child in the right direction.
1. Children need to listen to their parents because we obviously have a hard time listening when we are young. (>Proverbs 1:8-9: Listen, my son, to your father's instruction and do not forsake your mother's teaching. They are a garland to grace your head and a chain to adorn your neck).
2. Children have a tendency to exhibit folly, lacking in good sense. They need stern discipline to keep them in the right direction (Proverbs 22:15: Folly is bound up in the heart of a child, but the rod of discipline will drive it far away).
3. Children, like adults are not always great at being obedient. God reminds us of the value of honoring your parents. When you honor someone you would never abuse him or her verbally or physically (>Ephesians 6: 1-3: Children, obey your parents in the Lord, for this is right. "Honor your father and mother"—which is the first commandment with a promise— "so that it may go well with you and that you may enjoy long life on the earth").
HE is … Cliff Young, a Crosswalk.com contributing writer and a veteran single of many decades. He has traveled the world in search of fresh experiences, serving opportunities, and the perfect woman (for him) and has found that his investments in God, career and youth ministry have paid off in priceless dividends.
SHE is … Kris Swiatocho, the President and Director of TheSinglesNetwork.org Ministries and FromHisHands.com Ministries. Kris has served in ministry in various capacities for the last 25 years. An accomplished trainer and mentor, Kris has a heart to reach and grow leaders so they will in turn reach and grow others. She is also the author of three books.
DISCLAIMER: We are not trained psychologists or licensed professionals. We're just average folk who understand what it's like to live the solo life in the twenty-first century. We believe that the Bible is our go-to guide for answers to all of life's questions, and it's where we'll go for guidance when responding to your questions. Also, it's important to note that we write our answers separately.
GOT A QUESTION? If you've got a question about anything related to singleness or living the single life, please submit it to hesaid-shesaid@crosswalk.com (selected questions will be posted anonymously). While we are unable to answer every inquiry, we do hope that this column will be an encouragement to you. Click here to visit the He Said-She Said archives.
Publication date: August 8, 2013
Photo courtesy: ©Thinkstock