How to Make Male/Female Friendship Work
Kris Swiatocho and Cliff Young

2014

23 Oct

COMMENTS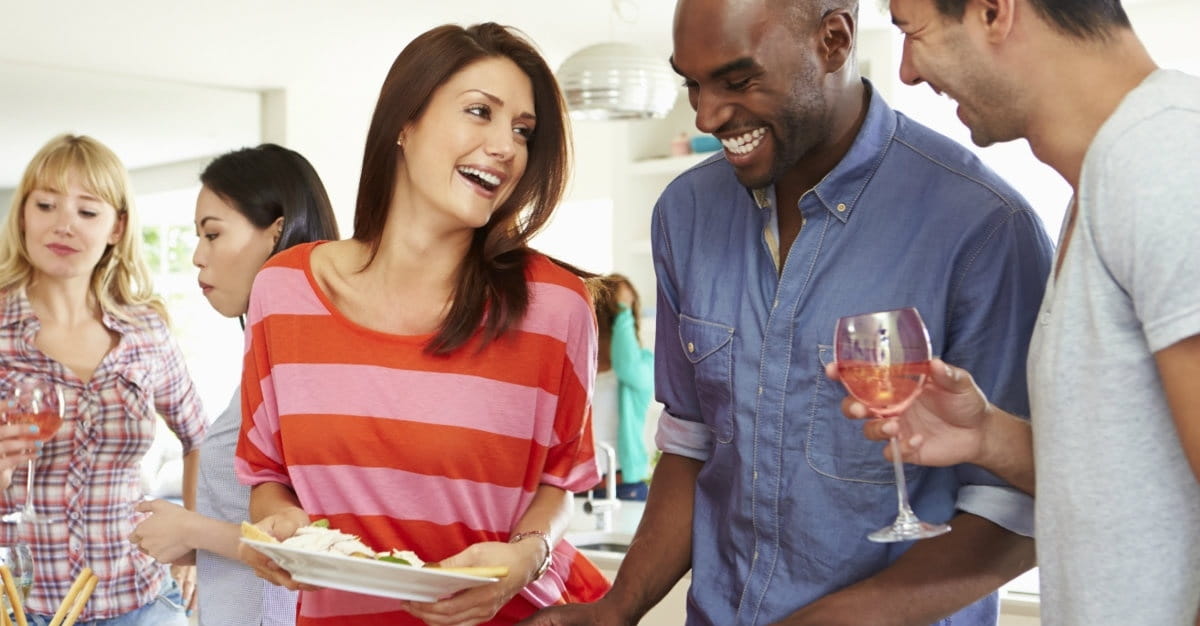 EDITOR'S NOTE: He Said-She Said is a biweekly advice column for singles featuring a question from a Crosswalk.com reader with responses from a male and female point of view. If you've got a question about anything related to singleness or living the single life, please submit it to hesaid-shesaid@crosswalk.com (selected questions will be posted anonymously).
QUESTION: My boyfriend has a lot of friends who are girls. I'm not as comfortable making friends with guys, and his ease around girls catches me off guard and makes me feel less special. I don't want to be wrongfully jealous, but I also don't want girls to think he is flirting with them. How can we compromise and do the right thing? How should a guy differentiate how he treats his platonic friends from his girlfriend or wife?
HE SAID:
A relationship is about two people learning about one another and learning to compromise with and for each other in order to grow closer. The issue is not so much about you not being comfortable making friends with guys or having guy friends, but rather him honoring you by the choice he made to be with you, respecting your feelings and accepting you as you are.
There can be many benefits in dating a guy who has had long-term friendships with girls. He probably has a better understanding of what women appreciate or not, how to better care for their needs and ways to be more tender-hearted (in a masculine sense).
Clearly, the relations he has with his single female friends should now be a little different – they shouldn't be the first ones he wants to hang out with or to share all of the intimate details of your relationship with, and the girls should understand this change. If his friends have been around for a while, they will know he is not (or no longer) flirting with them, however, don't be surprised if they are a little envious of you and protective of him.
Male – Female relationships are important at all stages of life, but there should be a clear difference in how a guy treats his wife or girlfriend from the way he interacts with his friends. I've always found treating my female friends like I would a sister is the safest way to keep platonic relationships, especially after they marry.
Instead of thinking about all of the female friends your boyfriend has, why don't you do what you do best by becoming a friend to them? Go out and spend time with them alone (without your boyfriend). Get to know them individually rather than looking at them as adversaries or potential man-stealers.
Another way to look at it is, from all of the girls he has met, known and become friends with….he chose YOU!
SHE SAID:
I believe you have a right to want your boyfriend to treat you different in public or anywhere else..well, at least different than the other women in his life. If people can't tell you are his girlfriend then what are you, really?
It seems that he is more extroverted, engaging and charming while you are more introverted. And yes, this will make it much easier for him to make friends with both men and women. I don't think it's wrong to have friends of the opposite sex, but they should be just that: friends. From how he looks at you, to how he touches you, to what he says to get your attention, it should be clear that you are his girlfriend. As a result of your relationship, his flirting should stop completely (that can lead to emotional adultery), his choice for hugging should be done carefully as to not lead another woman on, and his time and attention to them should be reduced.
It all comes down to building his relationship with you over them. If he is with you, then his time, effort, and affection should be with you. I am not saying he should get rid of his female friends, but they should understand and be respectful of those boundaries, even helping to keep them in place.
Also, I think its very important that you talk to your boyfriend and let him know how you feel. He can't change what he doesn't know about! How he reacts will tell you a lot about him. As a Christian, we want to live by the Lord's example. We want to edify the other person and respect them. If God has called you both into a relationship with the goal towards marriage, then this is sacred. All opposite sex friendships will change in some way, giving the present relationship the focus. And you will both want that change. If he says you are overreacting, pray about it to makes sure what you are experiencing is the truth (verses insecurity). If it's the truth, then perhaps you are the only one in the relationship. In that case, well, it's time to move on.
Do not let any unwholesome talk come out of your mouths, but only what is helpful for building others up according to their needs, that it may benefit those who listen (Ephesians 4:29, NIV).
HE is … Cliff Young, a Crosswalk.com contributing writer and a veteran single of many decades. He has traveled the world in search of fresh experiences, serving opportunities, and the perfect woman (for him) and has found that his investments in God, career and youth ministry have paid off in priceless dividends.
SHE is ... Kris Swiatocho, the President and Director of TheSinglesNetwork.org Ministries and FromHisHands.com Ministries. Kris has served in ministry in various capacities for the last 25 years. An accomplished trainer and mentor, Kris has a heart to reach and grow leaders so they will in turn reach and grow others. She is also the author of three books.
DISCLAIMER: We are not trained psychologists or licensed professionals. We're just average folk who understand what it's like to live the solo life in the twenty-first century. We believe that the Bible is our go-to guide for answers to all of life's questions, and it's where we'll go for guidance when responding to your questions. Also, it's important to note that we write our answers separately.
GOT A QUESTION? If you've got a question about anything related to singleness or living the single life, please submit it to hesaid-shesaid@crosswalk.com (selected questions will be posted anonymously). While we are unable to answer every inquiry, we do hope that this column will be an encouragement to you. Click here to visit the He Said-She Said archives.
Publication date: October 23, 2014