How to Parent as a Team When You Have a Special Needs Child
Boris Vujicic

2016

19 May

COMMENTS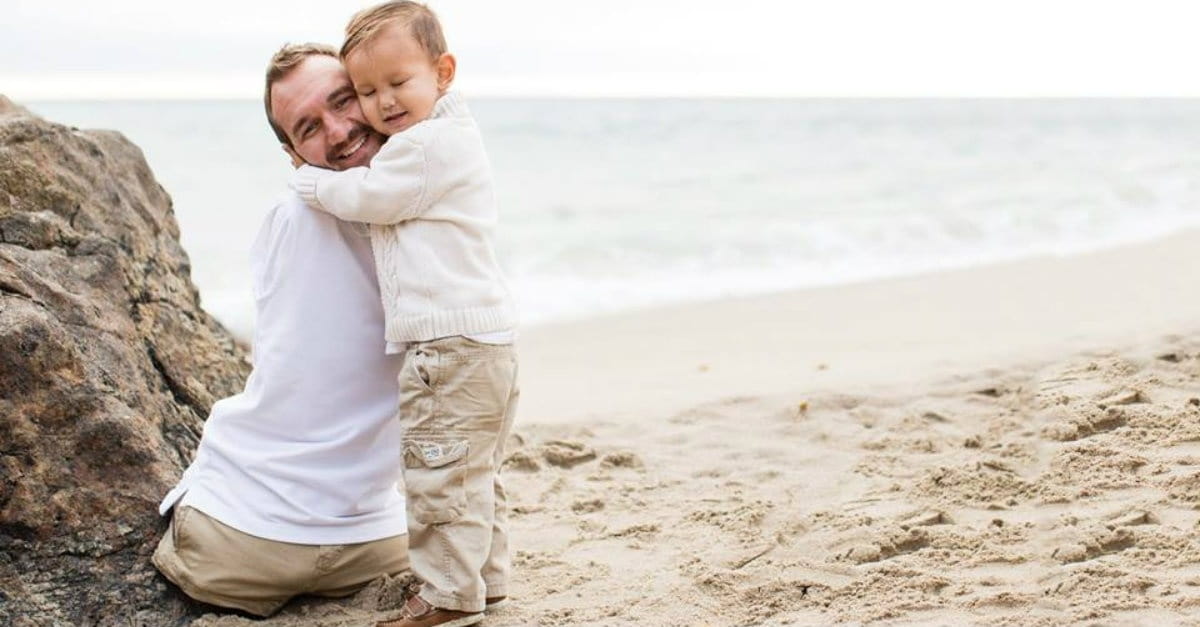 Keeping the Bonds of Marriage Together Under Stress
Boris is the father of Nick Vujicic, who was born without limbs and now is an evangelist, motivational speaker, and best-selling author of Life Without Limits and other books.
When a child has special needs, parents can easily feel overwhelmed by even the routine daily care required. Stress only increases if they dwell on the unanswerable what-ifs of the future and the challenges awaiting the child in adulthood. Parents easily can fall into despair and depression unless they support each other, take things as they come, do only what can be done, and remain focused on solutions rather than problems.
Every marriage and strong relationship requires a degree of selflessness, giving up the "me" to the "we." Nick's disabilities made it necessary to take it a step further, giving up the "we" for the "us." We became "Team Nick," focused on his care and development, but we also did our best to stay close as a couple by spending time together and sharing our feelings.
This situation changed over time, of course, and that is an important point for parents of newborns or young children to keep in mind. Your first years are generally the most difficult because of all the emotional issues, as well as the difficult learning curve and the impact on your lifestyle. Take heart in the fact that as you settle into a routine and a more normal day-to- day existence, the stress will generally subside. You will get better at parenting
your child. Don't feel like you have to be perfect or know exactly what to do all the time. Be as patient with yourself and with your spouse as you are with your child.
Working Together
When Dushka became pregnant after five years of marriage, we knew we were in for some major changes, but we had not factored in the impact of a child without limbs. If either of us had remained for long in the initial wave of self-pity and victimization, our relationship might have disintegrated. That didn't happen, in part because we both came from immigrant backgrounds. Our parents and grandparents had struggled mightily and endured great
hardships. They had no tolerance for weakness. They made it clear from the beginning that they were on Team Nick, and so it began.
They fortified us. Dushka and I came together and worked as partners with shared goals. We supported each other in caring for our son and dealing with medical specialists, equipment, expenses, therapies, insurance, and
schooling. We adjusted our careers and our work schedules so that one of us was always with Nick in his early years of dependence.
Selflessness can sometimes seem like a lost concept in a world inundated with selfies, but putting your child and your spouse above yourself is the best way to keep your family united and strong. Christians are called upon to be the light of the world and to look to Jesus, who was willing to give His life for our sins, as a moral guide. He told us to love others as we love ourselves.
Dushka and I may never have achieved complete selflessness when we formed Team Nick, but striving to serve each other first helped us to stay strong in our efforts to give our son all that he needed.
Our family team expanded to include Aaron and Michelle when they arrived, and Nick joined in as we supported and helped each other. We were not the ideal family by any means. We were and remain imperfect. Yet we are united as a family, supportive of each other, and ready to help out when needed, just as my parents and grandparents helped us with Nick. This family tradition of serving others will live on with our three children, all of whom have giving hearts, and my wife and I are grateful to see them sharing their gifts and making a difference.
Parenting Without Borders
To reduce conflict as we dealt with the stress of raising a disabled child, Dushka and I had to let go of any traditional concepts we had about the parenting role of the father and the parenting role of the mother. In other words, we had to become parents without borders.
This wasn't all that difficult for us because we'd both been working outside the home, so we were already accustomed to sharing the load when it came to housework, shopping, and meals. When Nick came along, we created a new routine of shared responsibilities, although Dushka definitely was the authority on matters of health and childcare. I never knew why he was crying. She always did.
We learned quickly that caring for Nick required us both to pitch in and do whatever was necessary to keep him safe, healthy, and in the best possible environment. I could not be the traditional old-school father like my father and father-in-law who worked nine to five and expected their wives to serve them meals, do the laundry, and keep the house clean without assistance from them. Dushka could not stick with her full-time job of working as a nurse and midwife while a nanny or day-care center or family member looked after baby Nick.
We both had to toss out those expectations and adjust to parenting Nick in shifts, being flexible in our roles and supporting each other. The need for this became most obvious when Nick came home from the hospital with colic. Later, long after Nick was over the colic, Dushka worked part-time on the night shift at a hospital, so we again had to be flexible in our parenting roles. This wasn't easy, but there was no other way to make it work. Once all the kids were out of diapers, Dushka went back to working full time on rotating shifts. It was tough on her and not great for the kids, although we had support from our parents. We realized, however, that it didn't make sense, even financially, for her to be working so hard outside the home. When we looked at our taxes, we determined that if she cut back to working four days a week, it wouldn't affect our after-tax income that much because the lost income would leave us in a lower tax bracket. So she changed her schedule to a four-day workweek, which reduced her stress and gave her more time with the kids.
In the same way, when Nick was born I stopped pursuing an accounting degree so I could help out in his first few years. Later I went back to school while also working full time so I could get that degree and a better job. We both made adjustments. We had to be flexible. If either of us had refused to make those adjustments, I'm sure there would have been conflicts and turmoil in our relationship.
[Editor's Note: Adapted from Raising the Perfectly Imperfect Child: Facing Challenges with Strength, Courage, and Hope. Copyright © 2016 by Boris Vujicic. Published by WaterBrook, an imprint of Penguin Random House LLC.]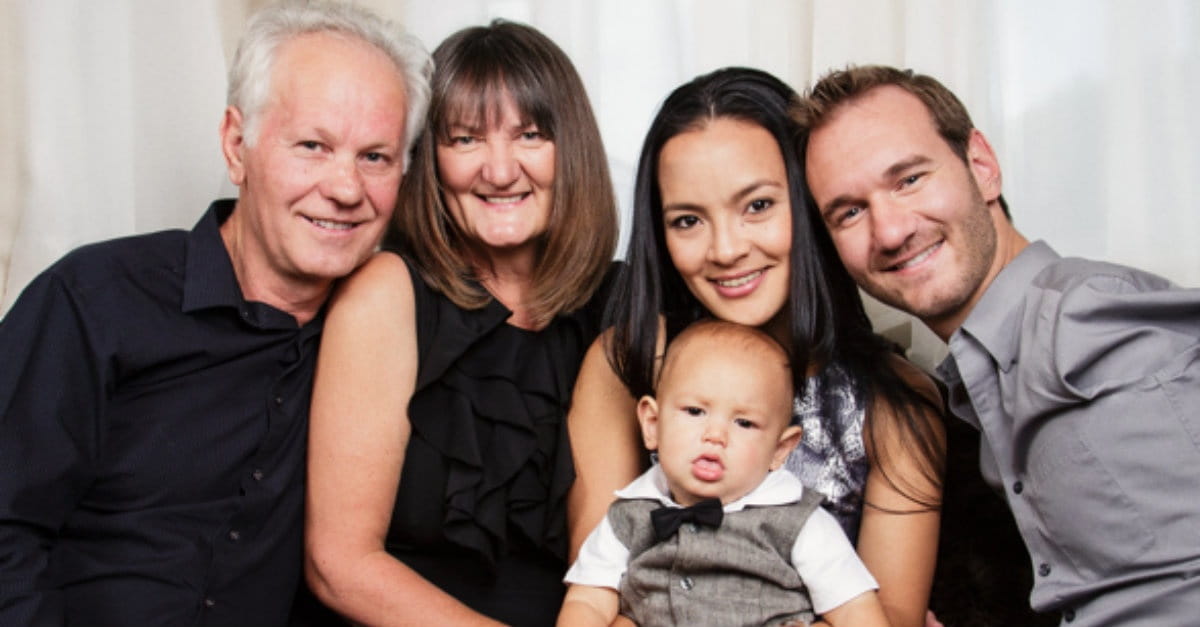 Publication date: May 19, 2016