Creating the Good in Hollywood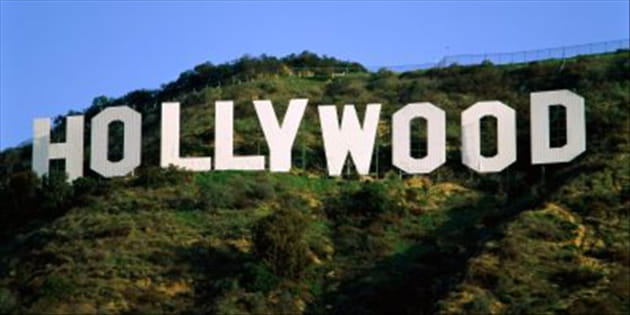 Materialism. Drugs. Infidelity. Narcissism. When Christians talk about Hollywood, we usually shake our heads and go on about how terrible it is. Because it seems so blatantly anti-Christian, we've written it off rather than embraced it as the mission field it is.
At least two people, however, have caught God's vision for making a difference in Hollywood. While many in the church consider Hollywood hopeless, Bryan Coley and Barbara Nicolosi represent a growing movement of Tinseltown insiders who offer the hope of Christ.
Sowing seeds of truth
Twelve years ago, Bryan Coley had season tickets to two Atlanta theater companies. The plays he saw glorified postmodernism and dysfunctional lives by depicting a "bunch of screwed-up people." But, he says, God tapped him on the shoulder and said, "You're just criticizing. You need to create."
A Christian all his life, Bryan started to feel guilty: the nonbelievers around him didn't have truth or hope. "Here I am, holding the Truth. How can I not express that?"
So in 1995 Bryan, a graduate of New York University's Tisch School of the Arts, started a writers' group. At first Art Within worked in the theater world, allowing Christian writers to grow artistically by getting their work on stage. Now, it commissions screenplays too. Its mission is to develop, produce, and distribute scripts relevant to contemporary culture that also explore Hope and Truth.
To that end, Bryan and his team developed Art Within Labs: a yearlong fellowship that allows a handful of writers to complete their screenplays. The program culminates with staged readings at the annual Showcase and Symposium, a conference that brings together faith-based screenwriters, playwrights, and producers.
The Labs and Symposium grew out of Bryan's deep desire to change the world. "God is always moving before me and saying, 'Come on!' He's showing me the vision, and it's always about broken lives-a vision of what [those] lives can be."
But for the most part, the Christian community doesn't understand how to use Hollywood to touch broken people. "We need to be human beings, people who need a Savior, who need hope and truth. Although we found it, we need to understand what it's like not to have it."
Enter Bryan and Art Within, which acts as "a catalyst, sowing seeds to pave the way for what has to happen next." Sowing seeds in Hollywood means telling compelling stories with skill and artistry, rather than trying to evangelize through poorly written work that gives Christ a bad name.
To reach nonbelievers, Bryan and his colleagues believe that Hollywood needs good stories that express dysfunction-a condition our culture knows well-but with Christ's grace, hope and truth. "If you show beige against white, there's no contrast," says Bryan. "The Bible is all about showing red against white. It shows the Rahabs, the tax collectors, the sin.
"God didn't call us to be safe. He called us to share the Good News." With this in mind, the five writers in the Labs are creating stories that offer mainstream appeal without holding back on the truth.
And Hollywood is watching. The success of films like
The Passion of the Christ and
The Chronicles of Narnia and the recent launch of FoxFaith Films have awakened Hollywood to the commercial power of the Christian market, but studios have no idea how to tap into this market. So, Bryan pitched them the stories from the Labs, and studio executives plan to travel to Atlanta to hear the readings of those screenplays.
Bryan says the harvest is now. "God keeps telling me, 'Step up.' Every time I do, the doors fly open. At least for a time, He has given us the ear of the influential."
Doing His thing
"God is moving in Hollywood-that's so clear to me," says Barbara Nicolosi, screenwriter and co-editor of
Behind the Screen: Hollywood Insiders on Faith, Film, and Culture. In 1999, Barbara and her colleagues started Act One, an educational outreach to writers of the Christian entertainment fellowship community, Inter-Mission. They saw a need for education because much of the work done by Christians was substandard.
"We were sick of the church's usual reaction to Hollywood, which is avoidance and boycott. That's not very pastoral," she says. "It's [easy] to demonize Hollywood. That's a simpler way to live: to blame Hollywood for all our problems." The result? "The church is keeping the good news to itself."
Meanwhile, "God is doing His thing." To help improve the work by Christians, Act One leaders teach an intense, four-week scriptwriting workshop, which includes everything a writer needs to know to enter the business of film and television in a professional way.
"Act One works," says Barbara, who chairs the group's board. Alumna Clare Sera, who began as a writers' assistant at DreamWorks, co-wrote
Curious George, sold a movie to Paramount, and is developing a script with Art Within. Cheryl McKay wrote the screenplay for
The Ultimate Gift, a feature film that hit theaters last fall. Other alums are scriptwriters for TV shows.
Breaking through takes time, but to Barbara it's worth it. "I love the industry and its potential to do good and to inspire." She wants people to consider movies a gift, to understand what they can do for the world.
"We need to be in the middle of the industry," she writes in Behind the Screen, "working side by side with those who do not share our worldview, so as to bring God where He is not."
With industry insiders like Barbara Nicolosi and Bryan Coley, there's hope for Hollywood yet.
LeAnne Benfield Martin is a writer who lives in Georgia.
The Role You Can Play
God is working in Hollywood through Art Within and Act One, but money is always a challenge. "We know what needs to be done, but we struggle to meet monthly payroll," says Barbara Nicolosi of Act One.
Bryan Coley agrees. If the grant he applied for to fund next year's Art Within Labs isn't awarded, the program may not continue.
To find out how you can help, visit:
Art Within Labs, www.artwithin.org
Act One, www.actoneprogram.com
Copyright © 2007 by the author or Christianity Today International/Today's Christian magazine.
Click here for reprint information.