Sex180: There's More to It Than "Just Wait"
Chip Ingram and Tim Walker

2006

1 Jan

COMMENTS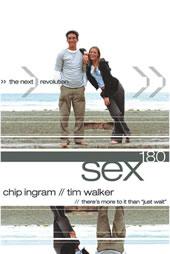 BakerBooks, 2005, 216 pp., $12.99,
www.bakerpublishinggroup.com
I found this book to be a frank, honest, and encouraging discussion on dating relationships while focusing on abstinence. The authors repeat several times that
Sex180
is a revolution and is something more than saying "just wait" or "say no" or some catchy t-shirt slogan. I didn't catch the revolution, as they are already taught principles, but I valued the conversation the book inspires. This long read is recommended for teenagers who want more than the simple answer.
_____________________
Review by: Brenda Kaye Seefelot, founder and director of Wild Frontier Resource Ministry.