Whittled Down
April Motl

---

April Motlis a pastor's wife, homeschool mom, and women's ministry director. When she's not waist-deep in the joys and jobs of motherhood, being a wife, and serving at church, she writes and teaches…

More

2016

Jun 06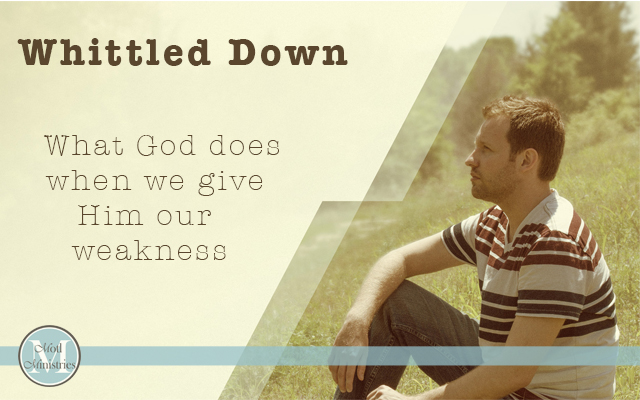 by Eric Motl
Judges 7:2 The LORD said to Gideon, "The people who are with you are too many for Me to give Midian into their hands, for Israel would become boastful, saying, 'My own power has delivered me.'"
When God called Gideon to deliver Israel from their enemies 32,000 people showed up to help. But these were too many for God to show His strength and power. So He commanded Gideon to make his army smaller. After a series of cut backs God whittled Gideon's force down to what could hardly be called a battalion. 300 men where left to Gideon to fight a force that could hardly be counted (Judges 6:5).
God whittled Gideon and his army down for a purpose: so that they would know that God delivered them and not they themselves. God's concern was not the outcome for Israel as much as the journey getting there. He knew that with too large an army Israel would become proud at a victory and would forget Who really won the battle for them.
The Most High does the same thing in our lives today. Often He will whittle us down so as to make us weak in our own strength in order to show His power through our frailty.
2 Corinthians 12:9 He said to me, "My grace is sufficient for you, for my power is made perfect in weakness." Therefore I will boast all the more gladly about my weaknesses, so that Christ's power may rest on me.
How may God be whittling you down? In what ways is He taking from you so as to show His power through your life and circumstances? How might He be protecting you from the sin of pride so that you don't have too much and forget who wins your battles and provides your needs?
Always remember, God only shows His power through weak people. Let's learn to be glad about our weaknesses so that the power of Christ might rest upon us and show forth from our lives.
---