Ewan McGregor Shares His Experience Playing Jesus in Last Days in the Desert
Ryan Duncan

Crosswalk.com blogspot for ChristianMovieReviews.com and Ryan Duncan, Crosswalk.com Entertainment and Culture editor

2016

May 04

Comments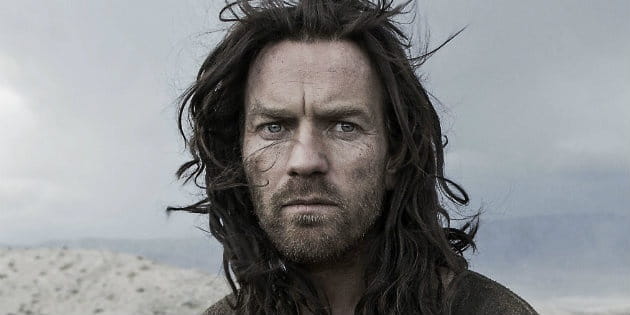 Ewan McGregor is no stranger to difficult roles. In his previous films, the Scottish actor has portrayed a soldier, a drug addict, and even a Jedi Knight. Yet according to a recent article from the Religion News Service, McGregor found himself in new and uncharted territory while filming his latest project, Last Days in the Desert. The film, directed by Rodrigo García, chronicles the 40 days Jesus spent fasting in the wilderness. This meant McGregor was forced to wrestle with the concept of someone who was both fully God and fully man.
When asked about the project, McGregor stated,
"'The film is very much about the human side of Jesus, because I don't know how you go about shooting the divine side,' McGregor says. 'I did quite a bit of research on Jesus going in... reading all these books about who Jesus was and who He wasn't and that wasn't helpful to me.'"
Despite this, the actor faced an even bigger challenge while preparing for his second role in the film; that of the Devil. As was reported earlier, Last Days in the Desert will feature McGregor as both Jesus and the Devil. While some Christians may object to the casting of one man for both roles, McGregor defended the decision by citing the nature of temptation.
"But McGregor says that there's a good reason why he played both roles. 'It could have been a different actor, it could have been represented by a more classical horned-winged creature,' he explains. 'But because the devil's role in the story is to mess with Yeshua (Jesus's Hebrew name). How do you not trust the words that seem to be coming out of your own mouth?'"
Though the film is scheduled to release worldwide on May 13th, little information has been made available to the public. Early reviews have been overwhelmingly positive though, and regardless of the outcome, Christian audiences can anticipate a bold new perspective on the life and teachings of Jesus Christ. For more information on Last Days in the Desert, take a moment to view the film's trailer below.
*Published 5/4/2016
---
---