New Christian Film Explores War, Fatherhood, and Faith
Ryan Duncan

Crosswalk.com blogspot for ChristianMovieReviews.com and Ryan Duncan, Crosswalk.com Entertainment and Culture editor

2015

Jun 30

Comments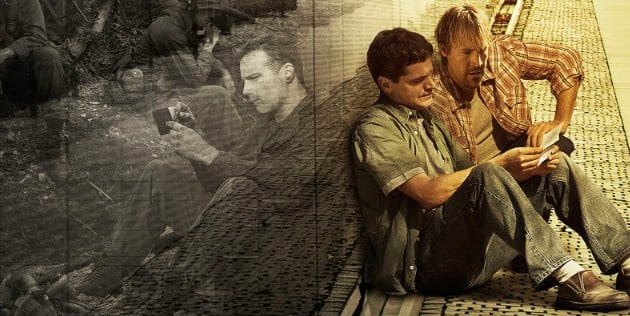 The Bible tells us that faith does not just connect us to Christ, it connects us to each other. In Psalm 145:3-5 reads,
"Great is the LORD and most worthy of praise; his greatness no one can fathom. One generation will commend your works to another; they will tell of your mighty acts. They will speak of the glorious splendor of your majesty, and I will meditate on your wonderful works."
Very often the faith of a father can influence the faith of a generation. This concept, along with many others, what director Carey Scott hopes to explore in his upcoming film, Faith of Our Fathers. Produced by Pure Filx (the same company that brought you God's Not Dead) Faith of our Father's tells a story of faith and love overcoming the trials of war. According to the film's homepage,
"With the Vietnam War raging in 1969, two young fathers report for duty. A man of great faith and a doubtful cynic. A quarter-century later, their sons, Wayne and John Paul, meet as strangers."
"Guided by handwritten letters from their fathers from the battlefield, they embark on an unforgettable journey to The Wall—the Vietnam Veterans Memorial in Washington, D.C. Along the way, they discover the devastation of war cannot break the love of a father for his son. Faith Of Our Fathers: a story of fatherhood; a journey of brotherhood."
Starring Stephen Baldwin, Kevin Downes, David A.R. White, and Duck Commander Si Robertson, Faith of our Fathers opens Wednesday, July 1st.
Click here to watch the trailer for Faith of our Fathers
*Published 6/29/2015
---
---