New Film Highlights Christian Faith in the Middle East
Ryan Duncan

Crosswalk.com blogspot for ChristianMovieReviews.com and Ryan Duncan, Crosswalk.com Entertainment and Culture editor

2016

Jun 07

Comments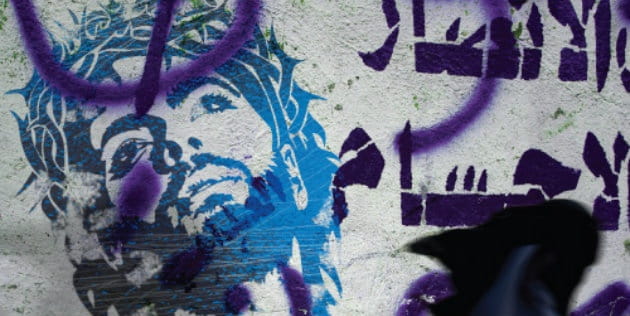 What would you sacrifice for the sake of your faith? For Christians living in the Middle East, this is a question they're confronted with daily. As a religious minority surrounded by hostile influences, their struggles frequently go overlooked in western media. However, one filmmaker is working to change that. Joel Richardson, director of the movie The Global Jesus Revolution, hopes his new film will encourage Christians to proclaim the gospel while exposing outsiders to the persecution taking place in the Middle East.
In a recent interview with Christian Today, Richardson explained how The Global Jesus Revolution was made possible only through the courageous stories of underground Christians.
"The movie is set mostly in the Middle East and features compelling interviews with underground Christian leaders who are risking their lives for their faith. Richardson told radio host Susan Knowles in her recent podcast that he was inspired to seek answers for God's grand plan especially after bearing witness to war and strife."
Richardson also relayed how, despite massive turmoil, these believers have remained committed to their faith. They see their trials as a way for God to work in their lives, much like Joseph in Genesis 50:20 or the words of Romans 8:28. As positive as this may seem, Richardson still emphasizes the importance of American Christians raising awareness for their spiritual brothers. Often, he argues, we become too focused on political matters and forget the true purpose of the gospel.
"Richardson added that the 'primary weapon' Christians have against those who fight against God is the Gospel because it has the ability to change people from the inside out. The only problem is, American Christians have been so obsessed with politics that they have lost sight of spreading God's Word to the rest of the world."
"'The pattern that the Lord has given us is that we proclaim this message of the Gospel. We boldly go out and share the Gospel despite the hatred and the resistance of the world. And we see people, we even see pagans, transformed,' he said. 'We need to understand the Kingdom of God, the approach Jesus has given us, is inside out, it's upside down, and from the ground up, one heart at a time.'"
Currently, The Global Jesus Revolution is available for purchase on DVD at Amazon and the WND Superstore.
*Published 6/7/2016
---
---