New Film Voiceless Speaks Out against Abortion
Ryan Duncan

Crosswalk.com blogspot for ChristianMovieReviews.com and Ryan Duncan, Crosswalk.com Entertainment and Culture editor

2016

Sep 30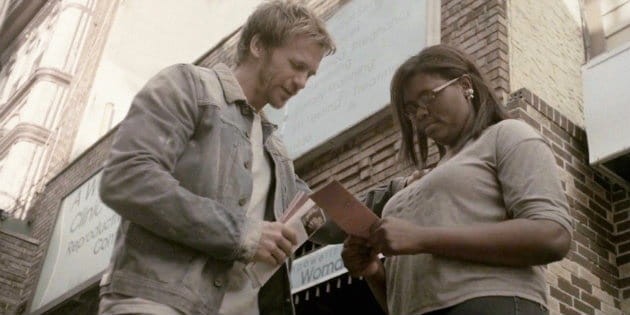 An upcoming Christian film is hopes to rally a new generation of believers in the fight against abortion. Created by Pat Necerato, a street-preacher turned filmmaker, Voiceless depicts the struggle of pro-life advocates in the public square as they attempt to galvanize the Church into action. As the title suggests, the first step is to stand up and speak out. According to a recent interview on Bound4Life with the film's director, 
"Voiceless centers on Jesse Dean, an Army veteran who moves to Philadelphia with his wife to work at a local church. While his hands-on outreach gives him inroads into the community—teaching free boxing classes, for starters—it begins a series of increasingly tense conversations within the church."
"'I cannot tell you how many times I've heard Christians, even pastors, say: We need to be saving souls, not so much worried about confronting evil,' recalls Necerato, echoing a key scene in the movie."
"'Those words never really jived well with my theology that Christ is King, He can redeem any aspect of our world, and He has called Christians to be saved and be a part of it. That's the big picture.'"
"'One of my favorite lines in the movie is when Jesse says, 'We are saved for the world, not from the world.' It encapsulates the theme of Voiceless and it speaks to my personal background—urging the church to confront the evils of society,' he says."
Voiceless is currently scheduled to release October 7th of this year. For more information, visit the film's website or watch the trailer below!
*Published 9/30/2016
---