Legendary Gospel Singer Andraé Crouch Dead at 72
John UpChurch

What topic related to Christianity, faith, and the Bible is trending online and in social media today?

2015

Jan 09

Comments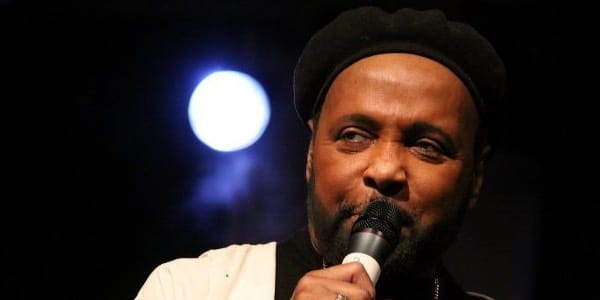 Photo: Source
Even if you've never heard his name, you've heard his influence on the radio. Andraé Crouch, who pioneered the sounds of contemporary gospel and Christian music, passed away on January 8 in Los Angeles. His inspirational songs, such as "The Blood Will Never Lose Its Power," have been mainstays in churches for years. During his career, he received 7 Grammy Awards, 6 GMA Dove awards, and was inducted into the Gospel Music Hall of Fame.
Tributes to the recording artist have been pouring in from many Christian (and even secular) outlets. According to Billboard, he helped make gospel music popular to wider audience:
"Along with writing and singing such popular gospel songs as 'The Blood Will Never Lose Its Power,' 'My Tribute (To God Be the Glory)' and 'Soon and Very Soon,' Crouch also directed the choirs that sang on Michael Jackson's "Man in the Mirror" and Madonna's "Like a Prayer." He was often praised for bridging the gap between popular music and gospel, bringing a contemporary pop and R&B sensibility to his music."
This wasn't without some controversy, however, as some thought he went too far in his bridging of this gap. Professor Robert Darden on Christianity Today explains that Crouch's influence often went the other direction:
"And perhaps you already know that Elvis recorded one of his songs, that Paul Simon's live show included 'Jesus is the Answer' for years, and that his compositions are featured in a host of white and African American hymnals.

"But what you need to know is that Andraé Crouch was musically and lyrically fearless, endlessly inventive, always searching for better ways to express the gospel in music."
Sandra Crouch, Andraé's twin sister asked that those in the Christian community pray for their family:
"Please keep me, my family and our church family in your prayers. I tried to keep him here but God loved him best."
Crouch often sang "Soon and Very Soon" with the conviction that he would soon "see the King," and there'd be "no more crying there."
Andrae Crouch and Jessy Dixon - Soon and Very Soon from bill-and-gloria-gaither on GodTube.
We'd love to hear from you? What songs from Andraé Crouch do you remember? How has his music impacted you? How do you think he'll be remembered?
John UpChurch is the senior editor of BibleStudyTools.com and Jesus.org. You'll usually find him downing coffee at his standing desk (like a boss).
---
---