Top Evangelical Theologian Withdraws Support of Donald Trump
Liz Kanoy

What topic related to Christianity, faith, and the Bible is trending online and in social media today?

2016

Oct 10

Comments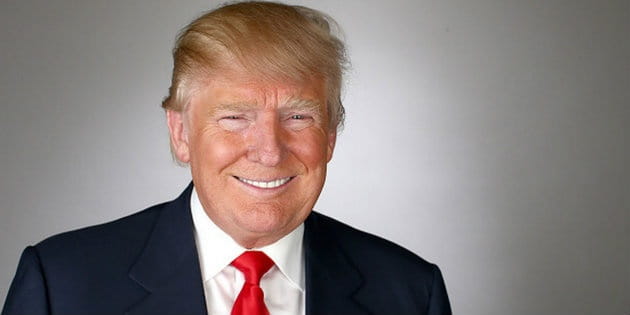 In July, a prominent evangelical theologian, Wayne Grudem wrote an article for Townhall.com on why Donald Trump should be considered a morally good choice for voters this election season. Several Christian leaders disagreed with him at the time, and he recently rescinded his compliments of the presidential candidate. Townhall has since replaced Grudem's original article with an updated version reflecting his new views. Grudem comments,
"Some may criticize me for not discovering this material earlier, and I think they are right. I did not take the time to investigate earlier allegations in detail, and I now wish I had done so. If I had read or heard some of these materials earlier, I would not have written as positively as I did about Donald Trump. I am grateful that Townhall.com has agreed to remove my earlier statement."
There will be those who continue to criticize Grudem, and others who support his change of heart. But just like Grudem, we are allowed to change our minds during the election season. Every time we watch a debate, or read new information it helps us gather data so we can make an educated decision that best reflects our values and beliefs when we vote at the polls this November.
Joe Cunningham, with RedState.com, has written a piece titled "Top Evangelical Theologian Withdraws Support of Donald Trump."  Cunningham reports,
"Grudem now joins the ranks of Russell Moore and Al Mohler in opposing Donald Trump. Their opposition to Trump, however, does not mean they support Hillary."
These theologians along with several GOP leaders and some of the general public would like to see Trump withdraw from the election. Cunningham finds it refreshing to see evangelical leaders reassessing the political situation. Religious leaders have a strong sway among religious voters, and if Trump does not withdraw how will they encourage people of faith to vote?
While Grudem believes there is no morally good candidate in this election, he is also adamant that he cannot vote for Hillary Clinton. Yet, he is still unsure how he will vote come November, and he holds out hope for new candidates. He states,
"As to how I will vote, I honestly don't know at this point. The election is still a month away. I have friends on both sides who are surprised that I do not find this an easy question to decide. But I do not find it an easy question. I continue to pray and seek God's wisdom, and ask that God will yet provide a better solution."
Where does that leave us? Are we voting for the lesser of two evils, are we voting strictly based on party, are we voting according to Supreme Court seats, are we voting based on character, or should we vote at all if we disagree with every option? These are questions many are asking during this confusing election season.
Grudem reminds Christians,
"This election is more than a choice between two candidates. Americans are making a choice between two very different political parties, two very different views of government, two very different Supreme Courts, and two very different futures for our country. One of them is much more consistent with biblical teachings than the other."
He goes on to say that the choices made in this election will affect more than just the Supreme Court; they will have a significant impact on religious freedom, abortion, gender identity regulations, the military, terrorism, border control, foreign affairs including Israel, taxes and the economy, health care reform, energy, and racial tension among other issues. Much is at stake during this election, and it will affect future generations who are born into this country and those who become citizens.
Grudem encourages Christians not to lose hope. He believes it is right for Christians to have influence in the government, whether through their vote or leadership. He reminds us that Paul urged believers to pray for good government in 1 Tim. 2:1-3. Grudem points out,
"But if we are to pray for good government, shouldn't we also vote for good government when we have opportunity? Therefore I am deeply reluctant to simply walk away from the process in disgust, or vote for a write-in candidate in order to register a protest against both parties. If all the Christians in the country decide not to vote for either candidate, our rulers will then be chosen entirely by non-Christians, many of whom will increasingly use the immense power of government to promote evil, silence Christians, and oppose Christian values in every area of life. This is the opposite of what Paul told us to pray for in 1 Timothy 2:2."
In conclusion, Grudem advises Christians not to be fearful or discouraged. He writes, "We should continue to pray, mindful of what Daniel told King Nebuchadnezzar in Babylon long ago: 'The Most High rules the kingdom of men and gives it to whom he will' (Daniel 4:17)."
Whatever the outcome, God will be in control—He will be working in the world as He always has and is. We can find comfort in God's sovereignty that God doesn't work around our choices but through them. Job 42:2 says that God's plans cannot be thwarted by humans.
To read these articles in their entirety please visit RedState.com and Townhall.com.
Crosswalk Contributor Dawn Wilson has written an article titled "No Matter Who Wins." Here are 4 of the reminders she offers believers:
1. God is sovereign and in control.
"No matter who wins the election, our sovereign, holy God, who always does what is right, will accomplish His purposes in, for and through us."
2. God wants us to seek Him for wisdom, revival, and transformation.
"God is calling His people to return to Him—not only for wisdom during an election season, but because our hearts have pursued and worshipped other sources and resources." 
3. God wants us to trust and obey Him completely and joyfully.
"We can't pick and choose what we will obey—we can't bargain with God. Delayed obedience is actually disobedience. And God sees our hearts, whether we are obeying with a right attitude and godly motives."
4. We are called to be God's ambassadors in a corrupt culture.
"The Lord wants us to share the message of hope and reconciliation (2 Corinthians 5:19-21). He wants us to speak up and stand for truth with compassion, no matter the cost (1 Corinthians 16:13; James 1:2-4, 12)."
You can read Wilson's full article here.
No matter what happens this election, God will still be God and His plan will continue through humanity's choices. We can trust Him at all times because we need Him at all times. We need God just as much on our best day as we do on our worst. 
Let us know your thoughts on the election!
Related video:
Christianity.com: What is the problem with tying Christianity to a specific political party? - Carl Trueman from christianitydotcom2 on GodTube.
Publication date: October 10, 2016
Photo courtesy: Google
Liz Kanoy is an editor for Crosswalk.com.
---
---