Why Your Message Means More Than Your Motives
Rachel Dawson

What topic related to Christianity, faith, and the Bible is trending online and in social media today?

2015

Sep 29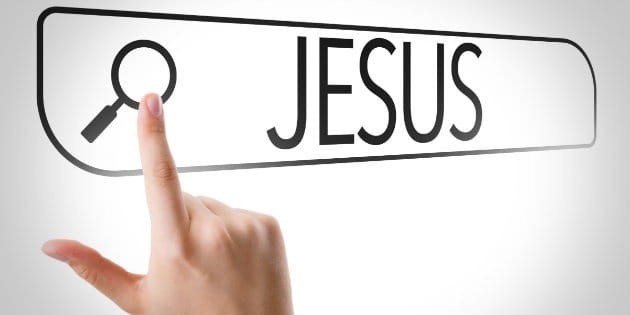 When I think back to going to church as a kid, I instantly have upbeat songs playing in my head with lyrics straight from Scripture. Whoever thought of putting verses to pop music to teach children the Bible was a genius! One of those songs now coursing through my brain has a chorus that says "Go and make disciples of every nation," from the Great Commission in Matthew 28:19. It's been instilled in me since childhood that sharing the Gospel is hugely important as a Christian.
Sometimes, though, my motives are out of line or my heart isn't in the right place. Sometimes, I want to do the right thing and tell people about Jesus, but it's for totally wrong reasons, like selfishness, or to justify myself, or to appease feelings of guilt. Sometimes, the opposite is just as true, and I do a wrong thing for what I believed was really an acceptable reason.
Matt Smethurst, managing editor for The Gospel Coalition, talks about our motives in his trending article, "What God Values More than Your Motives."
He says, "One thing that separates biblical Christianity from almost every other religion is its laser-like focus on our hearts. Our Creator cares what we do, to be sure, but most fundamentally he cares how and why we do certain things. He's interested in those intentions that are hidden from human eyes. He's after our hearts."
God isn't blind to the fact that my heart can lead me astray and get me completely off track, even when I'm trying to do what's best and glorify Him.
"As deeply as God cares about our motives, however, there's something he cares about even deeper. And that's our message," Matt says.
He goes on to share two contrasting verses in the New Testament.
Philippians 1:15-18: "The important thing is that in every way, whether from false motives or true, Christ is preached. And because of this I rejoice." Wrong motives but the right message? The result is positive.
Galatians 1:7-9: "If anybody is preaching to you a gospel other than what you accepted, let them be under God's curse!" The motives aren't mentioned at all here, so they could have been totally spot-on, but the message is clearly off-base, so the end result is hugely negative and Paul is outraged.
It's clear from these two passages that while our motives matter and our hearts are dearly important to God, the Gospel message is the highest priority. Sharing the Gospel in its true, rich, beautiful, life-changing entirety is of the utmost importance for us as Christians. We may be tempted to only share the good parts or the parts that are easy for us to talk about, but we should be careful not to put our own interpretation on God's Word and make it our own message.
Matt writes: "It's exceedingly tempting in our culture today to emphasize God's mercy but not his justice, his love but not his wrath, his kingdom but not his cross. Yet such lopsided messages, however loving they may feel, are powerless to save."
We should be sure to examine our hearts and strive to speak, act, and love like Jesus. We should also be sure that what we are saying and how we are acting is a reflection of the Gospel, because that's the message that matters most.
To read more on this topic, please see:
Publication date: September 29, 2015
---