Is this financial disaster God's fault?
Dan Miller

Crosswalk.com blogspot for Dan Miller and 28Days.com

2018

Jan 31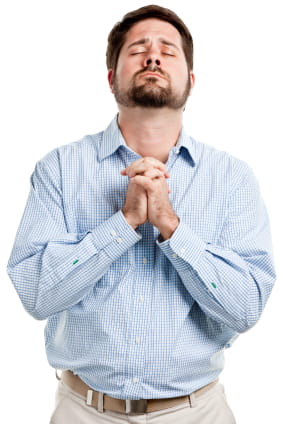 I just spoke with a gentleman who has a heart for making marriages better. In fact "God told him" he would be a force in helping 1000 couples. He has authored a book on marriage and is committed to helping couples reach their dreams of healthy relationships.
But here's where it gets sticky. As the first public presentation he and his wife organized a conference at a high-end hotel to share their message and materials. Their confidence and vision was that God would send 350 couples to the event.
The results did not bear that out. Because of what they had committed to for rooms, food and conference area, they ended up with a bill from the hotel for $67,000. It wiped out their savings and more. And they are left questioning their call to marriage ministry and their ability to hear from God.
So what are the lessons from this?
They didn't really "hear" but just wanted affirmation for what they wanted to do.
They don't really have a unique message to share.
There's already plenty of materials for making marriages great.
People don't care about working on their marriages.
Or
They superimposed a poorly designed economic model on top of the desire of their heart.
Getting people to pay and attend live conferences is a challenging business model. So much content is available online - without the expense of time, travel and hotels. Many people assume if content is Godly, it should be free.
We can effectively share the message God has given us. But if we're going to do it from a fancy hotel, we need to use the same business sense we would use to teach people how to build leadership skills in the workplace or how to buy a franchise.
Test the market - start small with a Saturday morning workshop for $39 in a conference room with a $100 rental fee.
Build an audience for your message with a podcast or blog. Know your listener and reader questions and concerns.
Start a Facebook group for people who are interested in your topic.
Do book signings at local bookstores. They will promote it and is costs nothing.
Start a free weekly newsletter on your topic. People can subscribe and it will build credibility and establish you as an expert in your area of focus.
I started 48 Days to the Work you Love as a Sunday school class. Because of the response I moved it to a Monday night 2-hour class. Attendance was free. I did that for 8 years. In that time I released the book and study materials. People can still get those for $20. I began coaching people individually through career transitions. Then people wanted to know how to grow their audience like I had done with 48 Days, how to leverage that message for increased income, and how to grow a coaching business. I started a weekly newsletter and have had over 140,000 sign up to receive it. I started a podcast (no cost) and have grown a significant audience over the last 11 years.
Because of the repeated requests I started having small groups come to a converted barn on our property for 2-day events. No rental fee, no food minimums, no guaranteed rooms booked. Those events had a $1000 registration, but if only one person came I made a profit. We have capped those events at 48 participants and offer that only three times a year. 20% of the people who attend sign up for our Coaching Mastery program at $4800.
Yes, God can bless the ministry you are called to do. But don't presume supernatural success that defies common sense and solid business practices.
Dan is the author of the New York Times best-selling 48 Days To The Work You Love , No More Dreaded Mondays and the newly released Wisdom meets Passion. He has been a guest on CBS' 'The Early Show,' MSNBC's 'Hardball with Chris Mathews, and the Dave Ramsey Show. Dan has spoken at the White House Christian Fellowship, and is in high demand at national conferences on changes in the workplace. Over 140,000 people have subscribed to his weekly newsletter, his 48 Days Podcast consistently ranks in the top 3 under Careers on iTunes, and the 48DaysEagles community is viewed as an example around the world for those seeking to find – or create – work they love.
---