Jesus Need Not Apply
Dan Miller

Crosswalk.com blogspot for Dan Miller and 28Days.com

2013

Sep 09
Sunday morning my wife Joanne and I were sitting on our porch, enjoying the sound of the birds and an unexpected rain. I was flipping through the newest issue of one of the premier Christian magazines when I read this in the Employment Opportunities: (Yes, I've changed the names of the town and the church since I'm poking fun)
******************************************************
Pastor/Head of Staff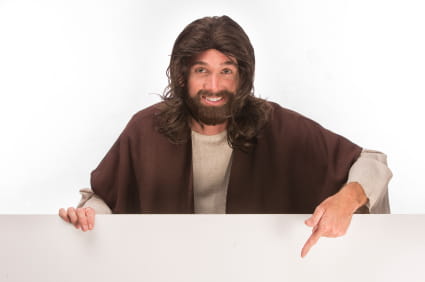 Sunnyside Church is a historic, traditional, Christ-centered congregation in Philadelphia, Pennsylvania. The pastor will provide leadership, superlative preaching, and pastoral care to a committed, growing congregation, and will oversee the faithful stewardship of a renovated facility and members' giving. Major responsibilities include: leading formal, liturgical worship on Sundays and often on Wednesdays; planning worship content and delivering sermons; with guidance by the Holy Spirit and fidelity to the Word, helping craft the vision for the church's future; fostering spiritual development in the staff and congregation; and administrative, managerial, and financial duties. Requisites are demonstrated preaching excellence, a record of progressively responsible positions and commitment to learning and Christian education. The pastor will lead with decisiveness, wisdom, humility and collegiality, and will be able to connect personally with the congregation and to participate in fellowship, enhancing the church's sense of community. www.zyxchurch.org
******************************************************
I read that aloud - and seriously, Joanne thought it was a joke. But no, this is a real ad for a church looking for a pastor that can be all these things. Look carefully at the skills required. If you know the DISC characteristics you'll see that they want someone who is strong in all four categories - a statistical impossibility. Seriously, I doubt that Jesus would be viewed as having all these noble attributes.
Perhaps this is why - according to Barnabas Ministries:
19,200 pastors annually are required to leave the ministry.
90% of all pastors feel inadequately trained to meet the demands of the job.
Almost 24% have faced a forced termination.
42% of full time pastors work between 50 – 59 hours a week.
Regular church attendees come with expectations that their pastor will cover an average of 16 crucial tasks. That's a recipe for failure – nobody can handle the wide range of responsibilities that people expect pastors to master.
45% of pastors have said that they have fallen prey to depression or burnout such that they needed to step away from ministry roles for a leave of absence.
Roughly 30-40% of religious leaders eventually drop out of ministry.
48% of pastors say that being in ministry has been hazardous to their family.
56% of pastors' wives say they have no close personal friends.
And the list goes on and on. And yet every day I hear people casually talk about feeling "called to the ministry." The position of "pastor" often unrealistically blends the duties expected of a CEO, CFO, CIO, COO, office manager, hiring manager, gatekeeper and janitor.
Nobody does all these things with excellence. It's unrealistic and sets everyone up for failure and disappointment.
God gives us each unique gifts. But I really don't think the gift of "pastor" includes all the skills listed above. Stay true to your unique, individualized gifts and you will release your calling with excellence. You won't get hired as a pastor but you won't get ulcers or lose your family either.
******************************************************
Dan is the author of the New York Times best-selling 48 Days To The Work You Love , No More Dreaded Mondays and the newly released Wisdom meets Passion. He has been a guest on CBS' 'The Early Show,' MSNBC's 'Hardball with Chris Mathews,' Moody MidDay Connection, and the Dave Ramsey Show. Dan has spoken at the White House Christian Fellowship, and is in high demand at national conferences on aging and changes in the workplace, and at universities and churches. Over 130,000 people have subscribed to his weekly newsletter, his 48 Days Podcast consistently ranks in the top 3 under Careers on iTunes, and the 48Days.net business community is viewed as an example around the world for those seeking to find – or create – work they love.
---