"We Don't Do That Here"
Dan Miller

Dan is the author of the New York Times best-selling 48 Days To The Work You Love , No More Dreaded Mondays and Wisdom meets Passion. He has been a guest on CBS' 'The Early Show,' MSNBC's 'Hardball with Chris Mathews,' Moody MidDay Connection, and the Dave Ramsey Show. Dan has spoken at the White House Christian Fellowship, and is in high demand at national conferences on aging and changes in the workplace, and at universities and churches. Over 130,000 people have subscribed to his weekly newsletter, his 48 Days Podcast consistently ranks in the top 3 under Careers on iTunes, and the 48Days.net business community is viewed as an example around the world for those seeking to find – or create – work they love. Committed to personal priorities, Dan and his wife Joanne have celebrated their 45th anniversary and have 3 world-changing children and 12 amazing grandchildren.

2014

Aug 18

Comments
Recently I attended an art show and reception at our local library in which my wife Joanne was one of the featured artists. During the course of the afternoon I also wandered over into the library and naturally found myself in the business section. Not seeing any copies of my books there I then did a quick search on the library computer and found that the 5 copies of 48 Days to the Work You Love they have in circulation were all checked out with an 18-person waiting list for those as they are returned.
So I walked up to the desk and talked to the two nice ladies who were overseeing the library on this lovely Sunday afternoon. They confirmed that their five copies of 48 Days to the Work You Love are indeed always checked out and always have a long hold list.
I then suggested that I walk out to my car and get three additional copies that I would give them immediately. But after a brief raised eyebrow they quickly agreed that they had no policy for that and there was no way to integrate those books into their system. No "thank you" or "that would be great" or "we'll figure this out." The only solution they could come up with was that I might call the library director on Monday, although they thought she was on vacation for a couple of weeks. I went back to the art show and drank another round of Joanne's wonderful summer mint tea.
Don't you love it when you walk into a place of business and immediately see signs that say:
NO REFUNDS

NO EXCHANGES AFTER 30 DAYS
NO CREDIT CARDS
NO CHECKS
WATCH DOG ON DUTY
So if a customer in your restaurant finishes their meal, and then is embarrassed to realize your policy about no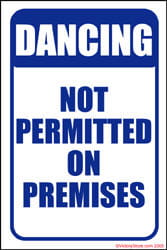 checks or credit cards - will you refuse their check because it's "against policy?"
Would you stay in the 20-mph speed limit in a school zone at 3:00 AM in the morning if your child's head was bleeding and you were on your way to the hospital - because it's against the law?
Would you accept a church leader's command to regularly beat your son because of the Proverbs 13:24 reference?" He that spareth his rod hateth his son: but he that loveth him chasteneth him betimes."
Would you obey your boss's command to serve the hamburger, even though you saw it being picked up from the floor after an accidental spill?
Do you send your check to the organization seen on TV rather than help your out-of-work niece with her rent this month because giving to her is not tax-deductible?
Do you politely send your resume to the company you want to work for rather than call or show up because they say "No phone calls please"?
*************************************
Here in my office I have a wooden plaque that says: "There are no rules here - we're trying to accomplish something." Thomas Edison
What are the "rules" and policies in your life that are keeping you from receiving new abundance and success?
---
---