Guilty Gift-Giving: How to Stop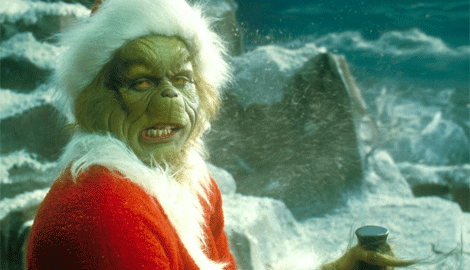 You're probably already miserable. Playing Santa is outrageously expensive. Barbie and GI Joe sold for $12 a pop ten years ago. Cheapie Xbox 360's go for $200 today. Ouch! But the kiddies have been watching commercials on the Disney channel. If you don't come through with the goods, you are a bad parent. Out come the credit cards and the grumpies.
Your family Christmas list meeting is tense and grueling. Worse than your wedding! Should we give to the aunts and uncles? Your boss expects something pricey. What about the persistent long-lost friend that faithfully mails you a fruit basket? Surely you have to reciprocate…
Our worst Christmas morning occurred when our kids were three and six. Brie and Bronnie threw mountains of wrapping paper aside, looked at their pile of loot and glared at us. "We didn't get a single thing we wanted!" they pouted.
Enough was enough. We would be paying for these unwanted presents well into March. Finally we decided to end Christmas "guilt giving." How did we do so?
First, we taught our girls how to give back at Christmastime. We caroled at a nearby nursing home on Christmas Eve. Brie and Bronnie painted "thank you" pictures for their teachers. They used allowance money to buy helium balloons and we brought them to the pediatric ward at Northwest Hospital. A healthy dose of gratitude changed their greedy "getting" perspective.
"Guilty gifting" not only affected our kids. We suffered from competitive present-passing. Many of our extended family members were wealthier than we, so Rog and I had to pull out the stops to match their fancy presents. We gulped hard and prayed that our Christmas offerings didn't appear paltry next to theirs. Our wise and sensitive parents suggested that everyone in the family give one gift only with a $25 price limit. Roger breathed a sigh of relief.
"The Nice List" included people on our staff, personal friends and extended (way-extended) family members. Because we were pastors, we felt obligated to treat every person on our church staff to Christmas treats. I dreaded making fudge for 150 people. I can hardly bake a cake. A "heart-felt card" policy was put into place and every employee relaxed.
"Gift Quality=Love" is the toughest. Perhaps you struggle with selecting something amazing for your spouse, parent or child. Talk about this honestly. Tell your dear ones how much you love them every day of the year. Take the opportunity at Christmastime to give something thoughtful, even handmade. I may be stating the obvious, but sometimes it's just a good idea to ask your loved ones what they want (within reason). Forget the surprises. I promise, they will love their present.
Give to your church or favorite ministry at Christmastime. One of the favorite gifts our kids enjoyed was adopting a child from World Vision. Safra is an eight-year-old Ethiopian orphan. My granddaughter Abby writes her every month. Safra's photo remains on the frig. Year-end giving is a big deal at any church. Some church budgets are completely turned around from red to black during December. Help the church you love continue ministering effectively in your community. Giving to God was God's idea.
I am sure you have more suggestions of how to de-stress your gift-giving. Why don't you write them in the comments below?
---