Check Our Our Booklets!
Dr. Ray Pritchard

Dr. Ray Pritchard is the president of Keep Believing Ministries, an Internet-based ministry serving Christians in 225 countries. He is the author of 29 books, including Stealth Attack, Fire and Rain, Credo, The ABCs of Christmas, The Healing Power of Forgiveness, An Anchor for the Soul and Why Did This Happen to Me? Ray and Marlene, his wife of 39 years, have three sons - Josh, Mark and Nick, two daughters-in-law- Leah and Vanessa, and four grandchildren - Knox, Eli, Penny and Violet. His hobbies include biking, surfing the Internet, and anything related to the Civil War.

2019

May 16

Comments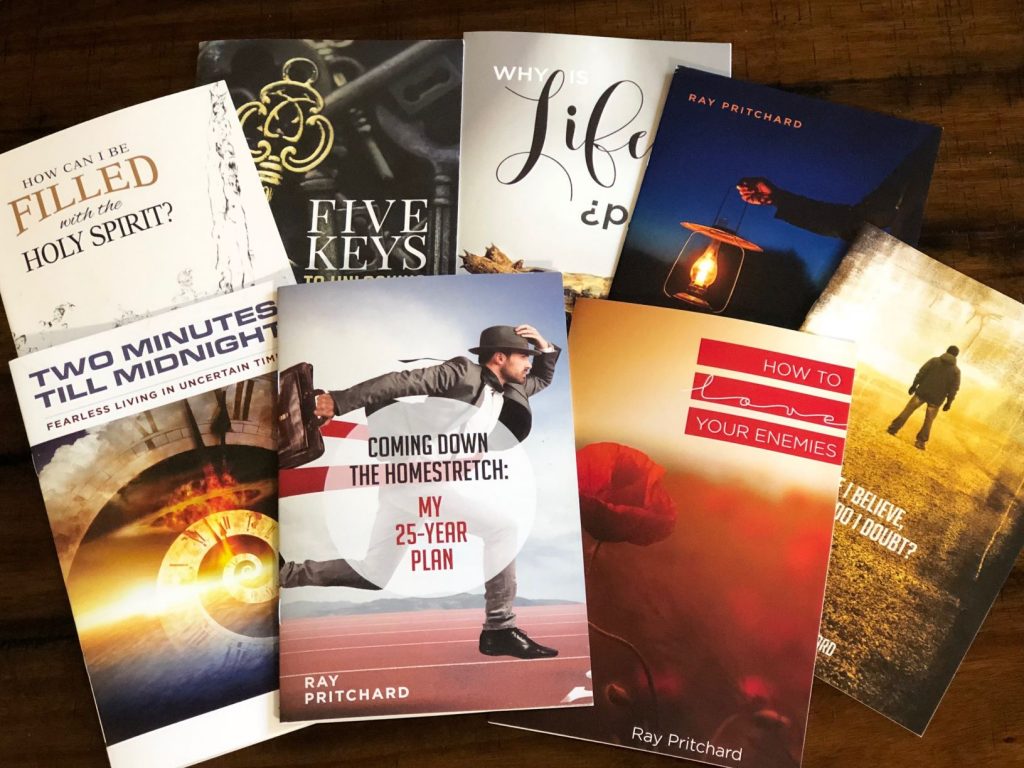 Did you know we offer 8 different printed booklets? Here's the list:
Coming Down the Homestretch
Why is Life So Hard?
If I Believe, Why Do I Doubt?
Praying for Your Prodigal
How Can I Be Filled with the Holy Spirit?
How to Love Your Enemies
Five Keys to Unlocking God's Will
Two Minutes Till Midnight
We make the booklets available for a suggested donation of $1 per copy with a minimum order of 10. Please note that we only ship within the United States.
You can also download a FREE PDF of any of our booklets. That includes two other booklets not offered in print:
When the Foundations are Destroyed
Faces Around the Cross
You can find all the info you need on our Booklet page.
I hope you'll check this out and order booklets for yourself and to share with others.
Thanks!
Click here sign up for the free email sermons.
---
---