Dancing in the Dungeon
Dr. Ray Pritchard

Dr. Ray Pritchard is the president of Keep Believing Ministries, an Internet-based ministry serving Christians in 225 countries. He is the author of 29 books, including Stealth Attack, Fire and Rain,…

More

2014

Mar 20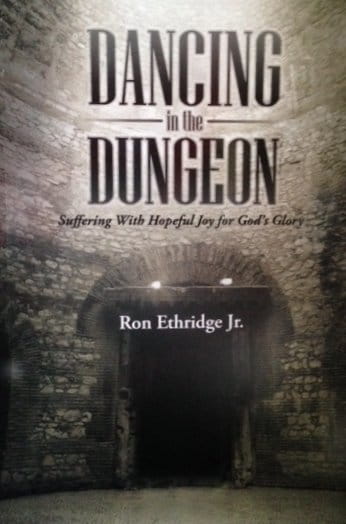 Suppose you're a pastor and not everyone loves you.
It does happen.
Not every pastorate ends well.
Churches have issues and so do pastors.
What does a pastor do when facing hard times in his ministry? Maybe the vote didn't go your way. Maybe your staff members don't want to follow your leadership. Maybe the elder board thinks it's time for you to "seek another place of service."
Again, these things happen.
We don't talk about them often, but they do happen.
My friend Ron Ethridge has written a penetrating new book about finding God when your ministry seems to be falling apart. I love his title, Dancing in the Dungeon, because it suggests a collision of images that don't belong together.
Who dances in a dungeon?
Sometimes that's all you can do.
If you truly believe that God is sovereign even in the worst moments of life, you can learn "hopeful joy" through the pain of rejection and misunderstanding.
Two chapters near the end of the book reveal that he knows whereof he speaks:
"When Sheep Attack Shepherds"
"When and How to Terminate a Minister"
Ron has been tested in the fires of difficulty and has come out of it with a calling to help hurting pastors and hurting churches. I am happy to recommend his ministry to you and also very happy to recommend Dancing in the Dungeon.
You can reach the author at ray@keepbelieving.com. Click here to sign up for the free email sermon.
---