New Booklet: "Coming Down the Homestretch"
Dr. Ray Pritchard

Dr. Ray Pritchard is the president of Keep Believing Ministries, an Internet-based ministry serving Christians in 225 countries. He is the author of 29 books, including Stealth Attack, Fire and Rain,…

More

2019

Mar 19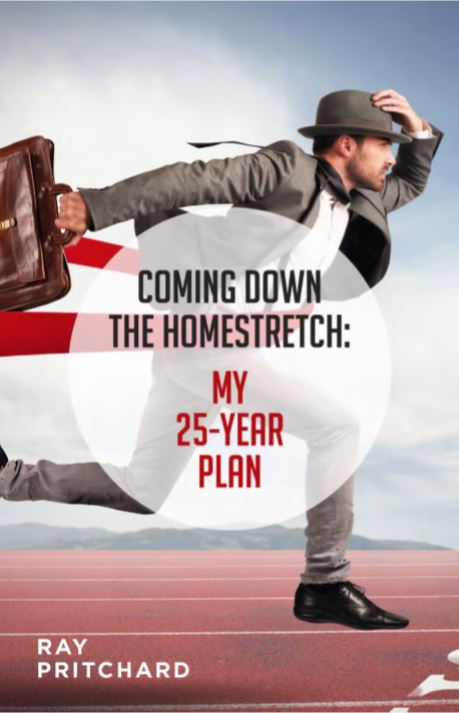 We have just released our latest booklet called "Coming Down the Homestretch: My 25-Year Plan." I wrote it after my bike accident in early January. When the Lord put me on my back, that gave me lots of time to think about my future.
I wrote this booklet because I wanted to answer the question: "What sort of person do I want to become in the next 25 years?"We all need to ponder the brevity of life: "Teach us to number our days, that we may gain a heart of wisdom" (Psalm 90:12). I hope this booklet encourages you to think about your future.
We're making the booklet available for a suggested donation of $1 per copy with a minimum order of 10. Please note that we only ship within the United States. Click on this link to place an order: https://bit.ly/2HuRcAr
You can download a FREE PDF version of "Coming Down the Homestretch" by clicking on this link: https://bit.ly/2FeARMC
Would you help us spread the message by ordering copies of this booklet to share with your friends?
PS: You can also help us in a big way by sharing this with your friends.
Thanks!
Ray Pritchard
---