"We Need a Bigger Miracle"
Dr. Ray Pritchard

Dr. Ray Pritchard is the president of Keep Believing Ministries, an Internet-based ministry serving Christians in 225 countries. He is the author of 29 books, including Stealth Attack, Fire and Rain, Credo, The ABCs of Christmas, The Healing Power of Forgiveness, An Anchor for the Soul and Why Did This Happen to Me? Ray and Marlene, his wife of 39 years, have three sons - Josh, Mark and Nick, two daughters-in-law- Leah and Vanessa, and four grandchildren - Knox, Eli, Penny and Violet. His hobbies include biking, surfing the Internet, and anything related to the Civil War.

2011

Oct 15

Comments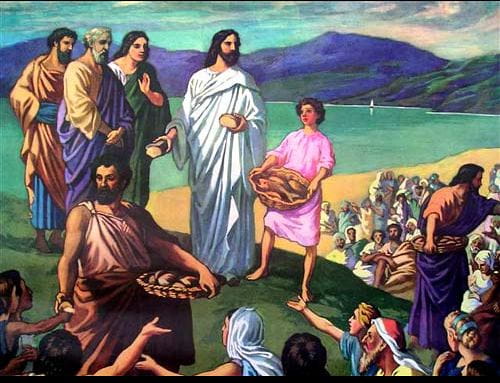 Source: Google Images
"We need a bigger miracle."
That's what a friend said regarding a bad situation that had suddenly turned worse.
It's tough enough when you need a miracle in the first place, but what do you do when you need a bigger miracle?
Ask for one.
By definition a miracle is something you can't do yourself. You were already asking God for divine intervention. Why stop now?
Besides, who's to say what is "bigger" to God? What staggers us is child's play to him.
If you can feed 5000, you can feed 7000.
If you can rout the Midianites, you can handle the Philistines.
So don't despair.
The God who can give a miracle can give a "bigger" one too.
You can reach the author at ray@keepbelieving.com. Click here to sign up for the free weekly email sermon.
---
---