Cultivating Joy Through Contentment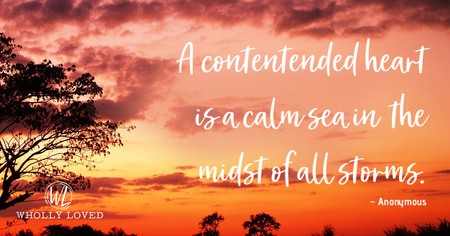 Eight years ago, a period of unemployment triggered all my anxieties and, initially, tugged me into depression. As my husband saturated online career sites with his resume, and we scrambled to sell our house before landing in debt, I prayed fervently for aid. I didn't care where we lived or where he worked so long as we were okay financially. A few months later, when a job came through, and we headed to a 500 square foot, rent-by-the-month apartment in Texas, I praised God for His provisions.
The move was tough. We packed everything we owned, minus what we'd crammed into our mini-van, into storage. Our daughter's bedroom was the tiny living room, her bed the couch. And yet, we were happy, content. Why? Because God had come through. More importantly, having so much of our "fluff" stripped away reminded us of what was truly important. We had each other, and we had our Heavenly Father standing beside us.
Two years and another move later, I sat in the basement of our house, three times bigger, miserable. Because I wanted more. Discontentment had settled in, and it stole my joy.
In Philippians 4:12 Paul said, "I know what it is to be in need, and I know what it is to have plenty. I have learned the secret of being content in any and every situation, whether well fed or hungry, whether living in plenty or in want" (NIV).
Contentment doesn't come naturally. But it can, must, be learned and practiced.
The secret lies in our focus. When we obsess on ourselves, our situation and problems, we only become more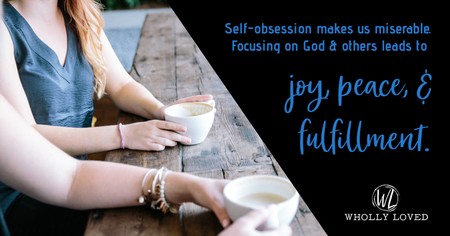 miserable. But when we focus on others and on God, seeking to turn each day into a fragrant offering to Him, we find joy, peace, and fulfillment.
Ecclesiastes 6:9 reminds us to enjoy life, to focus on what we have, not what we don't.
9 Enjoy what you have rather than desiring what you don't have. Just dreaming about nice things is meaningless—like chasing the wind.
Don't spend your days chasing after the wind. Instead, spend them chasing after a righteous God.
Paul experienced some horrendous trials. He was beaten, slandered, abandoned by friends, imprisoned, and yet, he found joy and contentment, because he focused not on his problems but instead on his mission. He had an eternal perspective and understood life here was but a blip. He also understood God was sovereign.
God's in control, even when life feels crazy. He's working out His plan even when we hit a roadblock. And it's a good plan, a loving plan, one that will result in hope.
Each day the choice is ours. We can make ourselves miserable or we can grab hold of the abundant life God promised by focusing on our blessings, His nature, and the work He wants to do through us. The former leads to misery, the latter to joy.
When I get bogged down with discontentment, I've found relief by serving others, in getting over myself and joining in God's eternal plan. What about you? We all struggle with discontentment on occasion, with disappointments and regret. When you're going through a dark time, what's helped you find and hold tight to joy? Share your thoughts in the comments below, because we can all learn from and encourage each other.
If you enjoyed today's post, visit me on my personal blog at JenniferSaltteryLivesOutLoud.com for more inspirational messages designed to encourage you in your faith and draw you closer to Jesus.
Make sure to sign up for my free quarterly emailing. As a thank you gift, subscribers receive a free, 36-lesson Bible study based on 1 Timothy (download link sent separately, in a welcome email). They also receive great content (short stories, devotionals, recipes, and more) sent directly to their inbox each quarter. You can sign up HERE. (You can check out this month's mailing HERE.)
If you love fiction, check out my latest novel, Restoring Her Faith, HERE, and you can preorder my next one, releasing in September, HERE.
For those wanting to learn how to more fully embrace their Christ-centered identity and rest in His grace, grab a free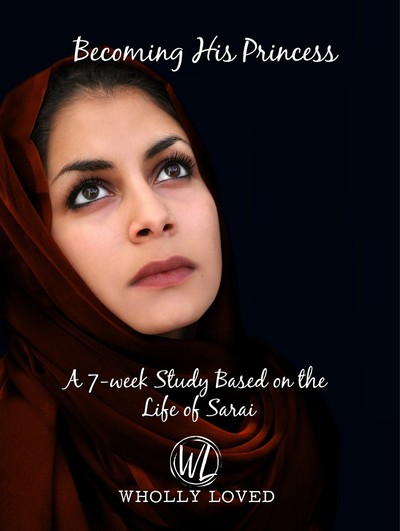 copy of Wholly Loved's Bible study, Becoming His Princess. You can do so HERE.
And join Wholly Loved's interactive Facebook group, which is a safe place for women to share their struggles, questions, and celebrations, HERE.
---