My schedule had ballooned, leaving me fighting for air. Though I managed to juggle all the demands and responsibilities bombarding me each day, I made numerous errors. I epitomized the phrase, "Jack of all trades but master of none."
Or perhaps that'd be better phrased as "Doer of all but proficient in few."
My joy, peace, and relationship with Christ was suffering. In my constant rush to tackle one task after the other, my prayer time had shifted from treasured and protected soul care to something I squeezed into my already rushed day, out of guilt and obligation rather than a desire to genuinely connect with my Savior.
Though I claimed God's sovereignty over my present and future, my schedule and mistakes—my choices, my will—became my God.
If I did X, Y would happen. If I failed to do C, D would never occur. And if I stepped down from a certain role that, potentially, led to promotion, my life's dreams would be irrevocably derailed.
In other words, when I evaluated the root of my busyness, it came down to this: Fear of missing out. Fear that if I said no to a particular opportunity, I was potentially robbing myself of something good that could lead to something even better.
My fight for control and fear of missing out, of in some way hindering God's very good plans for me, revealed deep-seated, faulty views of God.[bctt tweet="My fight for control and fear of missing out, of in some way hindering God's very good plans for me, revealed deep-seated, faulty views of God." username="@Jenslattery"]
Either I believed He was sovereign or I didn't. And if I did, then I didn't need to stress over the small stuff or my ever-changing circumstances. Instead, I'd rest in the One who walks beside me, stands behind me, goes before me, and holds me secure.
Either I believed He was supreme and worthy of all my praise, or I didn't. If I did, then I'd recognize that everything I engage in or pursue on earth is but a shadow of what God has prepared for me. I'd remember how insufficient temporary pleasures were in filling my deepest needs and heart's desire.
My schedule revealed my priorities—my true gods. But perhaps most convicting, my stress and fears revealed what I truly believed about God, His heart, and ability to care for me.
That realization empowered me to make changes. I analyzed my thought processes and the things that caused anxiety in light of truth, and I asked God to center me in reality.
Here's reality—God is in control. 1 Chronicles 29:11-12 says , speaking of God, "Yours, O Lord, is the greatness and the power and the glory and the victory and the majesty, for all that is in the heavens and in the earth is yours. Yours is the kingdom, O Lord, and You are exalted as head above all. Both riches and honor come from You, and You rule over all. In Your hand are power and might, and in Your hand it is to make great and to give strength to all" (ESV).
Because God is bigger than any obstacle or setback I might face, and no matter how things might appear today, in the end, He wins.
Let's talk about this! Do you struggle with a fear of missing or disrupting God's plans for you? How might focusing on obedience help you find peace in the uncertainties and abundance of opportunities assaulting you each day?
For those participating in Wholly Loved's Becoming His Princess Bible study, if you're on week four, which deals with overcoming fear, you can listen to the audio segment HERE. If you haven't grabbed your free copy yet but would like to, you can do so HERE. You can watch the videos for sessions one and two HERE.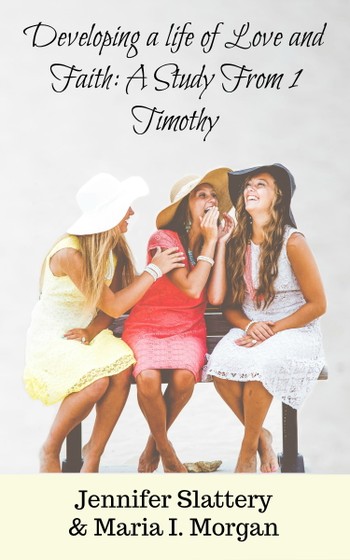 Before you go, make sure to sign up for my free quarterly newsletter to receive short stories, recipes, devotions, and more! You can subscribe HERE. As a thank you, subscribers receive a free, 36-lesson study based on 1 Timothy (ebook, with a link to download sent in a separate email). AND, make sure to grab your free copy of my ministry's study, Becoming His Princess! You can do so HERE, and you can watch the first large group video HERE. You can download the audio for free HERE.
---