Grabbing Hold of Peace During Financial Uncertainty - Guest Post by Kristen Terrette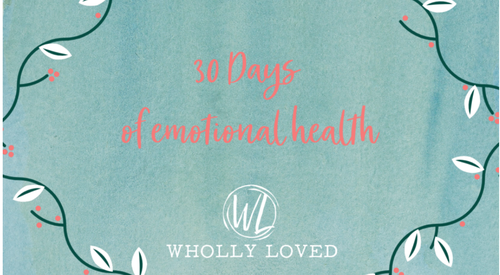 Guest post by Kristen Terrette, taken from Wholly Loved's 30 Days of Emotional Health Bible Reading plan
During the financial crisis in the late 2000s, my husband and I couldn't keep up with the house payments on our upside-down mortgage and we barely had money for groceries. After much prayer, we felt God asking us to let go of the material thing we were clinging to so that our hands were free to grip tightly to Him.
We had to be brave and hold on while He navigated the trial.
It wasn't easy. There were times I was sad, angry, and afraid. I would like to say I was a symbol of grace at the closing table when we short sold our house, but my small smile only masked the bitterness I felt.
Deep down, I knew if we kept putting one foot in front of the other, believing God's promise to never leave us (Joshua 1:5), being obedient to His Word in scripture, and repenting of any sin we'd committed, He'd carry us through the murky waters to the high and dry ground ahead.
Years later, I can say with assurance, He didn't forsake us. He kept His promise. We're out of financial ruin, and many new and wonderful things were set into motion by our forced move into a new house in a new city, including me going into full time ministry.
If you're enduring a scary period, take heart and push on. God is with you. He wants you to be courageous and grasp onto Him and His Word, listening and obeying, until He carries you through it. He will be right there when you celebrate victory.
I'm not sure about you, but with the craziness of a new school year and another year of change from every direction, I feel the need to focus on my emotional health. Can you relate? Let our Emotional Health Reading Plan help! You can find it on the YouVersion Bible App! Click HERE to began!
Get to Know Kristen!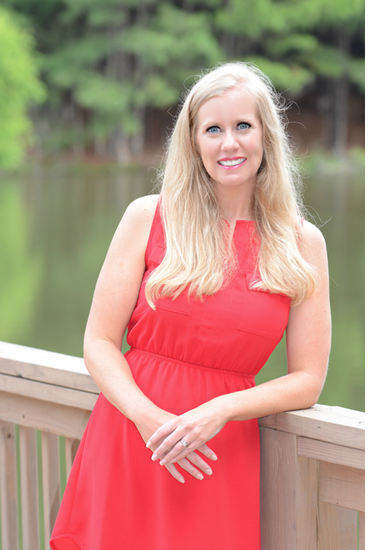 Kristen's passionate about storytelling and helping people take their next steps in their relationship with Jesus. She lives forty-five minutes outside of Atlanta, GA. She served as a Children's Ministry Director for many years, and with the support of her husband and two children, she now stays home writing fiction and non-fiction. She also serves on the women's leadership team at her local church and writes for Crosswalk and Wholly Loved Ministries. You can check out her articles and novels at www.kristenterrette.com.
Check Out Her Latest Release!
Senior year. The homestretch. Honor student, Grace Warner, had it easy. Popularity, friends, attention from her crush, even a soccer scholarship offer—if only she can figure out her senior project to graduate on time. Getting approval to write about someone's life-changing event, Grace recruits her sassy grandma as her mentor who can't wait to tell the crazy story from her childhood.
Events in the early sixties are words in history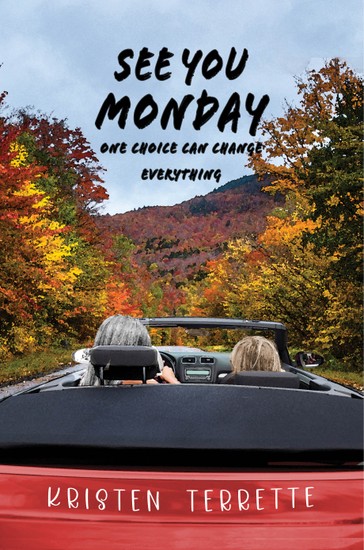 books to Grace, but her grandma lived them. She witnessed the civil rights movement in full swing, desegregation becoming a reality in her southern town, Martin Luther King, Jr. moving the country with his iconic speech, and the country coming to a halt when President Kennedy was assassinated.
Grace loves finding out her family history but didn't know the project would have her noticing hardships and prejudices at her school she hadn't before. When the homecoming court is announced and new kid, Jacob Horton, is nominated as a colossal prank, it brings Grace to a choice, much like her grandmother years before her. God is about to use her in a miracle if she chooses correctly. If she fails, a life could be lost.
Grab your copy HERE.
Jennifer Slattery is a writer and speaker who hosts the Faith Over Fear podcast. She's addressed women's groups, Bible studies, and writers across the nation. She's the author of Building a Family and numerous other titles and maintains a devotional blog at JenniferSlatteryLivesOutLoud.com.
As the founder of Wholly Loved Ministries, she's passionate about helping women experience Christ's freedom in all areas of their lives. Visit her online to learn more about her speaking or to book her for your next women's event and sign up for her free quarterly newsletter HERE and make sure to connect with her on Facebook and Instagram.
---