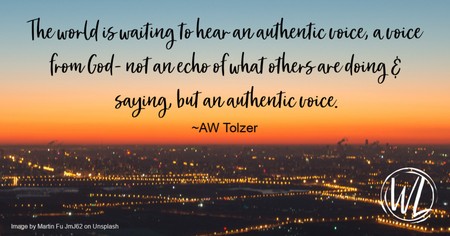 What do you do when faced with a tough decision? How do you handle uncertainties and doubts?
Have you ever forged ahead in an area only to find you landed smack dab in a mess?
The Israelites were a chosen people, rescued from slavery, from the land of Egypt, by God's mighty hand. Imagine watching the Nile River turn to blood before you. Imagine, with a powerful army behind you, seeing the Red Sea part, allowing you to cross it on dry land, only to see it come crashing back over your enemies.
Again and again, God showed Himself strong and mighty on the Israelites behalf, giving them what they needed at every moment. He sheltered them from the sun's hot rays by day, and lit their way with a pillar of fire by night.
This God, their God, walked with them, beside them, guiding them every step along the way.
Oh, the trust! The security! The faith the miraculous acts of God must have created.
But then time passed, they forgot all God had done, and they began to forge ahead–only to land smack dab in a mess. Psalm 106 verse 13 says, "Yet how quickly they forgot what He had done! They wouldn't wait for His counsel!" (NLT).
How, oh how could they have been so foolish? They had access to the living God, the God who had proven His faithfulness again and again, and they squandered this most precious blessing.
But before I grow too smug, I'm reminded of all the times when I've done the same. The Bible tells me again and again that God will guide me. That He'll speak to me, and as His child, I will hear His voice. But then life sideswipes me and I become fearful, or I get busy
and feel I must make a decision regarding something right now!
In those moments, which occur much more frequently than I care to admit, Psalm 106:13 could've been written about me.
Why is this? Often, I'm impatient, and in my impatience, negative thinking runs amuck, planting then feeding doubts. What if God doesn't give me an answer in time? What if He doesn't answer me at all? Surely if He intended to, He would've done so by now.
Other times, I simply go through life on autopilot, relying on my wisdom and living in my strength–not a wise move.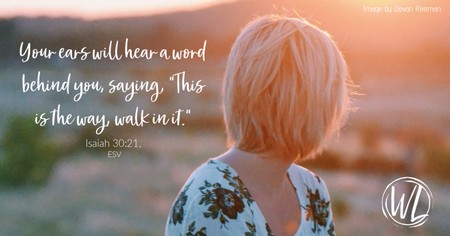 The answer? Slow down. Trust. Listen. And wait, knowing God will guide me toward His best, in His perfect timing. The Bible promises this. In Isaiah 30:21 we're told, "Your own ears will hear Him. Right behind you a voice will say, 'This is the way you should go,' whether to the right or to the left'" (NLT). In John chapter 10, Jesus tells us His sheep, which are those who have a relationship with Him, willrecognize His voice.
I think more often than not, the question is not, Is God speaking? but rather, are we listening. Have we, through time, prayer, and practice, cultivated a listening ear? And do we truly want to hear what God is saying, or have we shut Him out through our lack of surrender?
Other times, I believe God is asking us to wait, and as we wait, to trust–that He will guide us toward His very best, in His way and His timing.
Most times, I believe God has already made His way clear. You may have heard it said that the Bible is man's roadmap for life; oh, how true that statement is. Throughout
its pages, Scripture provides clear and timeless guidelines on everything from how to have a successful marriage to how to manage one's finances. That, my friend, is God speaking to you. So slow down, open your Bible and your heart, and listen.
Your turn. What are some ways you've learned to hear from God? What are some things you believe hinder our ability to hear from Him? Can you share a time when you felt as if God wasn't listening or responding only to find He revealed His will at the perfect time? Share your thoughts and stories with us because we can all learn from and encourage one another!
Make sure to sign up for my free quarterly emailing. As a thank you gift, subscribers receive a free, 36-lesson Bible study based on 1 Timothy (download link sent separately, in a welcome email). They also receive great content (short stories, devotionals, recipes, and more) sent directly to their inbox each quarter. You can sign up HERE. (You can check out this month's mailing HERE.)
If you love fiction, check out my latest novel, Restoring Her Faith, HERE, and you can preorder my next one, releasing in September, HERE.
And make sure to check out Wholly Loved Ministries' latest release, Drawing Near, a 90-Day Devotional designed to help you deepen your faith and draw your relationship with Christ.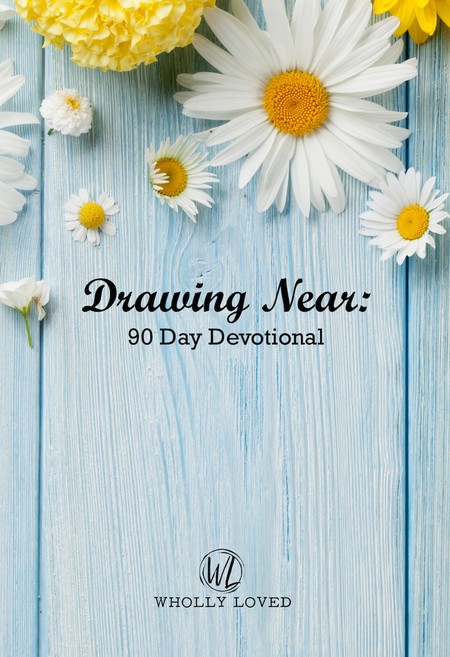 Each day, God beckons us to Himself, calling us to rest in His love and grace. As we do, He heals our hurts, overpowers our fears with love, and restores us to the women He created us to be. This 90-day devotional, written by women who are learning themselves to live anchored in God's grace, will help you deepen your faith and grow your relationship with Christ. You can grab your copy HERE.
---