Prioritizing Peace This Thanksgiving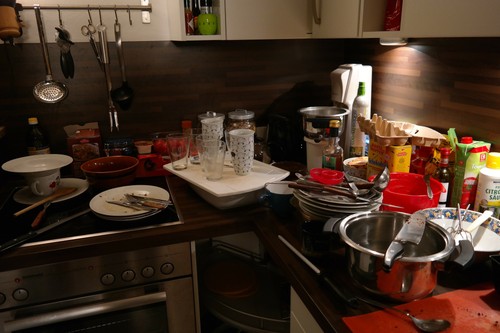 It's two days before Thanksgiving, we're hosting, my house is a mess, and I don't care.
I don't mean that in a flippant way, nor does that sentiment come from a case of the ba-hum-bugs. To the contrary. I'm excited for Thursday when I'll get to spend time with those I love. But my value and identity isn't tied to how well my floors shine or how organized my pantry is. Nor does my ability to baste a turkey determine my worth.
I suspect many of you would say the same, but ... do your actions and stress level this week, and Thursday especially, support that? Pause for a minute to unpack everything on your to-do list and all the emotions attached. What might happen if you don't get the laundry done before family arrives? What if your mashed potatoes are lumpy?
I anticipate some of you responding with, "I wouldn't care, if not for my mother-in-law" or sister-in-law, or that critical person in your life who causes you to question everything you know to be true about yourself.
To that I'd reply, who gave them that power over you? What did they do to warrant such influence?
Is their opionon really worth your peace and joy?
This time of year, we women often hear messages on Mary and Martha, the sisters who encountered Jesus in Luke chapter 10. As far as I can tell, this was their first personal interaction with Him. Perhaps they'd heard His message of love and peace, known as the Sermon on the Mount. Maybe they'd watched Him heal the lame and sick, or perhaps they simply saw something in Him that drew them closer. That made them want to invite Him in.
So they did. These two single women from ancient Palestine opened their home to the Savior of the world and His disciples. Meal preparations followed, at least, for Martha. But while she ran around stressed and anxious, stirring broth, baking fig cakes, and seeing that all her guests were well-cared for, her sister sat at Jesus' feet. Mary stepped away from her expected responsibilities, her duties in the moment, to grab hold of something eternal.
And this is normally where messages and blog posts camp out, urging us all to be less like Martha and more like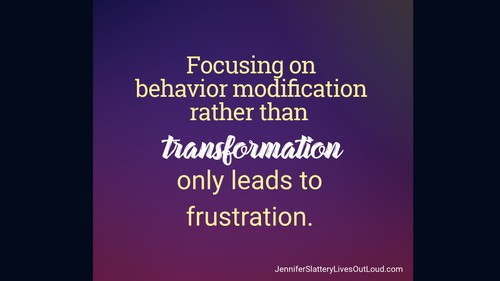 Mary. Which is great, but how? It seems to me our solutions remain surface level. They focus on behavior modification rather than transformation--and therefore leave us more frustrated and discouraged than before. And ultimately, we walk away feeling like failures.
To find the freedom that will actually allow us to rest in the moment, to step away from societal expectations and the tasks we feel pressing in on us, we'll need to go a bit deeper. We'll need to ask ourselves why. What's the root cause of our behavior and thus our stress?
Most often, I believe we'll find our angst comes from a misplaced identity. This was likely the issue with Martha. First, she lived during a time when women were valued for what they they did and the children they bore rather than who they were. In ancient Palestine, women were the hostesses and mothers. Their role was to take care of everyone else and to do so well. Therefore, when a group of men came to dinner, the women of the house got busy. They served, they cleaned, they cooked.
Their identity was tied to their roles, and Martha fulfilled that role well. She was the hostess who had it all together; the cook who served the best stew.
But Mary chose to step away from that. (You can read the full story here.) Knowing what everyone else expected of her, and probably seeing a few eyebrows raise as she left the kitchen to join the circle of men, as if she had every right to learn from the respected Rabbi as well. She also willingly endured her sister's huffing and eyerolls and finally, flat-out rebuke, and a public one at that.
Yet still Mary sat. Because God was forming within her a new identity--one that came from her relationship with Christ rather than the opinion of others. Her decision to remain at Jesus' feet couldn't have been easy. I imagine her stomach churned when her sister called her out in front of all their guests. She probably worried what others thought of her. But somehow she squelched all that to focus on the One who gave her life rather than all those things, like people-pleasing, that stole life from her.
A few years ago, I chose to do the same. I decided I didn't want a stressful holiday season. I didn't want that for myself or my family. Taking control of my Thanksgiving and Christmas, I began to simplify. I cut out unecessary time stealers and kept those traditions that drew my family and I closer together. And I've learned to release all expectations except connecting with those I love. Because a burned turkey or messy house won't sabotage our holidays, but an anxious, stressed out hostess may.
What about you? What are some ways you've scaled back or shifted priorities this Thanksgiving season? What can you do to decrease your stress and increase your peace? Will you? For your and your family's sake?
Happy Thanksgiving! May this Thursday be everything your family needs it to be!
Before you go, make sure to sign up for my free quarterly newsletter to receive short stories, recipes, devotions, and more!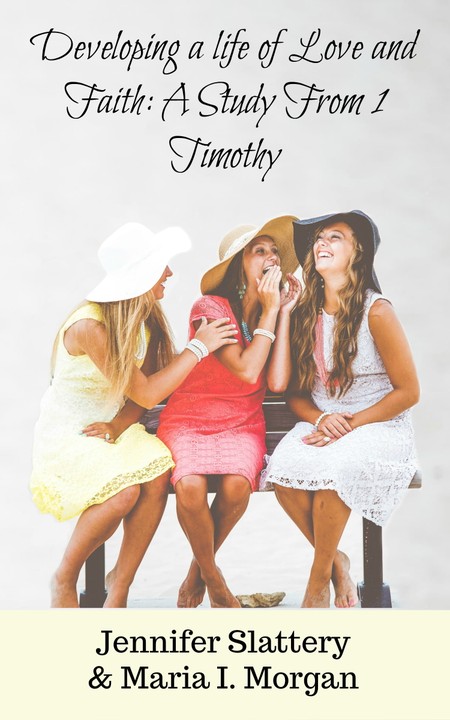 You can subscribe HERE. As a thank you, subscribers receive a free, 36-lesson study based on 1 Timothy (ebook, with a link to download sent in a separate email). And watch out for Wholly Loved Ministries' upcoming Bible study on the life of Sarah (from Genesis)! You can find out more HERE. Visit Wholly Loved Ministries online HERE.
---