Do you feel as if summer is moving much too fast? Did those lazy days you planned, when June first rolled around, get swallowed up in business an hustle? Do you wish you could simply hit pause, turn on some praise music, maybe grab a great book or go for a slow, leisurely stroll?
I do, too! To counter this, I have to add in times to intentionally slow things down, to quiet my hustle as I learn to rest. Sometimes this can be hard. I worry about dropped balls or missed opportunities, but then I remember God's sovereignty and His promise to perfect that which concerns me.
Today, I'm intentionally remembering and resting in grace. What does that look like for you?
For me, it means releasing our mistakes and regrets. It means allowing each new day to be precisely that–new. A new opportunity to laugh, to love, to connect with God and others, and to lean deeper into, you guessed it, grace. It means trading my striving for surrender, my guilt for all we have or haven't done for celebration for all God's doing, at this moment, in me. It means celebrating His grace revealed in others, too, and entrusting my loved ones into His hands.
It's focusing on how God is leading me today, knowing tomorrow will come, in His timing. It's embracing all today has to offer, knowing He's always right beside me, will never leave, and will never fail.
Here are a few of my favorite verses. Choose one to prayerfully consider this week as you rest deeper in God's love and grace as well.
But because of His great love for us, God, who is rich in mercy, made us alive with Christ even when we were dead in transgressions—it is by grace you have been saved.
He has saved us and called us to a holy life—not because of anything we have done but because of His own purpose and grace. This grace was given us in Christ Jesus before the beginning of time.
For sin shall no longer be your master, because you are not under the law, but under grace.
But the gift is not like the trespass. For if the many died by the trespass of the one man, how much more did God's grace and the gift that came by the grace of the one man, Jesus Christ, overflow to the many!
For it is by grace you have been saved, through faith—and this is not from yourselves, it is the gift of God—not by works, so that no one can boast.
If you haven't yet, make sure to check out Wholly Loved's Bible reading plan, available on the YouVersion app, 30 Days of Emotional Health. You can find it HERE.
And, fun news! Today is release day!
My next novel, Hometown Healing, released today! You can grab a copy HERE or at your local Walmart or Barnes and Noble store.
Here's more about the story: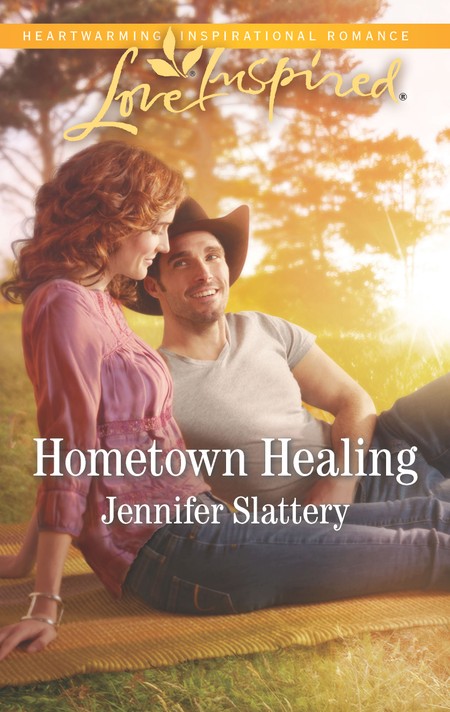 She's home again, but not for long…Unless this cowboy recaptures her heart

Returning home with a baby in tow, Paige Cordell's determined her stay is only temporary. But to earn enough money to leave, she needs a job—and her only option is working at her first love's dinner theater. With attraction once again unfurling between her and Jed Gilbertson, can the man who once broke her heart convince her to stay for good?
Make sure to sign up for my free quarterly emailing. As a thank you gift, subscribers receive a free, 36-lesson Bible study based on 1 Timothy (download link sent separately, in a welcome email). They also receive great content (short stories, devotionals, recipes, and more) sent directly to their inbox each quarter. You can sign up HERE. (You can check out last month's mailing HERE.)
---