When God Began Transforming My Marriage--Beginning with Me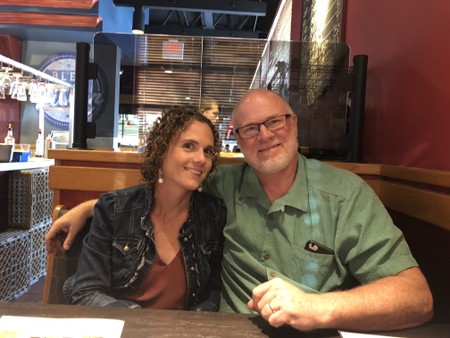 No marriage is beyond hope. So if you're struggling, hold tight, turn your ears to Christ, and follow His guidance wholeheartedly. From a woman who's experienced miraculous marriage transformation, I promise, every step of obedience will be worth it!
Sometimes love is best displayed in hand soap and red Kool-aid, Like twenty bottles and three gallons worth, respectively. Our daughter finds my husband and I hilarious and has been known to post videos of our pantry to her Instagram story and share jokes with her friends.
"When my mom wants something," she says, "my dad doesn't just buy that thing. Oh, no! He buys a case of them. One in every variety."
She's not wrong, although … it hasn't always been this way. In fact, there was a day where our marriage was characterized by fighting, competing, comparing, and withholding. The very thought of showing sacrificial love to one another seemed absurd, dangerous even! Fueled by distrust, false perceptions, past hurts, and manipulation, instead of giving, we strived to get. Instead of sharing, we took. And instead of building a marriage able to withstand a lifetime of moves, changes, and challenges, we tore ours apart one harsh comment, argument, and misunderstanding at a time.
Until the distance between us felt so wide, so cold and immovable, we began planning for the end—the D word.
I'm not sure anything is quite as lonely, feels quite as empty, as living with a stranger who was once your best friend.
One afternoon, with heavy heart, I set to mopping our kitchen floor, maintaining the semblance of a home while ours felt anything but. I prayed while I cleaned, and though I don't remember my words, I'm certain they centered on all the ways I wanted God to change my husband. Then everything would work great and our marriage would thrive!
But something a preacher said on the radio in that moment stopped my poor-me rant. I've long since forgotten his precise words, except for this—His statement that he'd willingly die for his wife.
My typical response from that time would've been, "I wish I had a husband like that!" But on that day, the Holy Spirit must've grabbed hold of my heart, because all I could think about was how badly I wanted to be the kind of woman my husband would be willing to die for. And I knew, as clearly as if God had shined a light on every one of my past behaviors, that I was not living anywhere near like that type of wife.
And I prayerfully determined to change, embarking on a Christ-led process that was far from quit or easy (while God brought my husband on a similar journey), but one that has paid off in years worth of laughter, celebrations, and vacations. Years of enjoying a love, an intimacy, so beyond anything I'd hoped for on that quiet afternoon, almost twenty-three years ago now, that we first said I do.
How's your marriage? If you and your spouse are doing well, praise God! If you're not as close as you'd like to be, know there's always hope! God is a God of healing and restoration! When relational conflict, distrust, or distance arises, it's easy to focus on our spouse's behavior. If only they'd ... Or, if only they wouldn't ... But we have no control over their behavior. We do, however, have full control over ours. Ask God to show you how you can begin to repair your marriage and for the courage and strength to follow His leading. 
If you enjoyed today's post, I encourage you to sign up for my free quarterly newsletter to receive great content (a short story, devotional, recipe, and more!) sent directly to your inbox. You can do that HERE. When you subscribe, you should receive a welcome email with links to a free Bible study download. Please contact me through my personal website HERE if you don't receive that.
Want Jennifer to come speak at your next women's event? Find out more HERE and contact her HERE. Find out more about Wholly Loved Ministry events HERE. 
You might also enjoy her blog post on spiritual vision. You can read it HERE. 
---