When Our Friends Hurt--What They Need From Us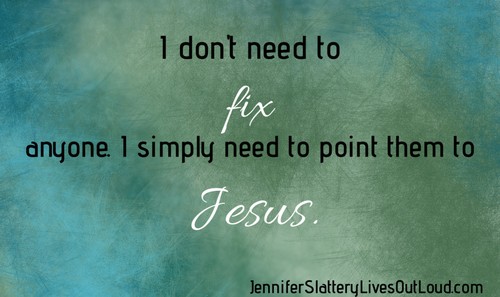 Sometimes I worry I'm not strong enough to stand with others through their pain. When someone begins to share their hurt with me, though I may listen for a while, I'm soon tempted to trade listening for attempts at fixing:
Have you tried this?
If only you …
Are you sure you aren't/haven't/shouldn't …
In this, unfortunately, I can relate to Job's friends, revealed in the Bible book bearing his name. They loved him, deeply. So much so, that when they heard of all Job had suffered—which was a lot!—they got together and traveled, presumably from some distance, to comfort him (Job 2:11).
Their initial goal wasn't to "instruct" or chastise him but instead to grieve with him. And upon first seeing their beloved friend, they came undone, wailing loudly and tearing their clothes. That's an intense emotional response, the kind that can only come from deep affection.
Then they sat with Job in silence, on the ground, for seven days. 168 hours.
When I struggle to keep my mouth shut for ten minutes; I'm always searching for something to say, something to do, that might alleviate my friend's pain.
When, most times, my silence, my presence, provides the most comfort.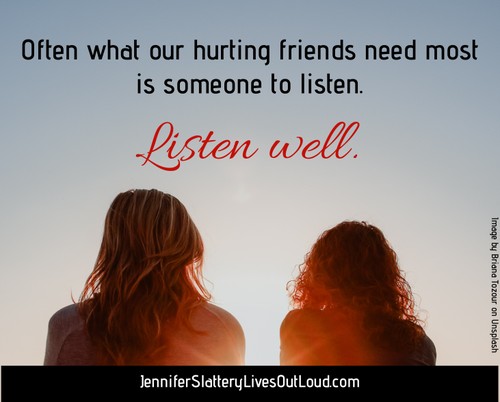 Had Job's friends held back their advice, perhaps even left Job alone in his misery, so many hurtful words would've been left unsaid. So much pain and damage left undone.
Yet, they didn't. Perhaps they were motivated by pride, discomfort with deep sorrow, or maybe even misguided love—the kind that wants so badly for another to find healing, wholeness—relief! Maybe their inner angst over their friend's pain overrode God's gently guiding spirit.
When we read the full account, we see the mess that followed. Not only did they fail to sympathize, but they soon united in attack. They accused Job of being prideful, wicked, and self-deceptive.
I wish I knew why. I wish I understand what happened, in their hearts and minds, between week one, when they sat with Job in the dirt, to all the chapters following when their accusations flew.
Because then maybe I could prevent becoming like them. And yet, I don't need to understand them to understand myself. Evaluating my behaviors—the times when my responses to other's pain has caused more harm than healing—I can usually narrow my "why" to a single motive—my fix-it mentality. Bound up in this are a host of other instigators—my pride at thinking I have more insight than I do. Discomfort with pain, mine or someone else's. And most consequential, my failure to pull away and pray for guidance, to lean hard on Jesus during times of uncertainty.
I'm learning, if I want to love others well, if I want to truly console the hurting and bereaved, I'll need to learn to become comfortable with the uncomfortable and questions without answers. To lean hard on Jesus and let Him be my filter. To trust, no matter how things might look, He's always at work. Always faithful. Always loving, and healing will come, in His time and His way.
 I don't need to "fix" anyone. I simply need to point them to Jesus. He's big enough, strong enough, and loving enough to carry their deepest hurts.
Let's talk about this! What are some of the ways you can show tangible love and care to your hurting friends and loved ones? What are some of the most impactful ways others have done the same for you? Share your thoughts with us in the comments below, because we can all learn from and encourage each other. 
Before you go, make sure to sign up for my free quarterly newsletter to receive short stories, recipes, devotions, and more! You can subscribe HERE. As a thank you, subscribers receive a free, 36-lesson study based on 1 Timothy (ebook, with a link to download sent in a separate email).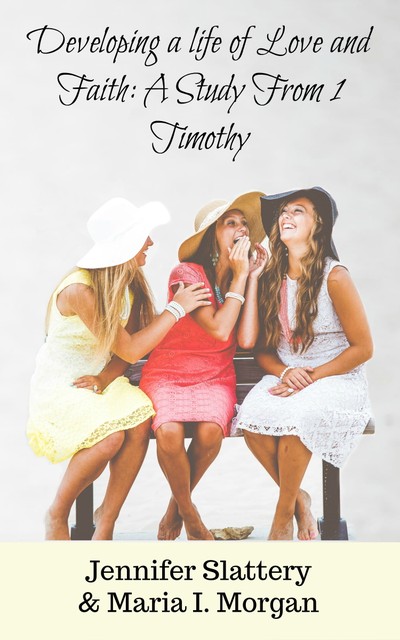 ---