When Small Acts of Obedience Lead to Great Impact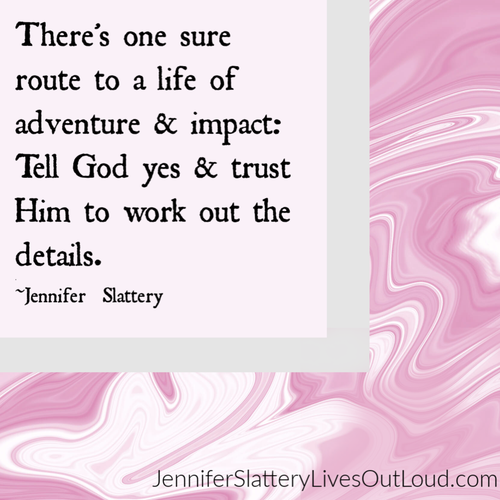 What began as a major inconvenience turned into a beautiful blessing adding purpose to my monotonous days and revealing God's tender heart.
We were living in Southern California at the time. My husband worked long hours, traveled a lot, and I often felt lonely, insignificant, and unseen. As a stay-at-home mom, I wanted something exciting, something "important" to do.
I was not looking for more ways to "mother", but that was precisely what happened. One afternoon, an acquaintance called needing an after school ride for her daughter. Thinking this was a one-time occurrence, I agreed, only to receive another call, then another.
I grew frustrated and felt taken advantage of. Soon, I attached all sorts of assumptions to her requests,I thought, "Obviously this woman devalues my time and thinks I spend my days watching television. She should at least pay my gas!"
I never considered that God might have a glorious and eternal plan in it all
A few months later,my perspective changed when the teen began asking questions about God. Then I was able to look back, to filter every boring or frustrating or humbling car ride through the knowledge and discernment that can only come from Christ. I realized He was trying to use me for His important work while doing a seemingly ordinary task.
During our interactions, I learned the girl's home life was hard, emotionally cold, and painful, her heart broken and her thinking deceived. She desperately craved answers—truth that would heal her soul and bring security to her chaos.
When the teen' mom first called, I had no idea all her daughter had endured or hoped to find. But God knew, and He placed me in a position to be used by Him. To speak life and hope to someone whose world felt dark and hopeless.
Our obedience–in the big and the small, the exciting and mundane–leads to eternal impact.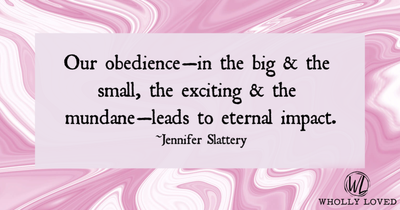 Because that's how God operates. Scripture reveals this again and again.
The apostle Paul, a Pharisee turned Christ-follower, is one of my favorite examples. He began his missionary journey with one desire: to share the hope that had changed his life. He didn't really care where he went, nor was he consumed with how others responded. He simply obeyed—immediately and without question.
We see this in Acts 16:6-10, which states "Paul and his companions traveled throughout the region of Phyrgia and Galatia, having been kept by the Holy Spirit from preaching the word in the province of Asia. When they came to the border of Mysia, they tried to enter Bithynia, but the Spirit of Jesus would not allow them to. So they passed by Mysia and went down to Troas. During the night Paul had a vision of a man from Macedonia standing and begging him, 'Come over to Macedonia and help us.' After Paul had seen the vision, we got ready at once to leave for Macedonia, concluding that God had called us to preach the gospel to them" (NIV, emphasis mine.)
When the Spirit led or redirected him, Paul obeyed.
The result? He planted numerous churches, discipled countless believers, and wrote a good chunk of the New Testament.
Paul is an example not of the power of a great man nor a brilliant ministry strategy but rather an obedient heart. His obedience led to incredible eternal impact and transformation. Click To Tweet
We too are called to significance, not by the measure of achievement, but by faithfully going where God leads.
What is God calling you to do today? Pause to ask Him, then commit to obeying.
Share your action step with us, and if you have any stories demonstrating how God used a simple act of obedience for something eternally significant, share that too, because we can all learn from and encourage one another!
And make sure to sign up for her free quarterly newsletter to receive short stories, recipes, devotions, and more!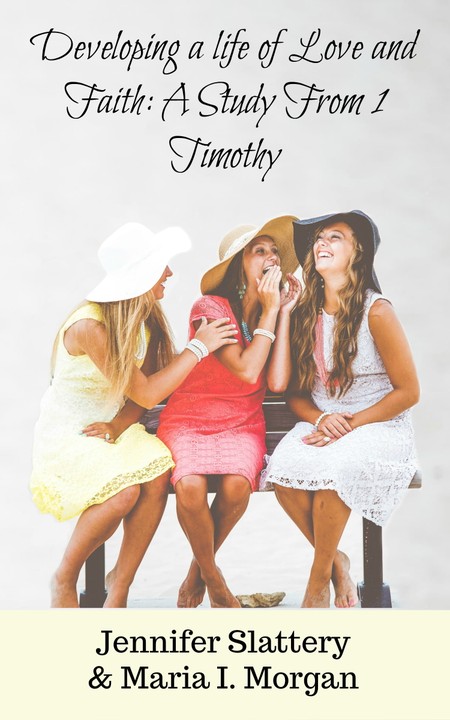 You can subscribe HERE. As a thank you, subscribers receive a free, 36-lesson study based on 1 Timothy (ebook, with a link to download sent in a separate email).
Want Jennifer to speak at your next women's event? Contact her HERE.
Jennifer would love to connect with you on Facebook and Instagram as well.
Jennifer Slattery is a writer and speaker who hosts the Faith Over Fear podcast. She's addressed women's groups, Bible studies, and writers across the nation. She's the author of Building a Family and numerous other titles and maintains a devotional blog at JenniferSlatteryLivesOutLoud.com.
As the founder of Wholly Loved Ministries, she's passionate about helping women experience Christ's freedom in all areas of their lives. Visit her online to learn more about her speaking or to book her for your next women's event and sign up for her free quarterly newsletter HERE and make sure to connect with her on Facebook and Instagram.
---