Is Tim Tebow Not Starting Because He's a Christian?
Jim Daly

Jim Daly is president and chief executive officer of Focus on the Family, a non-profit organization dedicated to helping families thrive.

2011

Sep 22
Posted by Jim_Daly Sep 21, 2011
The Denver Broncos' Tim Tebow might very well be the most talked about backup quarterback in the history of the National Football League. With each passing week "Tebow Talk" seems to grow, both nationally and especially on local radio and television here in Colorado.
For those of you who are sports fans, have you caught wind of it?
Tim did play in this past Sunday's game – but only as a decoy receiver, so riddled were the Broncos with injuries. Chants of "Te-Bow! Te-Bow!" echoed throughout Mile High Stadium. Many of the fans didn't get what they wanted – to see the rising star under center. They did, however, get a win, which seemed to take the edge off the controversy, but only for a few hours. The evening talk shows were full of the usual fare – fans second-guessing the coach on the QB decision, and fans second-guessing other fans.
One of the enjoyable aspects of sports is the inconsequential nature of it all. We root and cheer for our team, but the outcome doesn't really matter in comparison to the bigger things in our respective lives. Show me a guy who cares more about his team than his relationship with the Lord, his spouse, children and his job, and I'll show you a man who is in serious need of professional help!
So we watch for pleasure's sake and sometimes argue about subjective strategy, and maybe even who should be the starting quarterback. Whether Tim Tebow should start is a fair question. Yet, I've now heard some assign nefarious motives to the Broncos' choice of current starter Kyle Orton – and that, I believe, is unwise and unfair.
It's been tossed about (no pun intended) that Broncos head coach John Fox has chosen Orton to start because Tim Tebow is a strong evangelical Christian. Such a charge strikes me as ill-conceived, if for no other reason than a coach's main goal is to win, regardless of whether or not his star player is a person of strong faith – or no faith at all. It's also inappropriate to, in essence, label Fox and the Broncos front office as bigots.
Professional athletics does provide a wonderful forum for genuine faith expression. And yes, I do believe that some players are disliked by some because of their faith, but it seems clear to me that's not the case when it comes to decisions within Bronco Nation. To wield the religious persecution charge in the case of Tebow's backup status is just plain silly and wrong.
As Christians, we have an obligation to be thoughtful and mindful of how our comments and emotions are interpreted by non-believers. "The tongue of the wise commends knowledge," wrote Solomon, "but the mouth of the fool gushes folly." Furthermore, when we make wild claims such as this one, we undermine our ability to address legitimate cases of true bias now and in the future.
One last thing. Something else has struck me. If you've noticed, Tim Tebow hasn't said a negative word about his role on the team and, in fact, has affirmed his coach and his fellow players, including Kyle Orton. I think that's because Tim has a firm grip on perspective. And unlike some of those lobbing the more scurrilous charges of religious persecution against Broncos management, football is not the most important thing in his life – and that is refreshing, don't you think?
Follow me on Twitter @Dalyfocus
Follow me on Facebook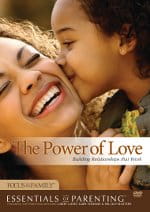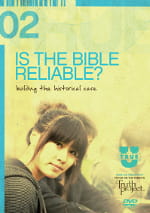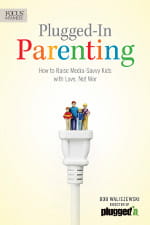 ---