2 Heinous Lies Satan Spreads about the Bible
Joe McKeever

---

Joe McKeeverhas been a disciple of Jesus Christ more than 65 years, been preaching the gospel more than 55 years, and has been writing and cartooning for Christian publications more than 45 years. He…

More

2018

Aug 29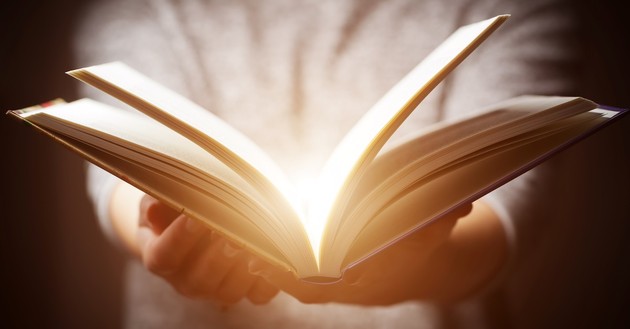 "What great nation is there that has statutes and judgements as righteous as this whole law which I am setting before you today?"(Deuteronomy 4:8)
A national news columnist–I forget his name–is from Okalona, Mississippi, just up the road from here. In a column some years back, he was telling of visiting his 90-year-old mother, a retired librarian. She had always been a voracious reader. "Son," she told him, "I've just finished reading the most fascinating book." As she showed it to him, he smiled.
"Mother," said the columnist son, "I distinctly remember you telling me you had read that 20 years ago. In fact, you bought me a copy. Don't you remember?"
"The way my memory is going," she said, "honestly, I could just own one book."
We smile at the idea of reading one book over and over again. Those of a certain age will understand.
And yet, focusing on one book is exactly what disciples of the Lord Jesus do. We read the Holy Bible every day and plan to do so for the rest of our days. We read it to know it, to know the Lord through reading it, and we read it to know how to serve Him.
One Sunday morning not long ago, while addressing a group of seniors at a breakfast I asked Pastor Dan Howard, "When did you begin preaching?" This beloved pastor of Philadelphia Mississippi's First Baptist Church said, "In 1977." I said, "What book did you preach out of?" He said, "The Bible." I said, "And now, here we are 40 years later. So, what book are you preaching out of now?" "Same book," he said, "The Bible." I teased, "Man, you're still in the same book! You haven't progressed?"
We will never progress beyond this book. It contains the revelation of God for mankind.
There is no bottom to its depth.
We never exhaust its contents, never mine all its riches. It is inexhaustible.
Late one afternoon, I rested for a couple of hours in the home of friends in McComb, Mississippi before attending a church banquet where I was to speak. I noticed in the living room, shelves contained all the writings of Jan Karon, the novels of John Grisham and David Baldacci, and others. Looks like we read the same stuff, I thought. And another thought occurred…
The reason you won't find those books in shelves at my house is after we read them, we're through with them. We pass them on to family members or donate them to GoodWill. But one thing we never do is pull one out which we've read before to read again, just to see if we missed anything the first time through. And yet…
We do this with the holy Scriptures all the time. Every time we pass through a familiar chapter or well-known story, we find something new, something we had not seen before. It's an amazing thing.
This is precisely what the Lord promised would happen. Matthew 13:52 contains the only mention of this in Scripture and it's a keeper…
"Therefore, every scribe who has become a disciple of the kingdom of heaven is like a head of a household, who brings forth out of his treasure things new and old."
Imagine that. A homeowner who goes into his safe or a chest of valuables and counts out all the deeds, money, jewels, and other keepsakes he has owned through the years. But every time he does this, he finds new treasures. A pearl ring this time, a hundred dollar bill the next time, and so forth. He'd come often, wouldn't he?
Jesus said a scribe–that is, someone considered an expert on the Scriptures–who gets saved now returns to the Scriptures that he loves and where he has found all these precious truths and insights. He finds them there, all the riches he has loved over the years. But lo and behold, every time he comes, he makes a new discovery. And so it is with opening the Word of the Lord.
There are so many reasons for God's people studying and living in the Scriptures. Jesus called it our bread (Matthew 4:4). Job said it was more than his necessary food (Job 23:12). David called it a lamp unto his feet, a light unto his path (Psalm 119:105). Paul said it's the source of faith (Romans 10:17).
Satan tries two primary ploys to keep us from the Word…
–To the believers, he says, "You already know this word. You don't need to read it." He's a liar. You do not know the Word. You may know some about it, you might even be a preacher or professor and have made a study of the Bible your lifelong vocation. But you don't know it.
–To everyone else, he says, "No one can understand it. It's contradictory, too complex, too whatever." He's wrong. Even a child can glean a great deal from Scriptures. From a child, Timothy knew the Scriptures (2 Timothy 3:15).
He is a liar and the father of lies, said the Lord Jesus who ought to know since He has known that unholy one from the beginning (see John 8:44).
I remember when I was 22 years old, out of college and married and working full time while trying to pastor Unity Baptist Church of Kimberly, Alabama. I had no training for this, and would be heading to seminary two years later. In the meantime, every week in my quest for a sermon, I would re-invent the wheel. The struggle to understand enough of the Word to preach a whole sermon was unrelenting and rigorous.
These days, some 56 years later, I look back to those days and smile. I love this Word and understand so much more of it than then. How I wish I could return and teach that young kid some of the riches the Lord has shown me in His Word. But that's not how it works. Each of us has to do the hard work of learning to read the Bible, learning what it means, and digging out its riches. Only then–only when we do the work and keep at it–do we appreciate what God has done in giving us this precious and amazing Bible.
I'm so thankful. It has become a life goal for me to encourage God's people to get serious about reading and studying and obeying the Word of God.
"Everyone who hears these words of Mine and does them is like a wise man who builds his house on a rock…" (Matthew 7:24).
"If you know these things, blessed are you if you do them" (John 13:17).
"Why call ye me 'Lord, Lord' and do not the things I tell you?" (Luke 6:46).
If you call yourself a sincere disciple of the Lord Jesus Christ, there is no excuse for not becoming a devoted student of His Word.
Photo courtesy: Unsplash.com
---