Encouragement for Pastors: Trust God with Your Entire To-Do List
Joe McKeever

---

Joe McKeeverhas been a disciple of Jesus Christ more than 65 years, been preaching the gospel more than 55 years, and has been writing and cartooning for Christian publications more than 45 years. He…

More

2019

Jul 17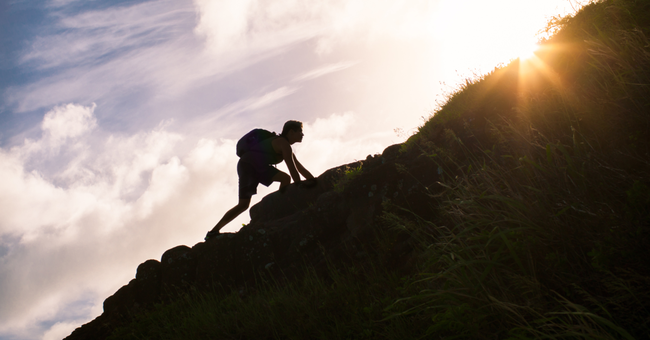 You do not know the way of the wind...You do not know the works of God who makes everything...You do not know which will prosper... (Ecclesiastes 11:5-6).
Today, as a pastor you likely did a hundred things, some of which are eternal and some not. Some were gold, silver, and precious stones, while others were wood, hay, and stubble.
Some of those hundred (or more) things may have been:
You visited three patients in the hospital, talked to strangers in the hospital lobby, to nurses in the hallway, to people You  met along the way, and he studied for his sermons. 
You dealt with administrative issues in the church office, handled the difficult task of asking the church custodian to improve on cleaning the bathrooms, and returned a dozen phone calls. 
You wrote something for the church website, accepted an invitation to speak at a civic luncheon, and had lunch with your wife. 
A neighboring pastor may have run by for a few minutes to confer about a project they're working on for the association. You may have answered someone's online query about tithing, or walked around the block. 
You likely leave the Bible open on the table in your office and stop by for a few minutes from time to time to read the text of next Sunday's message or look something up. You pray there and often, throughout the day.
When your head hits the pillow at night, you may have a hard time remembering what you did or knowing what you accomplished.
This is the life of anyone called to service in the Kingdom of God. 
You have a normal life: family, health consideration, home, co-workers, etc. But there's a sharp awareness of its eternal dimensions. A pastor's words can literally stand people on their feet (Job 4:4), can turn someone to righteousness, and can cause "one of these little ones who believe in (Jesus)" to stumble (Matthew 18:6).
Two scripture verses clarify our daily work:
1. Ecclesiastes 11:6 – In the morning sow your seed, and in the evening do not withhold your hand; for you do not know which will prosper, either this or that, or whether both alike will be good.
So, do your job, pastor, and leave the results to the Father. 
2. Matthew 13:1-9 – You do not know which seed will fall on the wayside, on stony ground, or in the briars.
You are not the judge of your own work. Teach that class, preach that sermon, counsel that troubled one, write that article, study that text, pray that prayer. 
Encourage the elderly in the nursing home, and comfort the broken-hearted at the funeral home. Lead the congregation, teach your leadership, and minister to your family.
The time will come when all books are opened and every secret revealed. At the end, God alone knows what was your best work, your golden gift. You will see when you stand before Him, and in most cases not until then.
So, be faithful, weary pilgrim.
Now, if any man builds on this foundation with gold, silver, precious stones, wood, hay, straw, each one's work will become clear; for the Day will declare it, because it will be revealed by fire; and the fire will test each one's work, of what sort it is.  If anyone's work which he has built on it endures, he will receive a reward.  If anyone's work is burned, he will suffer loss; but he himself will be saved, yet so as by fire.  – I Corinthians 3:12-15.
According to this scripture, our labors for Christ fall into two groups: gold, silver, precious stones, which are lasting, glorious, and lovely; and wood, hay, and straw, representing inferior materials, service with no lasting value. 
Nothing done is evil, but it's only that some of it is wasted and unworthy.
The problem is in trying to know which is which.
Now let me answer the person insisting "But wait, when we work in faith, for the glory of the Lord, and remain true to Scripture, in most cases we can rest assured that what we do is precious to the Savior."
But still…
Someone asks about those who belong to a religious cult—an off-brand of the Christian faith, if you will. In that cult they were taught faulty doctrine and spent their lives spreading untruth. Are they saved or not? 
My answer is a) God alone knows, and b) it's possible that some are, but all their misguided labors fall under the heading of wood, hay, and straw, to be burned up in the judgment fires. 
The 1 Corinthians 3:12-15 passage insists that they themselves will be saved; because God's salvation, once given is never retracted—"yet so as by fire." Which I take to mean, "by the skin of their teeth." Just barely. See I Peter 4:18: "If the righteous one is scarcely saved, where will the ungodly and the sinner appear?" This is evidently quoting Proverbs 11:31, but not precisely.
Therefore, let the servant of God pray at all times.
A great simple prayer to pray is: "Lord, let my service be acceptable to Thee; in everything I do, may it be as unto the Lord."  (see Colossians 3:17, Colossians 3:23)
Let us not waste time or energy dissecting every deed and every word, trying to decide which was pleasing to the Father. He will sort it all out.
Let us stay in the Word, on our knees, and with the redeemed.
May we never sit in judgement on ourselves nor one another.
It is the Lord Christ whom (we) serve. – Colossians 3:24
Photo Credit: ©GettyImages/kieferpix
---