How to Not Bumble the Start of Your Sermon
Joe McKeever

---

Joe McKeeverhas been a disciple of Jesus Christ more than 65 years, been preaching the gospel more than 55 years, and has been writing and cartooning for Christian publications more than 45 years. He…

More

2019

Aug 28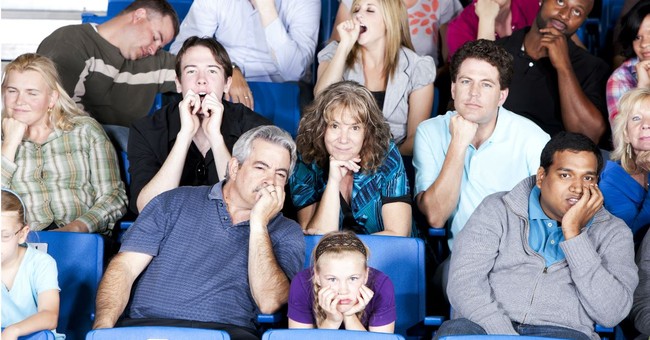 Sometimes, without intending to, even the 'best' preachers can dig themselves right into a hole at the start of the sermon. Here are 3 simple ways we've all seen it done, and helpful advice on starting your sermon strong instead.
1. Don't goof off from the get-go.
The preacher begins his sermon with several minutes of foolishness. He sees a friend in the congregation, remembers a silly story about the two of them, and goofs off for five minutes.
Five golden minutes wasted. An opportunity he will never get back.
2. Start off glad, not mad.
It's a holiday weekend and the attendance is down. So, the pastor fusses at those who went to the trouble of being in their place, complaining about how people today don't love the Lord as much as they used to.
What is he thinking, punishing those who come for the sins of those who don't?
3. Sell your books later.
The guest preacher walked up to the pulpit. Every eye and a few TV cameras were on him. The congregation has been conditioned to expect the sermon from the first, without a lot of chit-chat.
The preacher did the usual greeting stuff, then said, "Before we get into the sermon, I want to tell you about my books that are in the foyer at the book table today."
Five minutes later—five precious minutes that were forever lost—after putting the congregation to sleep and losing all possibility of engaging them in the sermon, he began.
Without knowing it, what these preachers had done, of course, was to dig themselves into a hole before ever starting their sermons. Each was like a runner beginning five yards behind the starting line.
They wasted the best five minutes of any sermon by goofing off, fussing, or giving a commercial for books.
Is there a place in the worship service for levity? A time to promote one's books? It's highly likely. But no, there is no place for fussing at the congregation because some are absent today.
The time to sell anything—if there is indeed a place for it—would more likely be at the conclusion of the service, after the most important business has been done.
What can a pastor do to compensate?
Sometimes we pastors can be notorious for digging ourselves into a hole at the start of the sermon, unwittingly making everything about God's message an uphill struggle. And it's so unnecessary.
Assuming the pastor has dug a hole and moved his starting line five yards behind where the congregation had placed it, the question then becomes: What is he to do? How is he going to compensate for this?
These are my four thoughts and no one else's:
1. There's no way to undo it. Preacher, you blew it. Just try to make the most of the balance of your time.
2. Don't make it worse by apologizing or explaining or doing something else equally bad. Get into the sermon and preach it well.
3. You might send up a few panicky "Lord help me" prayers in the middle of your preaching. I've done that.
4. Learn from it, and try not to let it happen again.
One final thought: there are exceptions to every rule, including this one.
If the setting is informal and everyone is relaxed, the congregation is probably more receptive to the off-the-cuff remarks from the preacher. I'm in a revival this week. Yazoo City, Mississippi's Center Ridge Baptist Church is a laid-back congregation and a revival service is a great time for good fellowship.
At the start of my sermon last night, I introduced my wife and told how God led us to each other nearly four years ago. Then, because I'm sketching everyone before and after the services, I told how my Mama started me drawing when I was five years old. I said, "My wife Margaret used to say I was the oldest person in the world whose mother still puts his artwork on the refrigerator." And it got a laugh.
Then, I went into the sermon.
Go ahead and sell your books afterward, or even offer them as gifts.
Tonight, I will bring out the three books I'll be placing on the table for them to consider purchasing. I'll make a brief (really brief!) comment on each one.
Sometimes I will add, "If you don't have any money and really, really want one of these books, please take it as our gift to you."
It's important to know when something like this works and is acceptable, when to time it, and when it's out of place.
Grace and blessings to you as you start your next sermon.
Photo Credit: ©GettyImages/JBryson
---