Why Tithing Need Not Be Legalistic to Be Rewarding
Joe McKeever

---

Joe McKeeverhas been a disciple of Jesus Christ more than 65 years, been preaching the gospel more than 55 years, and has been writing and cartooning for Christian publications more than 45 years. He…

More

2019

Sep 04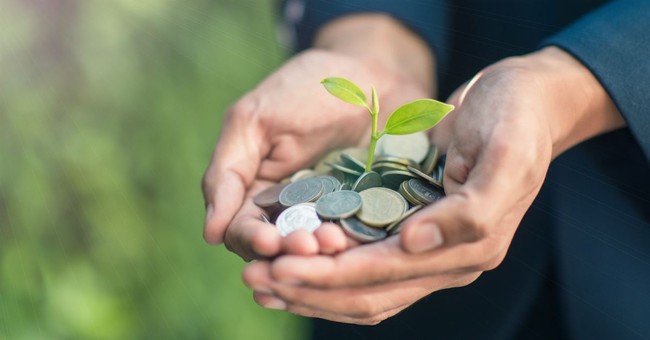 God is able to make all grace abound toward you, that you, always having all sufficiency in all things, may have an abundance for every good work.  – 2 Corinthians 9:8
For some 15 years now, I've occasionally written about tithing our income to the Lord through His church. Invariably, among the responses will come some hostile attacks, accusing us of preaching Old Testament doctrine, being legalists, misleading God's people into a salvation by works, and other such foolishness. They could not be more wrong. 
Some people–like Judas–just cannot stand to see someone expressing love to Jesus by giving generously to honor Him. "Why this waste?" said Judas (Matthew 26:8).
It's fulfilling to share generously and from the heart.
Our family will be participating in a fundraiser for the family's long-time pastor in Walker County, Alabama. Mickey Crane has faithfully served New Oak Grove Free Will Baptist Church over several decades.  In 1982, he helped me and my brother Ron conduct our Grandma McKeever's funeral. Since then, he worked with us in services for our brothers Glenn and Charlie; and our parents, Carl and Lois. 
In recent years Brother Mickey has been in bad health and the church is inviting everyone to contribute to helping with his bills. "How much are you all giving?" I asked my sister. My sister said they haven't decided, and she has not heard from our brother Ron. I wrote a check for $200.
Each month I write a monthly check to our church. I call it my tithe, but I do not sit down and laboriously figure out my income and compute the amount of a tithe. My wife gives a tithe out of her income which is separate.
Two years ago, when our church did a capital funds campaign to raise several million for renovation of properties, I pledged $10,000.  I gave half of that amount last year and am halfway through the balance for this year.
I support a missionary with CRU, which is "Campus Crusade for Christ," to the tune of $200/month. I give my seminary $50/month and another $100/month to Global Maritime Ministries, the New Orleans-based outreach to ships' crews from all over the world. 
In addition, I support (although not on a monthly schedule) a ministry in South Africa, an outreach to Muslims in Texas, and a start-up church in Chicagoland.
It all adds up to a double tithe, pretty much, although my church gets only the first tithe normally.  (And yes, I do give to special offerings.)
Legalism has nothing to do with it. I am simply a cheerful giver (2 Cor. 9:7). 
Few things give me as much joy as writing these checks. I'm so thankful to be in a situation where I have it to give and to have arrived at the point in my spiritual journey when I know how much more blessed it is to give than to receive (Acts 20:35).
I receive aplenty, just so you'll know. People are so kind to invite me to preach and minister. A week ago, I ministered for two days sketching and speaking at a men's conference 120 miles from here. They paid me generously. The first two days of this week, I drove a similar distance and sketched at two colleges for the student ministries, and was similarly rewarded. 
I've done two revivals this summer and will do two more this fall. I receive whatever the churches choose to give me; there are never any monetary requirements. And they are unfailingly kind and gracious. All of which allows me to give more. On my next birthday, I'll be 80.  Which makes these invitations all the more remarkable.
The text above is a great reminder: God gives us more so we may be more generous. We are conduits; channels of His blessings. We used to sing a song in church about that:  Make me a channel of blessing today; out of my life may Jesus shine.
Some of us have noticed that when we clog up the channel with our greed, the blessings dry up.
The old illustration about the Sea of Galilee and the Dead Sea still works. The sea called Dead is dead because it takes and takes but never gives. The sea called Galilee receives from the north and sends the water on its way to the south, and thus  abounds with fish and life.
I said to a particularly greedy man once: "I want you to give your wealth away." His greed was destroying his marriage and ruining the relationship with his adult children. You would have thought I had asked him to jump from a plane with no parachute. But he did take one teeny tiny step. The next time we counseled he boasted, "I gave my daughter a hundred dollars." But never again, as far as I could tell. 
Some years later, when I saw his wife, she told me they were long divorced and he was no longer living. His children finally got all his money. A lot of good it did him.
I love the old line about that:  I'm doing my giving while I'm living so I'm knowing where it's going.
My children know without being told that I am not giving away their inheritance. There is no inheritance until I'm no longer here. And they're good with that. They love me more than they desire a financial windfall upon my absence. I'm dead certain of that.
Thank you, Father, for the ability to give. And thank you for the desire. It's all from Thee.
Photo Credit: ©GettyImages/NoLiMiT_Bkk
---