An Immoderate God: A Sermon by Pastor Bob
Good Sunday to you, friends! Here is today's word from my friend pastor Bob, who teaches and preaches in San Diego. Please pass this post along to anyone you know who might not make it to church this morning.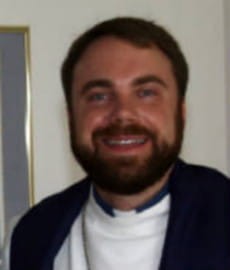 An Immoderate God
A sermon by Pastor Bob
March 4, 2012
Text: John 11:1-45 (Raising of Lazarus)
John 11:1-45


Now a man named Lazarus was sick. He was from Bethany, the village of Mary and her sister Martha. (This Mary, whose brother Lazarus now lay sick, was the same one who poured perfume on the Lord and wiped his feet with her hair.) So the sisters sent word to Jesus, "Lord, the one you love is sick."

When he heard this, Jesus said, "This sickness will not end in death. No, it is for God's glory so that God's Son may be glorified through it." Now Jesus loved Martha and her sister and Lazarus. So when he heard that Lazarus was sick, he stayed where he was two more days, and then he said to his disciples, "Let us go back to Judea."

"But Rabbi," they said, "a short while ago the Jews there tried to stone you, and yet you are going back?"

Jesus answered, "Are there not twelve hours of daylight? Anyone who walks in the daytime will not stumble, for they see by this world's light. It is when a person walks at night that they stumble, for they have no light."

After he had said this, he went on to tell them, "Our friend Lazarus has fallen asleep; but I am going there to wake him up."

His disciples replied, "Lord, if he sleeps, he will get better." Jesus had been speaking of his death, but his disciples thought he meant natural sleep.

So then he told them plainly, "Lazarus is dead, and for your sake I am glad I was not there, so that you may believe. But let us go to him."

Then Thomas (also known as Didymus) said to the rest of the disciples, "Let us also go, that we may die with him."
On his arrival, Jesus found that Lazarus had already been in the tomb for four days. Now Bethany was less than two miles from Jerusalem, and many Jews had come to Martha and Mary to comfort them in the loss of their brother. When Martha heard that Jesus was coming, she went out to meet him, but Mary stayed at home.

"Lord," Martha said to Jesus, "if you had been here, my brother would not have died. But I know that even now God will give you whatever you ask."

Jesus said to her, "Your brother will rise again."

Martha answered, "I know he will rise again in the resurrection at the last day."

Jesus said to her, "I am the resurrection and the life. The one who believes in me will live, even though they die; and whoever lives by believing in me will never die. Do you believe this?"

"Yes, Lord," she replied, "I believe that you are the Messiah, the Son of God, who is to come into the world."

After she had said this, she went back and called her sister Mary aside. "The Teacher is here," she said, "and is asking for you." When Mary heard this, she got up quickly and went to him. Now Jesus had not yet entered the village, but was still at the place where Martha had met him. When the Jews who had been with Mary in the house, comforting her, noticed how quickly she got up and went out, they followed her, supposing she was going to the tomb to mourn there.

When Mary reached the place where Jesus was and saw him, she fell at his feet and said, "Lord, if you had been here, my brother would not have died."

When Jesus saw her weeping, and the Jews who had come along with her also weeping, he was deeply moved in spirit and troubled. "Where have you laid him?" he asked.

"Come and see, Lord," they replied.

Then the Jews said, "See how he loved him!"

But some of them said, "Could not he who opened the eyes of the blind man have kept this man from dying?"
Jesus, once more deeply moved, came to the tomb. It was a cave with a stone laid across the entrance. "Take away the stone," he said.

"But, Lord," said Martha, the sister of the dead man, "by this time there is a bad odor, for he has been there four days."

Then Jesus said, "Did I not tell you that if you believe, you will see the glory of God?"

So they took away the stone. Then Jesus looked up and said, "Father, I thank you that you have heard me. I knew that you always hear me, but I said this for the benefit of the people standing here, that they may believe that you sent me."

When he had said this, Jesus called in a loud voice, "Lazarus, come out!" The dead man came out, his hands and feet wrapped with strips of linen, and a cloth around his face.

Jesus said to them, "Take off the grave clothes and let him go."


Therefore many of the Jews who had come to visit Mary, and had seen what Jesus did, believed in him.
–A while ago I was fortunate to attend a presentation by Karen Armstrong, who is an expert on Christianity as well as on Islam and Buddhism.
–She is a lot of fun to listen to because she is an ex-Catholic nun and a former television host for the BBC.
–This night she was talking about Islam, and at the end of her talk someone asked her a question about moderate Muslims.
–I'll never forget her response.
–She said that first of all, she had issues about the term "moderate Muslims."
–She said that she once had a boyfriend who told her she was "moderately good looking."
–She made the point: do we really want to be called "moderate" in our faith?
–Do we in this room wish to be labeled moderately Christian?
–Is this what we aspire to be?
–Moderately faithful?
–Moderately Christian?
–Her words really struck me that night.
–Our culture seems to want us all to be moderately religious, moderately Christian.
–We are rightly afraid of fanaticism be it Christian or Muslim, yet I wonder if our real problem is not the few extremists who steal the public eye, but rather the horde of moderately religious people.
–Neither cold nor hot, neither faithless nor faithful.
–Just moderate.
–Is this what we want to be?
–Is this the God we want?
–A moderate God?
–In our gospel text, we know that we are reaching the end of the journey.
–The cross is not very far away as Jesus heals a blind man, and in his arrival at Bethany, just a short distance from Jerusalem…
–Jesus comes to see his old friend, Lazarus.
–He is met by Lazarus' sister Martha who tells Jesus that he is too late.
–Lazarus is dead.
–He was very sick and now he has been dead for four days.
–Martha knows, that there is nothing else anyone can do now and she echoes the words that seems to hang from the lips of all the village,
–"Lord, if you had been here, my brother would not have died."
–These are words of moderation.
–Everyone knows that Jesus has been healing people.
–In fact, word has just come that Jesus has healed who had been blind since birth.
–So when Martha's brother finally died from his illness, Martha could not rightly expect more.
–Jesus heals, mends, forgives…
–That is enough.
–Would anyone expect more of this Jesus from Nazareth?
–Surely even the Messiah could do no more.
–And certainly nothing after four days in a tomb.
–Have you been there?
–Have you felt like you are stuck?
–That somehow life has given you a certain set of cards and you have simply played at best, the hand you have been dealt.
–Maybe you feel like you don't deserve more.
–Maybe you struggle with an illness or a relationship that deadens you to the possibilities.
–Do you wake up some mornings asking yourself, "Is there more to life than this?"
–The religious leaders are afraid of an immoderate Jesus and ultimately of an immoderate God.
–They don't like the idea of a God who doesn't play by the rules.
–If Jesus heals a blind man on the Sabbath, what will he do next?
–If Jesus forgives the sins of others, what is left for God?
–If Jesus raises Lazarus from the dead, what can stop this Messiah?
–After all, God is not suppose to heal on the Sabbath.
–People aren't suppose to be raised from the dead.
–It is all so disorderly, so immoderate, …so loving.
–Moderation is great when it comes to diet, spending habits, and putting the right about of spice in our food.
–But there is no place for moderation when it comes to our faith.
–We are not moderately saved by God.
–We are not moderately sinful, nor moderately blessed.
–God gives everything, literally everything to us without moderation.
–Friends, we have an absolutely immoderate God.
–One who has come into our world so that we may not just be a moderate people who moderately follows God's laws and feels moderately good about it all.
–No. We have an immoderate God who immoderately gave his only begotten Son to this world so that we would immoderately believe in him.
–This faith of ours is not some fragile possession to be safely stored away less some of it would leak out into our daily lives.
–This faith is to be fully lived.
–Immoderately, passionately and lovingly.
–Do not let this world lull you into simply being a moderate person of faith.
–We do not have long to live in this world.
–We don't have the luxury of moderation.
–Nor do we want it.
–This immoderate love with which God holds us, is so extreme that it raises people from the dead.
–Not only does it challenge us to give up the literal death-hold that our addictions and obsessions create, God's love gives us not only a new lease on life, but life itself.
–There is no reason to wait to love the people around you.
–There is no reason to not forgive those who have wronged you and asked forgiveness of those we have wronged.
–Praise to an immoderate God who is not content to simply let us lay in our sickness and even death.
–Praise to an immoderate God who does not leave us alone but prods us with a living Word that wakens us with a shout.
–"Come out!"
–"Be released from what binds you."
–"Live and love this world with all your heart."
–There is not one moment to waste.
–Live now and love now, in the immoderate love of God.
–And remember, you are not moderately good looking; you are beautiful.
---