The Good Shepherd, Fences, and Other Sheep
Here's this morning sermon from my friend Pastor Bob. Please forward to anyone you know who, for whatever reason, didn't make it into church this morning.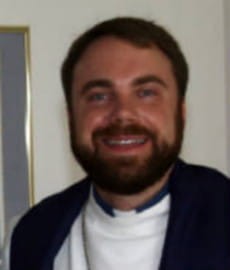 The Good Shepherd, Fences, and Other Sheep
A sermon by Pastor Bob
April 29, 2012
Text: John 10:11-18
John 10:11-18


"I am the good shepherd. The good shepherd lays down his life for the sheep. The hired hand is not the shepherd and does not own the sheep. So when he sees the wolf coming, he abandons the sheep and runs away. Then the wolf attacks the flock and scatters it. The man runs away because he is a hired hand and cares nothing for the sheep.

"I am the good shepherd; I know my sheep and my sheep know me— just as the Father knows me and I know the Father —and I lay down my life for the sheep. I have other sheep that are not of this sheep pen. I must bring them also. They too will listen to my voice, and there shall be one flock and one shepherd. The reason my Father loves me is that I lay down my life —only to take it up again. No one takes it from me, but I lay it down of my own accord. I have authority to lay it down and authority to take it up again. This command I received from my Father."
–Sheep
–What is the first thing you think about when you think of sheep?
–Soft? Wooly?
–A cute little lamb?
–When I was living in Washington State, I used to pass a field with a flock of sheep.
–It was near the river, and the grass was tall everywhere else except inside the sheep pen, and on a little perimeter just outside of it.
–Like a neatly mowed lawn, the grass was clipped in the never-ending quest to munch.
–And it seemed to me that those sheep had the perfect life in that little pasture.
–It all seemed very perfect—except when it rained.
–And if you have visited northwest Washington, you know that is something that happens there a lot.
–It sort of drizzles for about six months, rains real raindrops for a few more, threatens to rain for about a month-and-a-half, and is absolutely gorgeous the rest of the time.
–There is a reason the grass and trees grow so quickly in northwest Washington.
–So you can imagine that these hardy sheep in a pasture in Washington would be used to the rain.
–But when I would drive by the pasture, those sopping wet sheep with their wool hanging down from their bellies did not seem too happy.
–It seemed to me that perhaps these sheep were definitely in need of a good shepherd.
–So I would watch them every day as I drove by going back and forth to church.
–They seemed to be always eating, and were often soggy.
–Well, as I say, the sheep lived in a pasture next to a river, and in December there was an event that happened in that area every year or two: the river would flood.
–Warm heavy rains would melt the snow that had accumulated in the Cascade Mountains, and the rivers would rise.
–At my church, people would call in and tell me that one or the other bridges was closed until there was only one bridge left getting out of town.
–One such time, as I packed up and as I made my way out of the flooding area, I couldn't believe my eyes.
–There were several sheep from the flock that were stranded on a small hill, the highest point of the pasture.
–They were surrounded by water that was quickly rising.
–It was then I saw an even stranger sight.
–One of the members of my congregation, Jerry, one of my favorite bachelor farmers, was riding down Main Street.
–But what was unusual was that he was not driving his car or tractor, or even his usual bicycle; he was driving his boat.
–And inside the boat with him was a sopping wet sheep.
–Jerry was always up for anything, and so it should have been no surprise to me that he would go out in his little fishing boat picking up stranded animals.
–I watched with fascination as he picked up the stranded sheep a couple at a time and delivered them to the safety of a nearby pasture on high ground.
–As I made my way over to that pasture, I saw a scene that looked like it came out of Noah's ark.
–Getting out of the car I was greeted by the vision of some cows that must have made there way up to the high ground, a couple goats, and now, with Jerry's addition of a few more sheep—a flock of sheep.
–This newly formed flock appeared to be from several farms.
–Yet they huddled together as one.
–Keeping warm and supporting each other with noisy "baaaaaas."
–And in the midst of them stood Jerry, beaming that huge smile of his.
–As I looked at him with his wide-brimmed cap, his bright orange poncho and waders, I realized that the person who stood before me was truly a good shepherd…
–One who cared enough to literally gather the lost lambs, but even more importantly, to gather them all into one flock.
–Our gospel reading this morning speaks of the Good Shepherd.
–And though we might not imagine the Good Shepherd of this gospel wearing an orange poncho and waders, we quickly realize that, like Jerry, our Lord Jesus goes after stranded sheep.
–Jesus says plainly to us, "I am the good shepherd."
–And right off he explains that he is not like the hired hand that leaves his sheep to the wolves.
–Rather, he is the one who loves his sheep as his own children.
–Who cares for them, feeds them, and protects them.
–Who promises them he will not leave them alone.
–And most remarkably, will give his own life for them.
–Friends, you need to know this Good Shepherd.
–You need to know this morning that this good shepherd will not leave you.
–That even when you stray off
–even when you feel the rains of this life bogging you down
you will never be abandoned.
–For this shepherd has literally given his life for you and me on a cross just outside the city gates of Jerusalem.
–Do you know this Good Shepherd?
–Do you recognize his gentle voice calling you by name?
–It would be sufficient to stop here with our gospel text this morning.
–To know that you are in God's care.
–But there is more to this Good Shepherd—this God Shepherd.
–For not only does God desire us in this sanctuary to know this Good Shepherd, but for everyone outside of these walls, outside of this pasture, to know him as well.
–In our gospel, Jesus is not just content to gather the sheep of his own flock, of the Jewish people–God's chosen people.
–Jesus declares to his disciples and to us, that he has come for "other sheep," other people.
–And that if you look closely at the gospel text, it is after he has gathered what he calls the "other sheep" that he then describes that he will die for them all.
–For truly in the care of the God Shepherd, we are one flock. One people of faith.
–For those of you who attended one of my adult Sunday School classes about the early Church, you might remember that the early Church struggled over this for many years.
–For after Jesus ascended to heaven and the Holy Spirit of Pentecost swept through those early disciples, they first understood themselves as Jews who recognized Jesus as their Messiah.
–The fulfillment of scripture.
–And they continued to faithfully worship as Jews attending the temple in Jerusalem and their local synagogues.
–Yet, this God Shepherd had indicated he laid down his own life, not just for the Jews, but for all the "other sheep."
–And as God's Holy Spirit worked through those early Christian-Jews, it became inevitable that non-Jews would be caught up in a faith that claimed them as well into this growing flock.
–Soon, this flock was struggling with who really belonged and who was outside the fence.
–Year after year, it became quickly apparent that fences meant nothing to this God Shepherd.
–And we here this morning are a product of that great and unbounded a love.
–Now, we probably don't think of ourselves as "those other sheep," but we are.
–And like every generation of "other sheep," we soon forget the miraculous gift of being brought into God's one flock.
–So here we are.
–We are in the middle of San Diego.
–And the question begs to be asked: What fences have we put up as a church?
–What fences have we put up without our realizing that it keeps others from entering this sanctuary?
–Will we invite them in?
–Or will we find ourselves huddled together on the top of a small hill with the floodwaters swirling all around around us?
–Friends, it is a joy to be with you as we explore these questions together in these coming months.
–As we look at the fences within and without this congregation.
–And as we gather around the word of our Good Shepherd each week.
–Our journey of faith together is truly a wondrous thing.
–And I guarantee you it will be filled with both sunny and rainy days.
–…Perhaps mostly sunny given that fact that we live in San Diego.
–But regardless, on this journey we are promised the company of the Good Shepherd, the shepherd who is our God.
–Who like Jerry in his orange poncho, beams at us with great affection and love.
–And calls us one flock.
***************************
Every Sunday morning you will find published here notes for the sermon my friend Pastor Bob will that morning be giving at the church he serves in San Diego.
---