Dethrone Mean People
Kelly Balarie

---

Get all of Kelly's blog posts by email! Kelly Balarie, author (Battle Ready, Rest Now, Take Every Thought Captive), speaker, and blogger, delights in joining hands with women as they go through…

More

Updated

Oct 21, 2015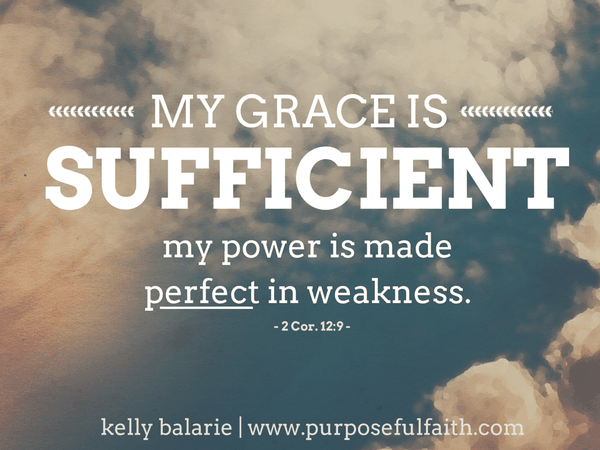 I have been noticing a red-flag pattern lately. It's ugly. It's injuring. It's hard to admit. And when I take a long hard look at it, I think it might say a lot more about me than it does about anyone else.
People are letting me down.
Saying no when they're supposed to say yes.
Not following through on what they said they would do.
Acting not nice and making me pay the price.
Lying, thinking I don't know.
Hurting, then walking away.
Promising and not delivering.
People are letting me down.
When I look at these five words, I see so much expectation. I see the words, "Please, be nice, don't hurt me and give me what I need," but what I also see, upon stepping back, is a small air of demand shining. In a way I'm saying: "People, get lifting me up!" Then: "God, why do you allow this to happen?"
God, though. God, he doesn't answer yelling demands with a cowering spirit. He doesn't bow down to our attacks for more to let our feelings establish his. He doesn't retaliate based on questions. Instead, he compels our hearts to realize he is far less concerned about "should have's" because Jesus "already has." He already died to make us worthy. He has given us all we need. We are more than enough. Sturdy. Steady. Unwavering in hope.
In this, he doesn't promise we "will have"
the best people can offer,
because we already have
the best he could
(which is more than enough).
Jesus never said:
People will always say yes, when they are supposed to say yes.
They will follow through on what they say they will do.
They will act nice and you will feel great.
No one will hurt you.
They won't ever take from you.
So, perhaps it is time that I stop letting people, injuries and insults dethrone my God. Perhaps it is time that when they come, I let his Word reign. Perhaps it is time, I stand steady in truth, love and hope when I am inclined to move like a tossing punching bag.
I no longer want to take my eyes off of Jesus and place it on insults. Because when I do I move my hearts from the station that fills peace to one that sucks life. I drive to a mindset that will hurt me every time.
If I keep my eyes on God's ways, he will give me the energy to move forward in them. To love the unlovable with them.
God knows, this is why he says:
Do not judge, so that you may not be judged. Mt. 7:1
Take the log out of your own eye to see clearly the speck in your neighbor's. Mt. 7
Clothe yourselves with compassion, kindness, humility, gentleness and patience. Col. 3:12
Do justice, and to love kindness, and to walk humbly with your God. Mic. 6:8
Come to me, all who labor and are heavy laden, and I will give you rest. Mt. 11:28
A heart locked into the hole of God's love and mercy will not fall down as easily. It will stay steady. It will remain effective. It will hold in hard times. It will open the door to his more, even when people treat us as less.
Get all Purposeful Faith blog posts by email - click here.
Join Kelly on her blog, Purposeful Faith, on Twitter and on Facebook.
---