I don't know about you, but I truly appreciate when someone takes off the mask and – as Dr. Phil has coined it - decides to "get real."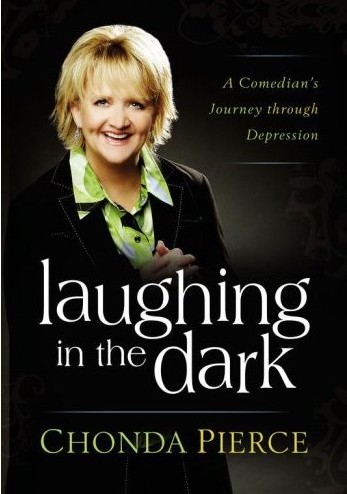 Comedian and author Chonda Pierce is the latest Christian celeb to come to light who is doing so. Her newest book, "Laughing in the Dark" (Howard Books), chronicles her 18-month journey through depression.
I'm only halfway through the book, but I am already recommending it. Chonda's experience is probably more common than we know amongst our friends and family members. As someone who has experienced mild depression myself, I know that you can be feeling one way on the inside while projecting something totally opposite on the exterior. And all the while, no one knows that you are suffering.
"Laughing in the Dark" may be just the thing to help you or someone you know "get real" and begin working through feelings of hopelessness and despair. Short "expert insights" are dotted throughout the book and are written by a psychotherapist who offers valuable facts, figures and helpful advice. These nuggets are also good info for friends and family of depressed individuals.
If you're looking for a lighter, breezier - even funny - read on depression (I know that probably sounds a bit bizarre, but this book is not as heavy as other books that I've read on the subject), then this is the one for you. Sometimes someone's real-life experience can connect better with us than anything else.

---
---