The Voyage of the Dawn Treader Officially Sets Sail
A month ago, who would have thought I would attend the royal world premiere of The Voyage of the Dawn Treader in London, England? Certainly not I!
But due to unexpected circumstances, there I was last night at the Empire Cinemas in Leicester Square watching the latest film in The Chronicles of Narnia franchise—along with her Majesty the Queen no less. That's right. THE Queen. As in the Queen of England. Word has it, Queen Elizabeth was in the cinema, although I was not blessed to make her acquaintance nor have an up-close-and-personal moment with her royal highness (except for a glimpse on-screen which captured her red carpet arrival).
Regardless, I had a spectacular experience after donning my 3D spectacles and enjoying the adaptation of the next C.S. Lewis masterpiece from book to screen. I've now seen the film in both 2D and 3D and enjoyed it both ways. And as someone who has read the book, I can also say that the film is a good and quite thrilling and moving adaptation—given a few creative liberties here and there. I have not been disappointed and plan on seeing it again when it releases in theaters on Friday, December 10, 2010.
Until that time, here are a few pictures from the royal premiere in London, England. Enjoy …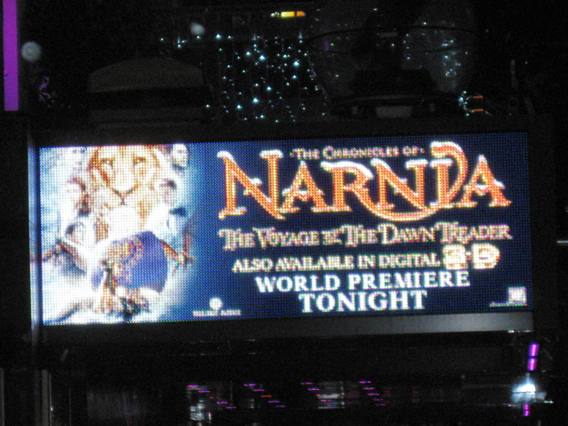 This is the grand marquis announcing the world premiere (royal performance) of The Voyage of the Dawn Treader.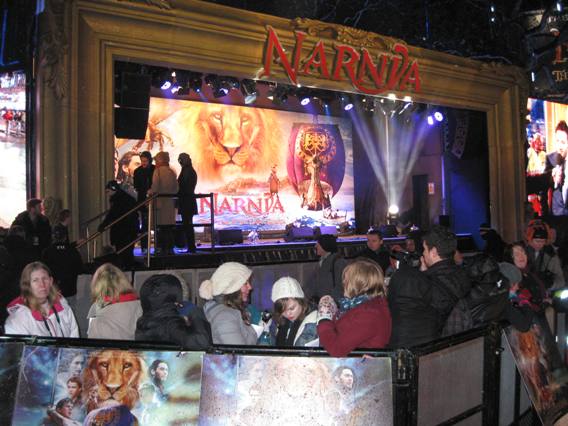 An enormous stage was set up outside of the cinema where presenters interviewed cast members from the film (including Georgie Henley and Will Poulter), as well as executive producer Douglas Gresham before entering.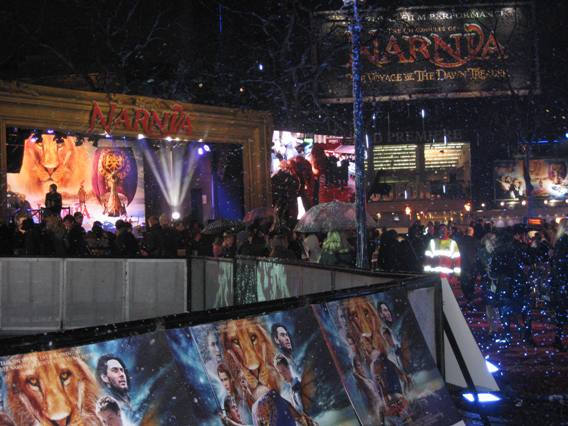 Can you see the snow? In addition to fake snow, there was actual snow falling all around us last night. How thrilling and chilling! Reminded me of the scene in the film where Lucy recites a "spell" that causes it to briefly snow.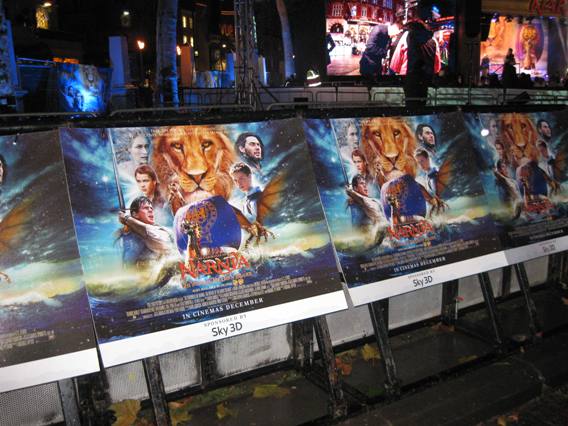 Placards lined all of the surrounding streets to announce the arrival of The Voyage of the Dawn Treader. I heard several passersby say to each other, "What is going on? Oh, it's the new Narnia film." That's right, my friends. For Narnia!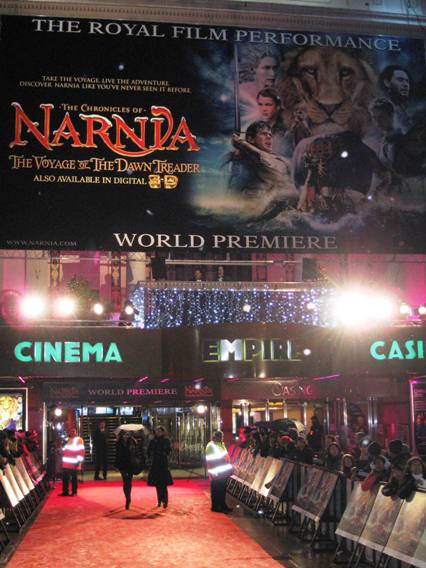 Walking the red carpet into the premiere was exciting! Fans were on both sides and cheered anyone and everyone on—even commoners like me!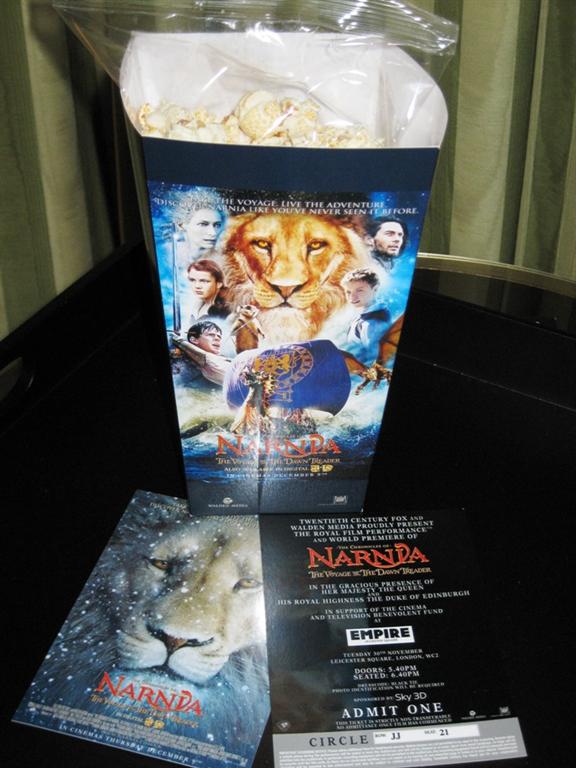 To gain entrance, each moviegoer had to show a special ticket with his or her assigned seat number. And then once inside, we were presented with special boxes of "Narnian" popcorn and some 3D glasses with which to watch the movie. What a great way to watch The Voyage of The Dawn Treader!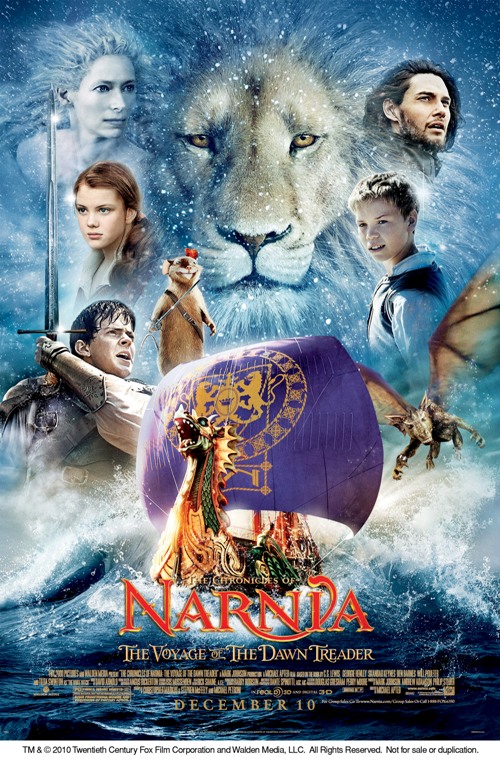 To learn more about The Voyage of the Dawn Treader or C.S. Lewis, to watch the trailer or to read reviews of earlier Narnia films—including The Lion, the Witch and the Wardrobe or Prince Caspian—please visit Crosswalk's special Narnia Channel.










---
---