A Confession and a Giveaway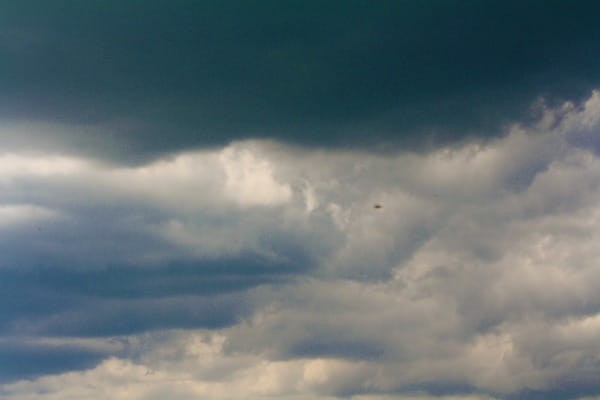 I have a chronic illness. It isn't life threatening, but it looms large in my day to day. At times, it is all encompassing.
It steals. Joy. Time. It distracts. Pain and discomfort draw me away from priorities, purpose and peace.
This thorn has been my constant companion for almost a year. If I'm not careful, it could take over.
On that day, when evening had come, He said to them, "Let us go across to the other side." And leaving the crowd, they took Him with them in the boat, just as He was. And other boats were with Him. And a great windstorm arose, and the waves were breaking into the boat, so that the boat was already filling. But He was in the stern, asleep on the cushion. And they woke Him and said to him, "Teacher, do you not care that we are perishing?" And He awoke and rebuked the wind and said to the sea, "Peace! Be still!" And the wind ceased, and there was a great calm. He said to them, "Why are you so afraid? Have you still no faith?" And they were filled with great fear and said to one another, "Who then is this, that even the wind and the sea obey him?"
Mark 4:35-41 ESV
Some days are better than others. But the bad days are much like the "waves breaking in", all things pointing to despair and certain drowning. But I can choose. I can stare at the condition of the boat and the severity of the storm, or I can cry out to the One sleeping in the stern. The One who is master of wind and sea.
Have I trusted Him as master? I ask myself often. It brings me back to the bedrock of my faith.
When we sing "I surrender all", do we mean it? Do I?
I think it comes down to this: If Christ is in charge, then I am not. My part is to surrender the wheel.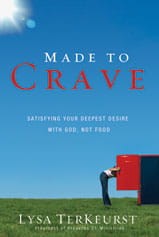 I've been reading "Made to Crave", by Lysa TerKeurst. I love this book for so many reasons. Lysa has a warmth in her writing that makes her seem like a friend. She writes candidly about her struggle with food, which most of us can relate to, but this book certainly applies to all kinds of struggles. For me, it reminds me to keep my eyes on Jesus when everything else shouts for attention. It encourages me to meditate on God's word instead of fixating on my problems, whatever they may be.
Lysa has so graciously sent a signed copy of her book for me to give away. All you have to do to enter to win is click this link and put in your email address when you get there.
---